DCCC polling: Dem candidates should be open to working with Trump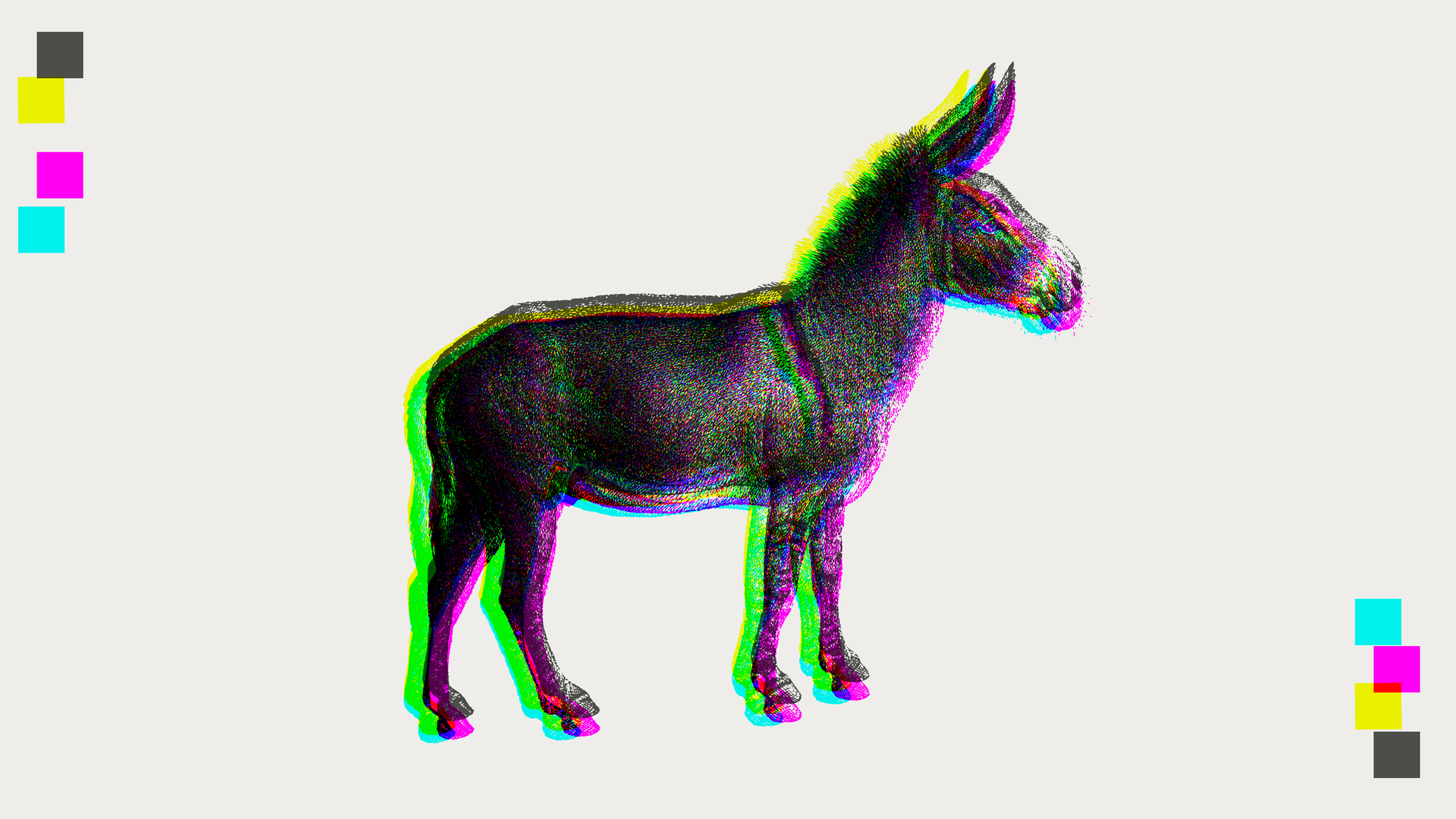 New internal polling conducted for the DCCC by Greenberg Quinlan Rosner Research suggests that Democratic candidates running in swing districts "must express a willingness to work with the President when his agenda might help the district." The survey also recommends that Democrats "not appear out of sync with what people believe about the economy."
Why it matters: President Trump's election unleashed the far-left wing of the Democratic Party, but moderate Democrats are the party's likely path to the majority. This new polling warns Democrats away from campaigning specifically against Trump and, instead, toward embracing the improving economy with a message focused on the middle class.
The key findings that the research group believes DCCC's candidates fighting for the 101 targeted GOP House seats should focus on:
56% of voters are "confident" about their economic future.
Therefore, the group suggests Democrats' messaging shows they "want an economy centered on the middle class and regular folks, while the Republicans' agenda favors powerful special interests at the expense of the middle class."
Republicans don't get credit for the improving economy.
58% say the economy is improving due to "long term trends and the work of American people" while 40% credit Trump and Republicans.
Democratic candidates are encouraged not to talk about the improving economy as "a great thing," but to shy away from describing it in "negative terms that cause people to tune us out."
Voters think the wealthy and big corporations benefit the most from the improving economy and the GOP tax law.
Who voters believe benefit from the tax law: 89% — big corporations, 86% — wealthy people, 82% — CEOs, and 65% — pharmaceutical companies.
Democratic candidates are advised to focus on helping the middle class and explain the tax bill's inequities in two main points: "long-term costs that require cuts to Social Security and Medicare with higher taxes for the middle class down the road" and giveaways to the wealthy and to big corporations.
The big picture: Democratic candidates want to capture voters who might otherwise vote Republican. This research suggests they should counter the "Republican pro-growth, business, tax cuts message" with a Democratic message that appeals to independent women and swing voters.
The full memo:
The Greenberg Quinlan Rosner Research surveyed 1,000 registered voters across 52 congressional districts (40 held by Republicans and 12 held by Democrats).
Go deeper