Trump's land of make-believe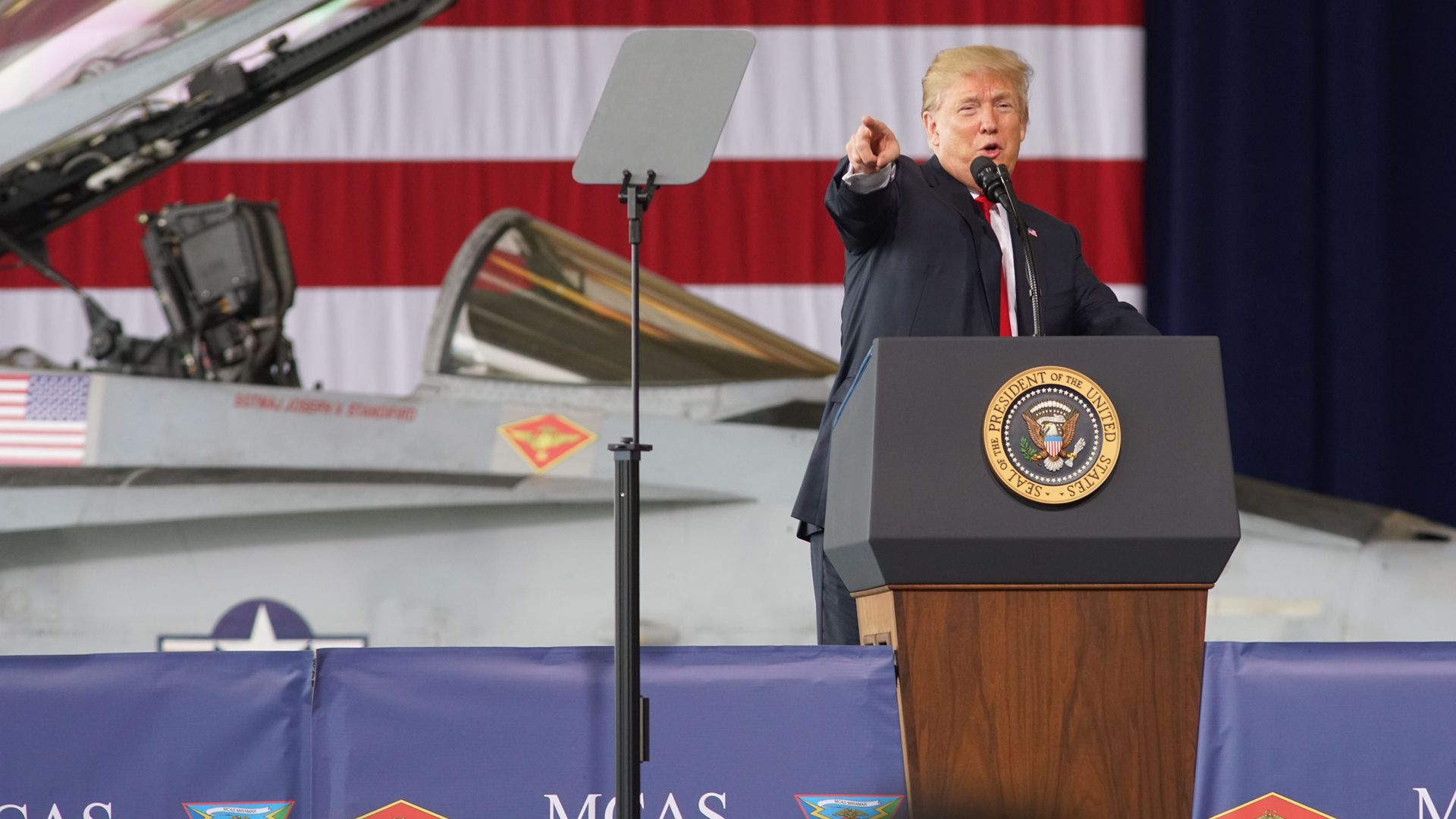 President Trump often gets agitated — and stirred to action — by random things he hears on TV or from shoot-the-bull conversations with friends.
Why it matters: It drives staff nuts because they are responding to things that are either inaccurate, highly distorted or flat-out don't exist.
Exhibit 1: Trump tells people Amazon has gotten a free ride from taxpayers and cushy treatment from the U.S. Postal Service. His real estate buddies tell him — and he agrees — that Amazon is killing shopping malls and brick-and-mortar retailers.
Exhibit 2: "Per two senior administration officials, Trump continued to rail privately about the omnibus bill, and has become convinced of things that aren't true about it," the N.Y. Times' Maggie Haberman tweeted yesterday.
Exhibit 3: Trump officials like Gary Cohn who favor free trade have felt like "Groundhog Day" trying to explain trade deficits to him.
Exhibit 4: Trump's conviction that the Paris climate deal is "killing" the U.S., when in reality it's a voluntary and pretty toothless agreement.
Go deeper