Immigrants who accept public benefits could be denied citizenship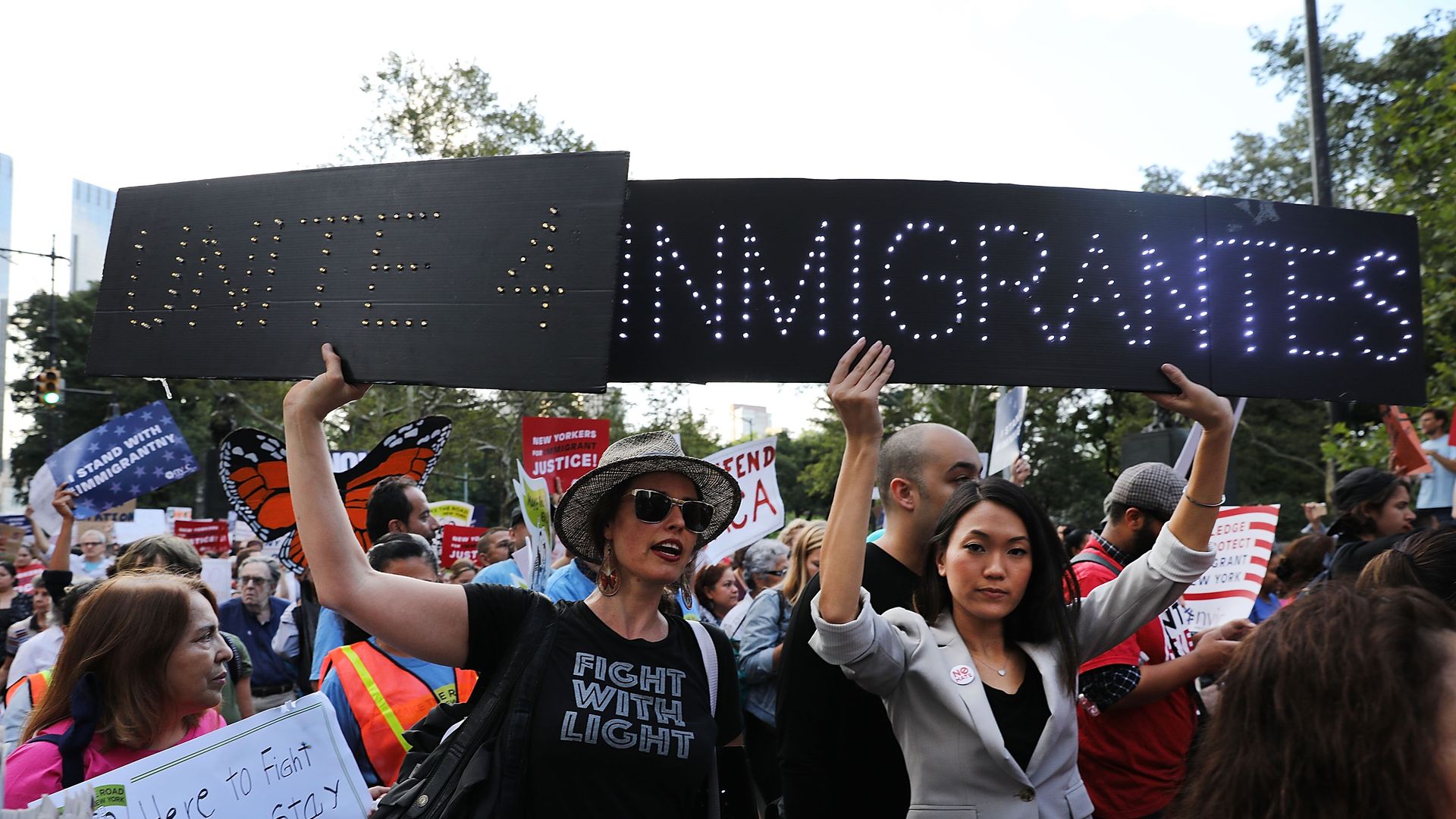 The Department of Homeland Security is considering denying citizenship to immigrants who accept welfare, popular tax deductions or any other public benefits such as food stamps, according to a draft of the proposal obtained by the Washington Post.
Why it matters: Buzz surrounding the proposal has already led some immigrants to drop out of supplemental nutrition programs, the New York Times reported earlier this month. But this is the first time the Earned Income Tax Credit was listed as a possible reason to deny an immigrant permanent residence.
Immigrants are already penalized for receiving cash welfare when looking to apply for U.S. citizenship. This proposed policy would expand the definition of what makes an immigrant a "public charge."
Last month, Reuters reported that DHS was considering implementing a policy that would look at whether immigrants used public benefits such as pre-school programs or subsidies for utility bills or health insurance premiums.
A DHS spokesperson told Axios they are "committed to enforcing existing immigration law" and "ensuring that foreign nationals seeking to enter or remain in the U.S are self-sufficient."
Go deeper