McCain "holds nothing back" in new book, publisher says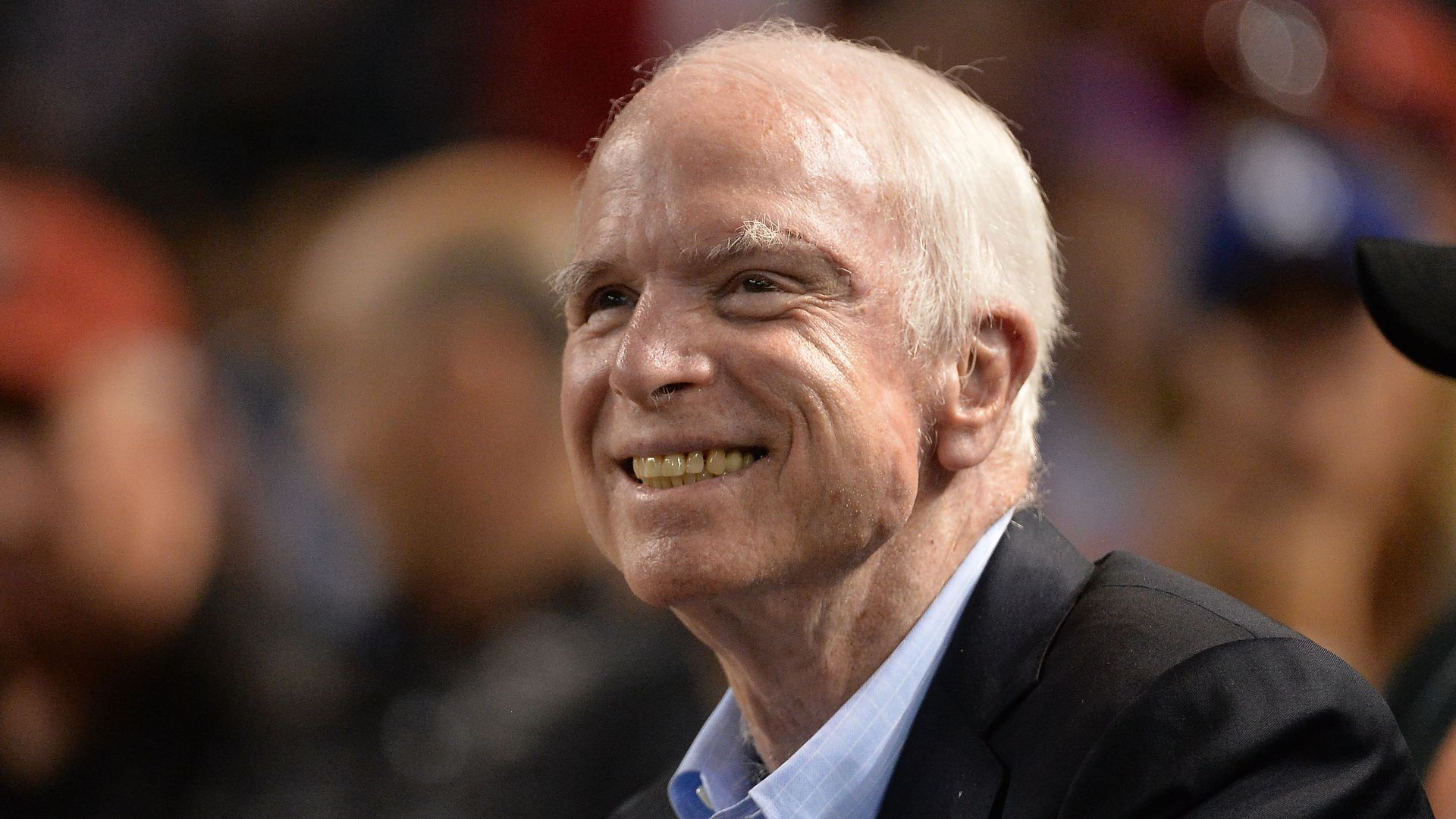 Sen. John McCain (R-Ariz.) "holds nothing back" in his latest memoir, The Restless Wave, which covers everything from his time as a presidential candidate in 2008 to his take on the current political environment in Washington, according to the book's publisher Simon & Schuster. The book is set to hit shelves in May.
What to watch: McCain has not been afraid to publicly break with President Trump and other top members of the Republican Party on key issues, such as voting against the Senate's efforts to repeal the Affordable Care Act or criticize the president for making
what he sees as big mistakes. This memoir promises that McCain will be as candid as ever.
Go deeper