Facebook shutting down third-party ad targeting tool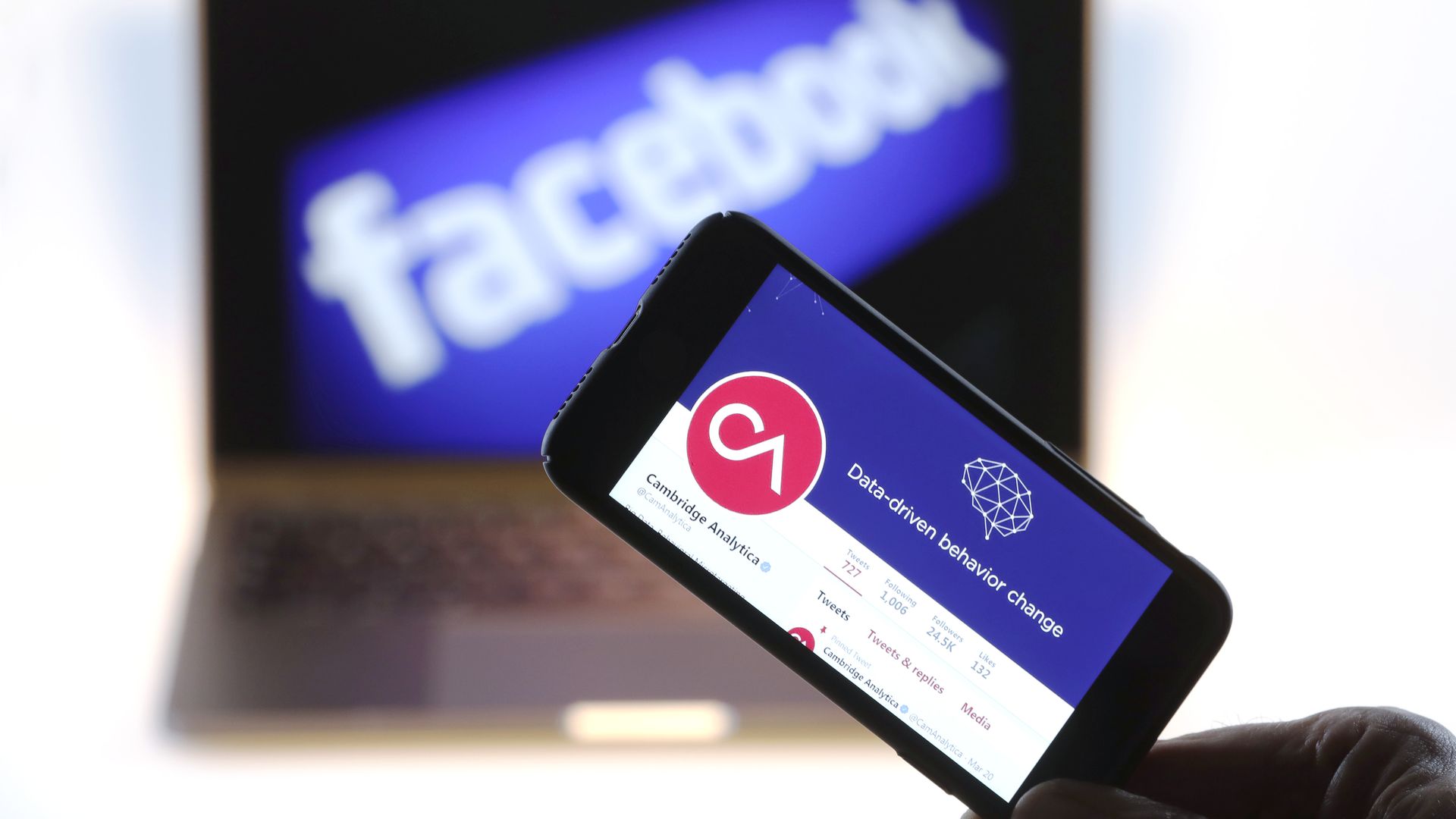 Facebook is shutting down a tool called "Partner Categories," which allowed marketers to access third-party data to target advertising, the company confirmed to Axios on Wednesday.
Why it matters: It's the most tangible product update the company has made in the wake of the Cambridge Analytica scandal, which sparked a global conversation around user data privacy being compromised for advertising and marketing purposes. It's also a move that will have very tangible affects on Facebook's business, as many marketers rely on this type of data to target ads on the platform.
How it works: Facebook previously let marketers target advertisers using three types of data. They are now shutting down the tool that let them use the third type of data listed below to target ads.
First-party data, or data users give to Facebook upon using the service, like birthdays, workplace and data through engagement (photo ploads, likes, etc.)
Advertiser data, or data that advertisers bring to Facebook to target, like a catalog list or a list or potential voters. Advertisers must certify that the data is indeed there and that if it is data they obtained through a third party, that they have permission to use it. They can also create "lookalike" lists through Fcaebook, or data sets that have similar attributes to the data targets on their lists, to expand their reach.
Third-party data, or aggregate data. This type of data typically comes from back-end business-to business technology firms, like Acxiom, Experian.
Be smart: It's a common industry practice to use third-party data to target ads online, especially on big tech platforms like Facebook. Traditional publishers and many of Facebook's technology competitors do this often. This move will give Facebook a less competitive edge in ad sales, but the company thinks it's worth it given the chaos that's surrounded their data policies over the past few weeks.
"We want to let advertisers know that we will be shutting down Partner Categories. This product enables third party data providers to offer their targeting directly on Facebook. While this is common industry practice, we believe this step, winding down over the next six months, will help improve people's privacy on Facebook."
— Graham Product, Marketing Director
Our thought bubble: Facebook made roughly $13 billion dollars on ad revenue last quarter, with almost all of that ad that revenue coming from programmatic, or automated ads. Many were purchased using third-party data firms to target those ads. This will have a significant impact on Facebook's business model going forward, but it will likely also limit bad actors from being able to abuse Facebook's data policies.
Go deeper