The Trump administration gave less help to Puerto Rico than Houston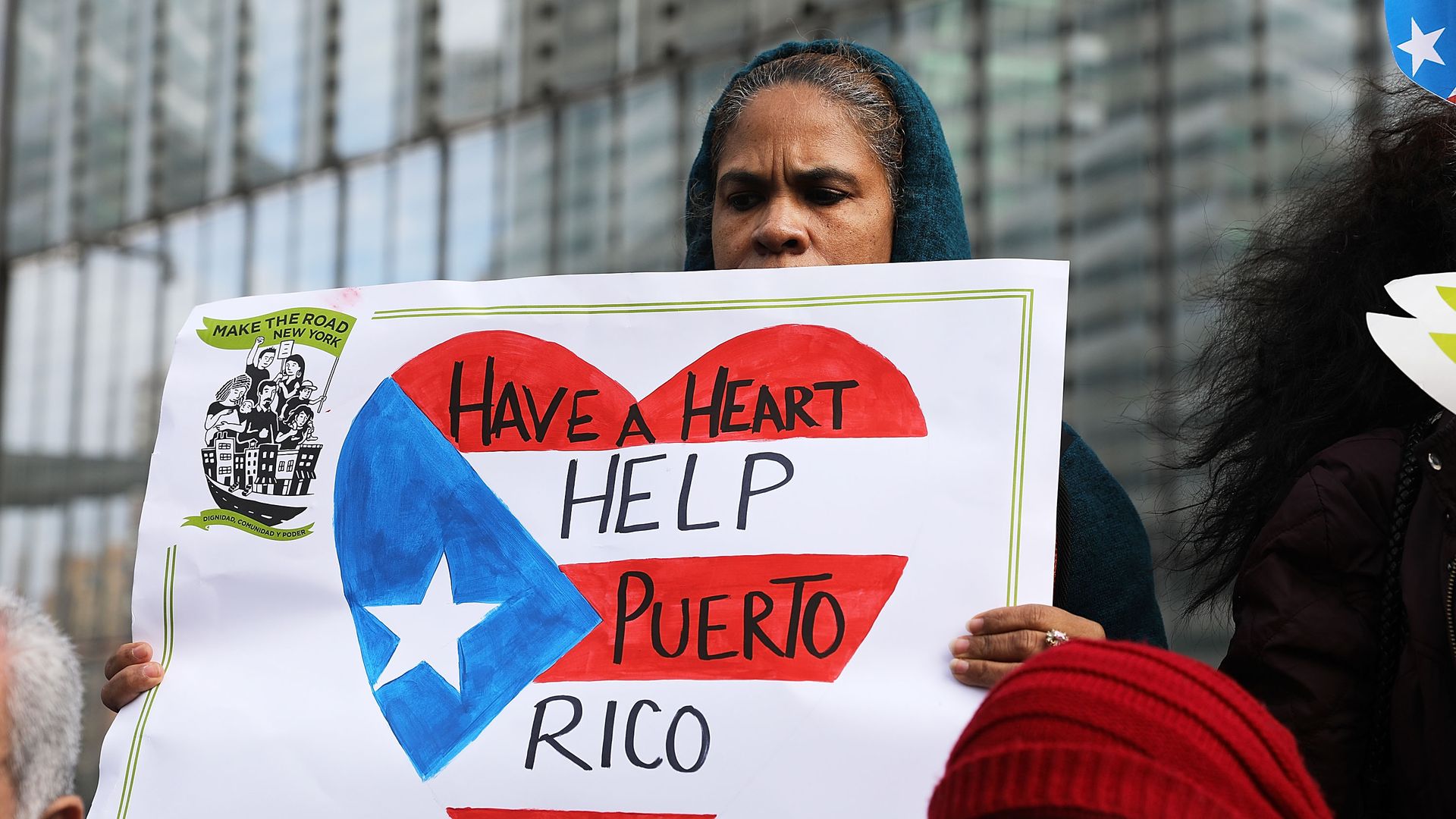 The media and the public noted the stark differences in the Trump administration's tone and urgency following hurricane Harvey, which ravaged Houston last summer, versus hurricane Maria, which Puerto Rico is still recovering from several months later. Now Politico's recent reporting reveals that the relief provided by the federal government was also imbalanced.
Flashback: Trump sent several more tweets following Hurricane Harvey and the situation in Texas than he did about Maria and Puerto Rico. It also took 13 days before Trump visited PR — while he visited Texas twice within 8 day of the hurricane striking.
By the numbers, per Politico:
It took less than a week to deploy 73 helicopters over Houston, but three weeks to get more than 70 over Puerto Rico.
$141.8 million was approved for Harvey aid, while only $6.2 million was approved following Maria.
Within 9 days of each hurricane, 5.1 million meals were provided for Harvey victims, versus 1.6 million for Maria victims.
4.5 million liters of water in Houston, 2.8 million liters in Puerto Rico.
20,000 tarps in Houston, 5,000 in Puerto Rico.
30,000 federal government personnel went to Texas within 9 days of the hurricane, compared to just 10,000 after Maria.
FEMA took 10 days to approve disaster relief work in Texas, but 43 days for Puerto Rico.
39% of applications for federal relief were approved for Harvey victims 78 days after the hurricane, meanwhile only 28% of applications from Maria victims were approved in the same time frame.
Politico notes that though "[no two hurricanes are alike" the above statistics "strongly support the views of disaster-recovery experts that FEMA and the Trump administration exerted a faster, and initially greater, effort in Texas, even though the damage in Puerto Rico exceeded that in Houston."
Pushback: FEMA officials told Politico that, given Maria was the third devastating hurricane within a month, their agency was stretched thin and faced new logistical problems when addressing Puerto Rico. They added that, with the local government overwhelmed and little communication, it was difficult to navigate getting Puerto Rico the aid they needed.
Update:
DHS Secretary Kirstjen Nielsen told Axios in a statement that the "reporting on the Federal Government's response to last season's hurricanes lacks important fact and context."

She pointed to the $9 billion from the Disaster Response Fund FEMA put toward Puerto Rico, compared to the $5 billion for Texas, and added, "No two disasters are the same – the simple fact is that Puerto Rico related response and recovery efforts to date are unprecedented. There is more to do."
Go deeper