Mitt Romney says he's tougher on immigration than Trump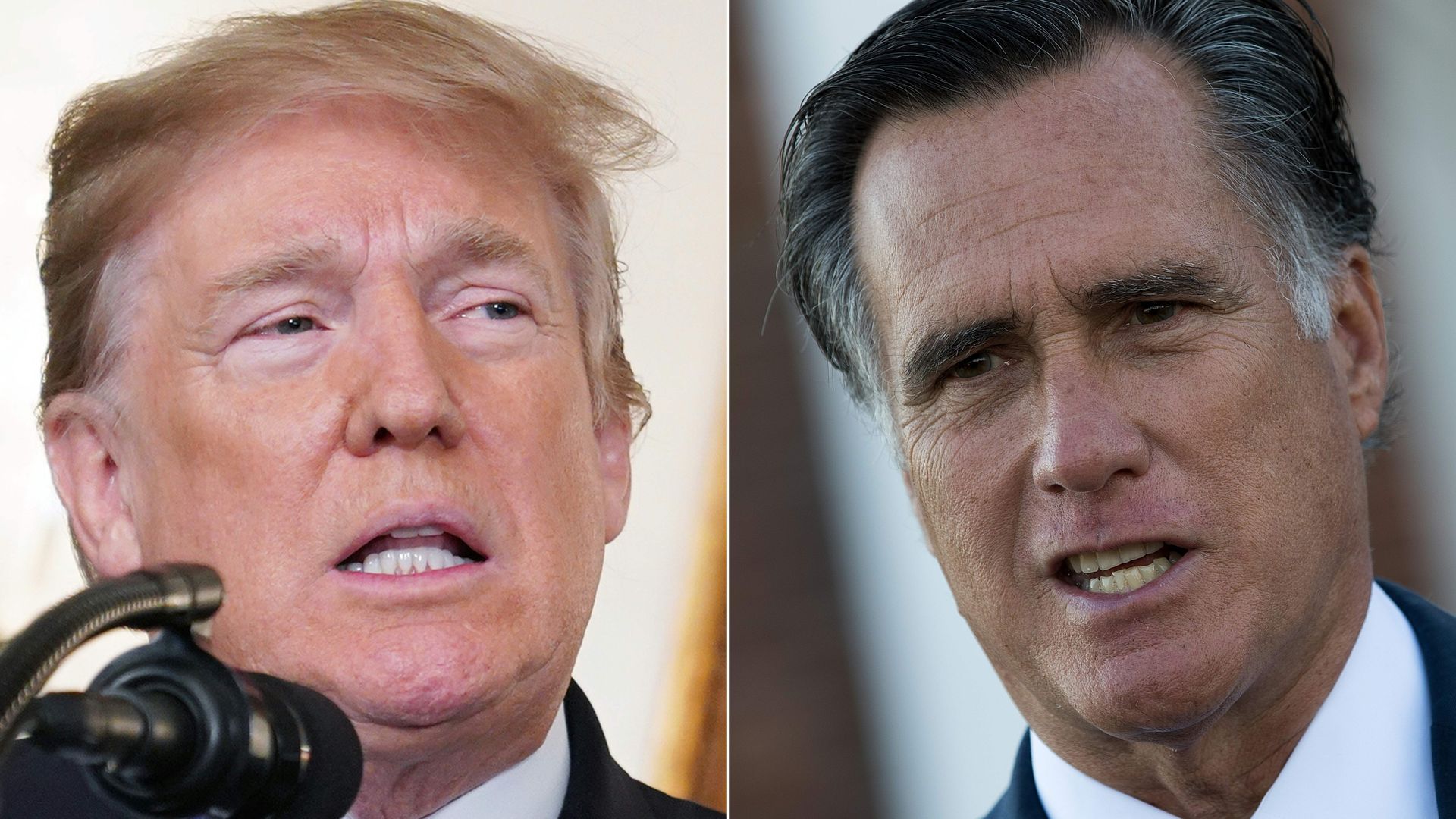 At a Q&A session Monday night, Senate candidate Mitt Romney defended his conservatism saying he's tougher on some issues — like immigration — than the president, reports the Utah Daily Herald:
"I'm a deficit hawk. That makes me more conservative than a lot of Republicans and a lot of Democrats. I'm also more of a hawk on immigration than even the president. My view [as a presidential candidate in 2012] was these DACA kids shouldn't all be allowed to stay in the country legally."
— Mitt Romney
Background: A campaign spokesperson told Axios that, given how the circumstances on DACA have since changed, Romney now believes the commitment President Obama made to DACA recipients should be honored. "Therefore, he agrees with President Trump's proposal to allow DACA recipients to legally stay in the country, but [he] does not support a special pathway to citizenship," the spokesman emailed.
Go deeper