D.C. targets Big Tech CEOs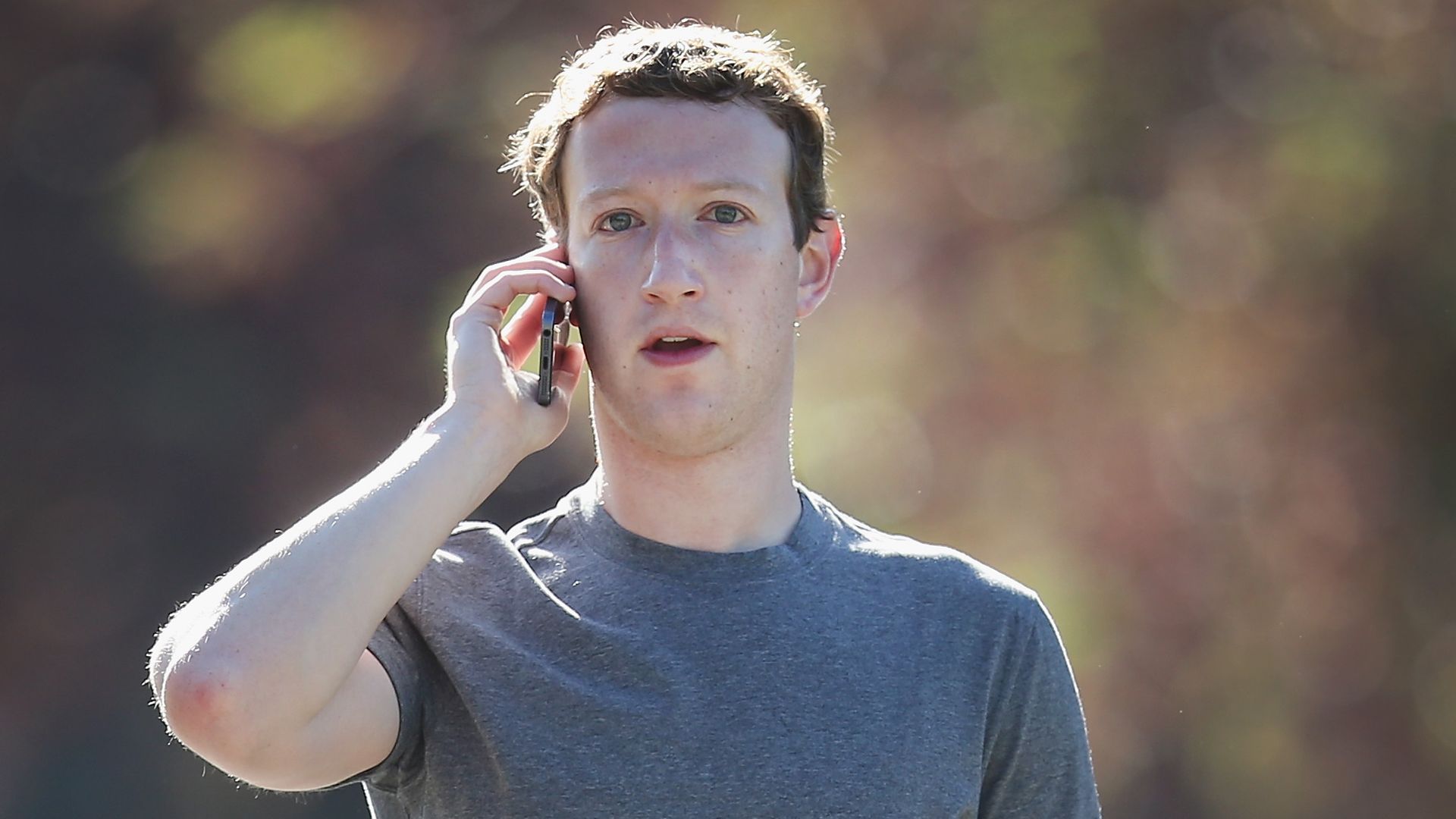 Washington is amping up its demands on Big Tech, with Senate Intelligence Committee Vice Chairman Mark Warner saying last night that CEOs specifically must be held accountable.
What's next: Warner, who is helping lead the committee's probe of Russia's role in the 2016 election, also said that Capitol Hill's interest in Facebook and other tech platforms extends beyond political advertising, which had been lawmakers' initial focus.
"I am ... flabbergasted that the CEOs of these companies seem to be happy to answer questions from their shareholders, but not from the lawmakers who represent all Americans," Warner said at the awards dinner for the Robin Toner Prize for political reporting, to an audience of elite journalists.
"Companies like Facebook and Twitter and Google are American icons," Warner added. "I don't have any interest in regulating them into oblivion. But as they've grown from dorm-room startups into media behemoths ... they haven't acknowledged that that kind of power comes with responsibility."
Warner's comments came on the same day that Senate Judiciary Committee Chairman Chuck Grassley (R-Iowa) officially invited — by name — Facebook CEO Mark Zuckerberg, Google CEO Sundar Pichai and Twitter CEO Jack Dorsey to an April 10 hearing on "the future of data privacy in the social media industry and how to develop 'rules of the road.'"
Also yesterday, the Federal Trade Commission confirmed an investigation into "the privacy practices of Facebook."
And the states are getting involved: A bipartisan coalition of 37 state attorneys general yesterday sent a letter demanding answers from Zuckerberg about Facebook's "business practices and privacy protections."
The bottom line, from Axios' Sara Fischer: The biggest threat of any real penalties will likely come from the FTC, which is responsible for the enforcement of privacy standards, mostly through big fines.
While analysts don't think the body will fine Facebook out of business, it does put pressure on Facebook and its competitors to be transparent about any past data privacy abuses and to comply with Europe's sweeping privacy regulations that take effect in May.
A House Republican leadership aide told me that this is now being treated as a consumer issue, in addition to the earlier national security concerns:
"Facebook should expect the same scrutiny [as] any other major company that has deceived its customers has faced from Congress."
"We are probably a ways away from any type of action that gets 60 [votes in the Senate] or 218" in the House.
"[B]ut a bad testimony or two would only turn the heat up hotter."
The good news for Facebook, per The Wall Street Journal (subscription):
"Facebook's shares edged up 0.4% on Monday amid a broader market rally, stabilizing after a rout of the company's stock that began a week earlier and had knocked nearly $75 billion off its market value through Friday."
Be smart: Meaningful action before the November midterm elections is unlikely. This will require due process — hearings, etc. But the past 10 days have brought a massive increase in Washington's appetite for confrontation with Silicon Valley.
Go deeper