West Palm Beach "may share" immigration info with federal agencies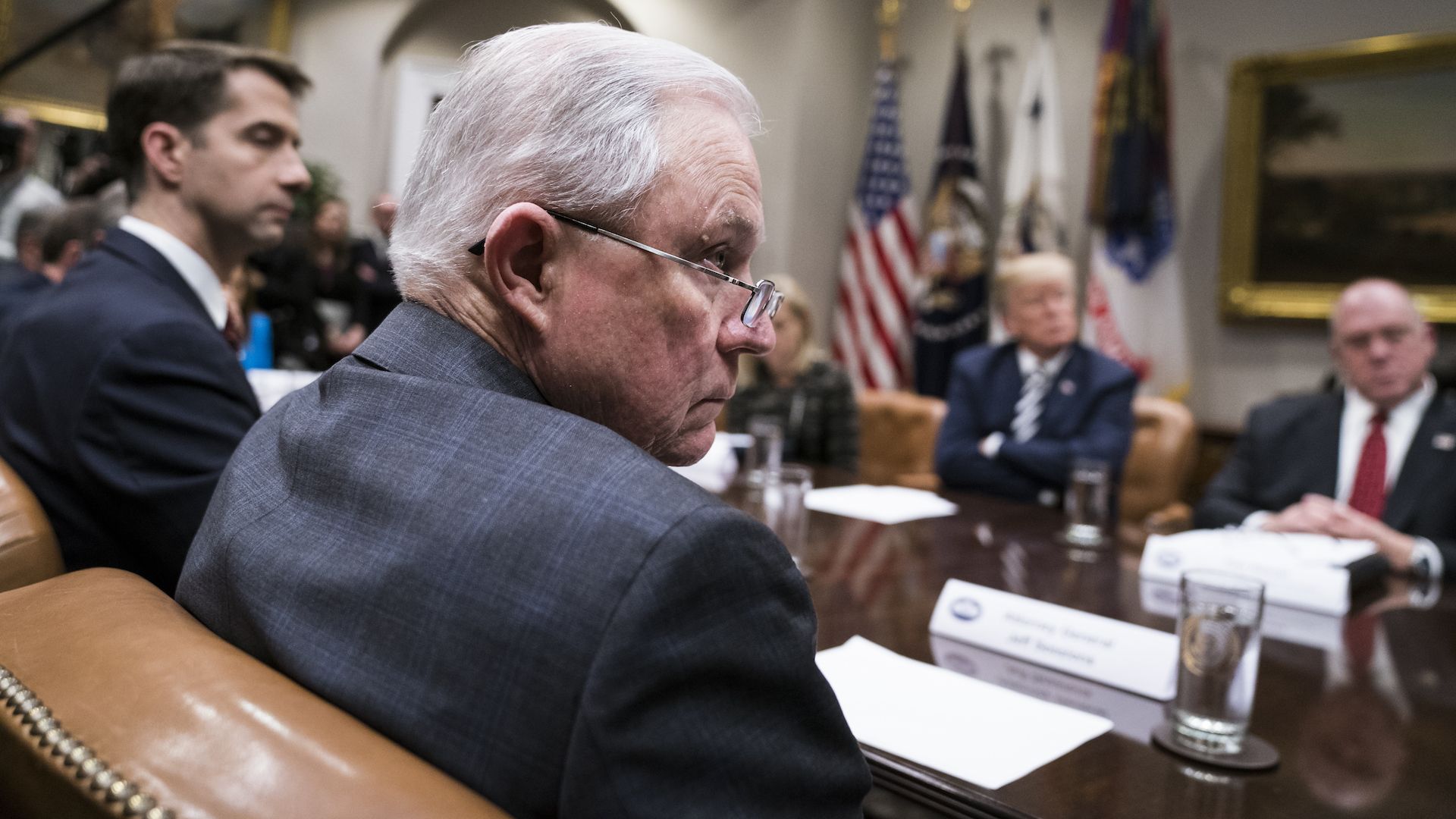 The "sanctuary city" West Palm Beach told city employees today that they "may share" any information with federal law enforcement, including ICE, as part of a settlement of its litigation with the Department of Justice. DOJ has told the city that they are now in compliance with federal law.
The back story: In January, Attorney General Jeff Sessions sent letters to 23 jurisdictions, including West Palm Beach, requesting proof that they were cooperating with federal law enforcement. Sessions threatened subpoenas, and West Palm Beach sued the DOJ in response.
Key quote: An administration official said in a statement that since DOJ sued California for its "sanctuary city" practice, "California jurisdictions are tripping over themselves to create distance from Governor [Jerry] Brown's dangerous policies, and now West Palm Beach is instructing its employees to cooperate with ICE in order to avoid a loss in the courts."
Last year, West Palm Beach declared itself a "Welcoming City," according to the Palm Beach Post, and passed policies that discouraged employees from giving citizenship information about residents to federal law enforcement unless required to by law. The city still prohibits:
Requiring federal IDs instead of just a Florida driver's license or ID.
Taking citizenship into account when determining whether someone qualifies for city benefits or opportunities.
Helping in investigating immigration or citizenship status or disclosing such information.
Go deeper