Trump expelling 60 Russian officials over poisoning of ex-spy in U.K.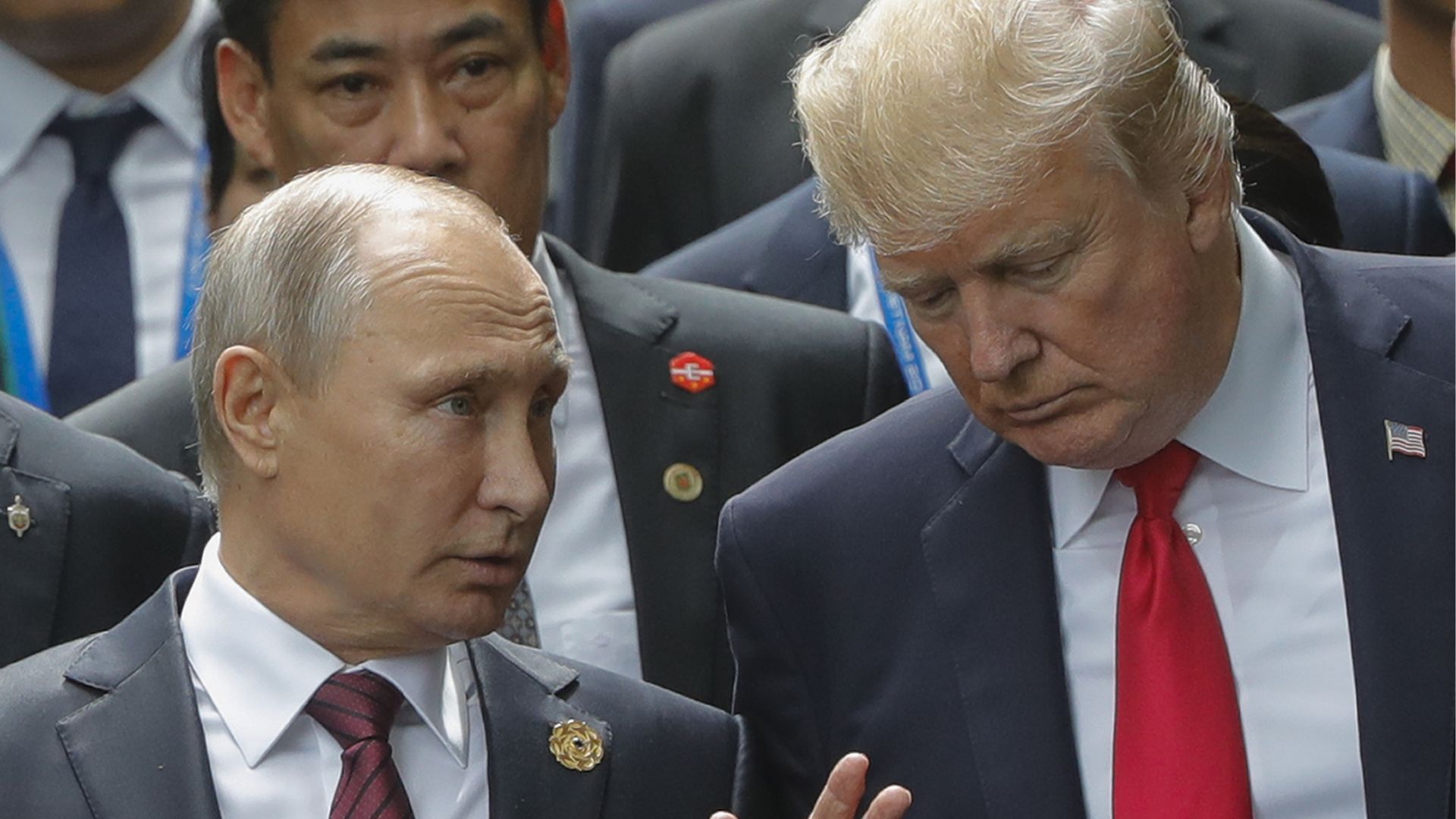 President Trump has signed an order expelling 60 Russian intelligence and diplomatic officers from the U.S. and closing a Russian consulate in Seattle in response to Russia's involvement in the poisoning of a former Russian spy in the U.K., senior administration officials told reporters on a Monday morning call.
Why it matters: This comes a week after President Trump did not condemn Russia's actions toward the spy, but instead congratulated Putin on his reelection in a phone call. The administration officials said that "the door to discourse is open" to Russia, but only once they have acknowledged their responsibility in the attack. "When you attack our friends, you will face serious consequences," one of the officials said.
The big picture: The move was coordinated with similar expulsions from other countries, an administration official said. It's a big win for the British government, which had been seeking a unified global response to the attack.
These actions are intended to limit the general intel collection capabilities of Russia in the U.S., according to the administration officials.
Trump has not spoken with Putin since his call last week.
An administration official said that Russia's attack on the former spy in the U.K. is only the latest in a long series of  Russian attempts to "undermine international peace and stability."
The details: 48 of the expelled officers were Russian embassy officials and 12 were ambassadors to the U.N. They have seven days to leave the U.S.
European Council President Donald Tusk announced that 14 EU member states were also expelling Russian diplomats. They include, per BuzzFeed News: Germany, France, Czech Republic, Lithuania, Italy, Spain, Denmark, the Netherlands, Latvia, Romania, Croatia, Hungary, Estonia, and Poland.
Canada is also expelling four Russians.
Go deeper