14 EU countries punish Russia for nerve agent attack in U.K.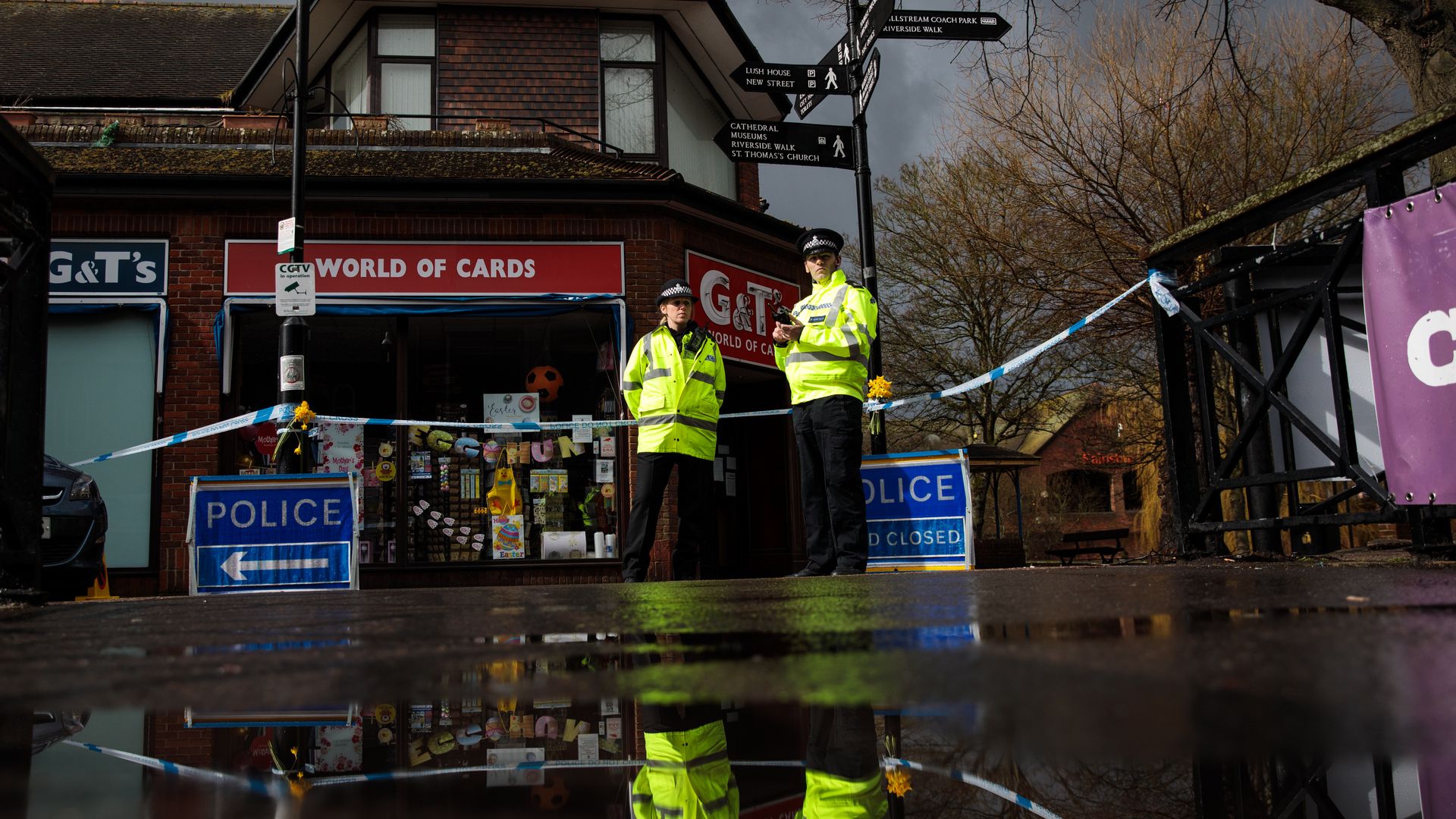 At least 14 European Union member countries and the U.S. took coordinated action on Monday over Russia's alleged nerve agent attack on a former Russian spy in the U.K. earlier this month.
Why it matters: The organized effort among the countries, just one week after Vladimir Putin was reelected as president, is intended to send a clear message to Russia that its shadow operations will not go unpunished among global allies of the EU.
The countries, both inside and outside of the EU, include: Canada, Germany, Poland and France will expel four Russian diplomats each; Italy, Spain, Denmark and the Netherlands will expel two each; Lithuania will expel three and ban 44 people from entering the country; Ukraine will expel 13; the Czech Republic will expel three and Estonia will expel Russia's defense attache. Latvia, Romania, Croatia, and Hungary are also expected to expel at least one diplomat.
The Trump administration also announced Monday morning that the president has assigned an order expelling 60 Russian intelligence officers from the U.S., and is closing a Russian consulate in Seattle.
Timing: Last week, EU leaders blamed Russia for the poison attack on a former Russian spy and his daughter in Salisbury, England, announcing in a statement that it was "highly likely" Russia was responsible, as there was "no plausible alternative explanation."
Go deeper