Bibi to Europe: You have to pick America or Iran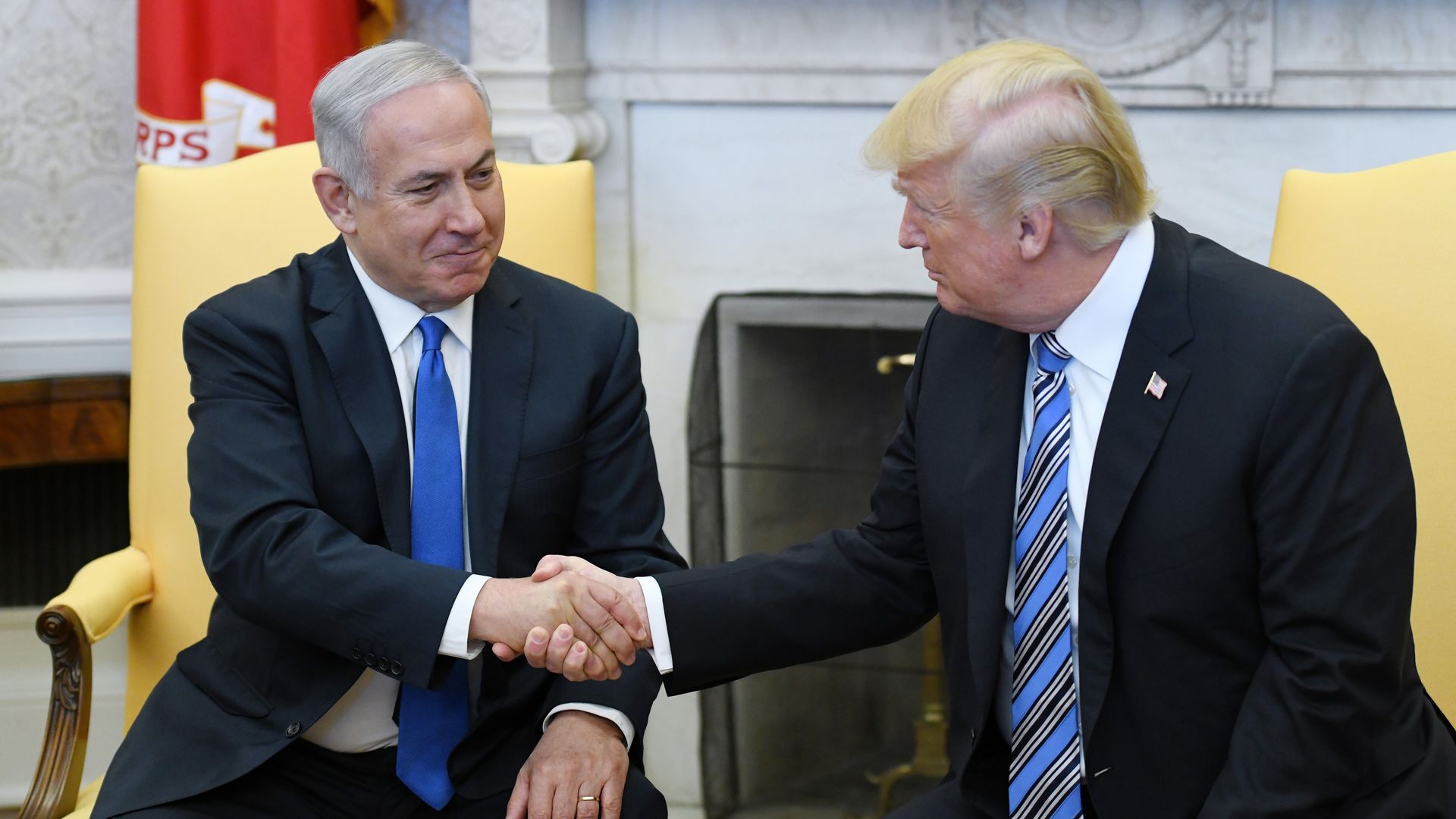 Israeli Prime Minister Benjamin Netanyahu told French and German foreign ministers who visited Jerusalem today that he predicts "with high probability" that President Trump is going to withdraw from the Iran nuclear deal on May 12th and urged the Europeans to agree to significant changes in the deal, Senior Israeli officials who attended the meetings told me.
Why it matters: The European powers — Germany, France and the U.K. — have been engaged in intense negotiations with the U.S. in an attempt to reach a formula that would save the Iran deal. The Europeans believe the chances of finding a formula which will satisfy Trump are very slim.
Netanyahu said changes will be needed to three parts of the deal to keep the U.S. from killing it:
Sanctions on the Iranian ballistic missile program
Inspections of suspicious sites in Iran
A removal of the the "Sunset clause" which would start to lift limitations on the Iranian nuclear program in nine years
According to the Israeli officials Netanyahu told the European foreign ministers:
"We can debate whether it (U.S. withdrawal from the deal) is a good thing or a bad thing, but it is just the reality. Then you Europeans will have to choose between the small economy of Iran and the huge economy of the U.S."
German Foreign Minister Heiko Maas told Netanyahu that the current deal is better than no deal. The Israeli officials said Netanyahu replied: "The Munich agreement from 1938 was also a deal. I also want to remind you what happened to the nuclear deal with North Korea."
French foreign minister Jean Yves Le Drian briefed Netanyahu on his recent visit to Tehran, saying he came back deeply disappointed and frustrated with the difficult position the Iranians presented regarding the European demands on the Iranian missile program and the Iranian activity in Syria, Lebanon and Yemen, the Israeli officials said.
Update: White House spokesman Raj Shah was asked about this story during the daily press briefing and said, "The president thinks it is one of the worst agreements the United States has ever made internationally. If changes aren't made, the president is prepared to potentially withdraw from the agreement"
Go deeper