Tim Cook calls for stronger data privacy regulation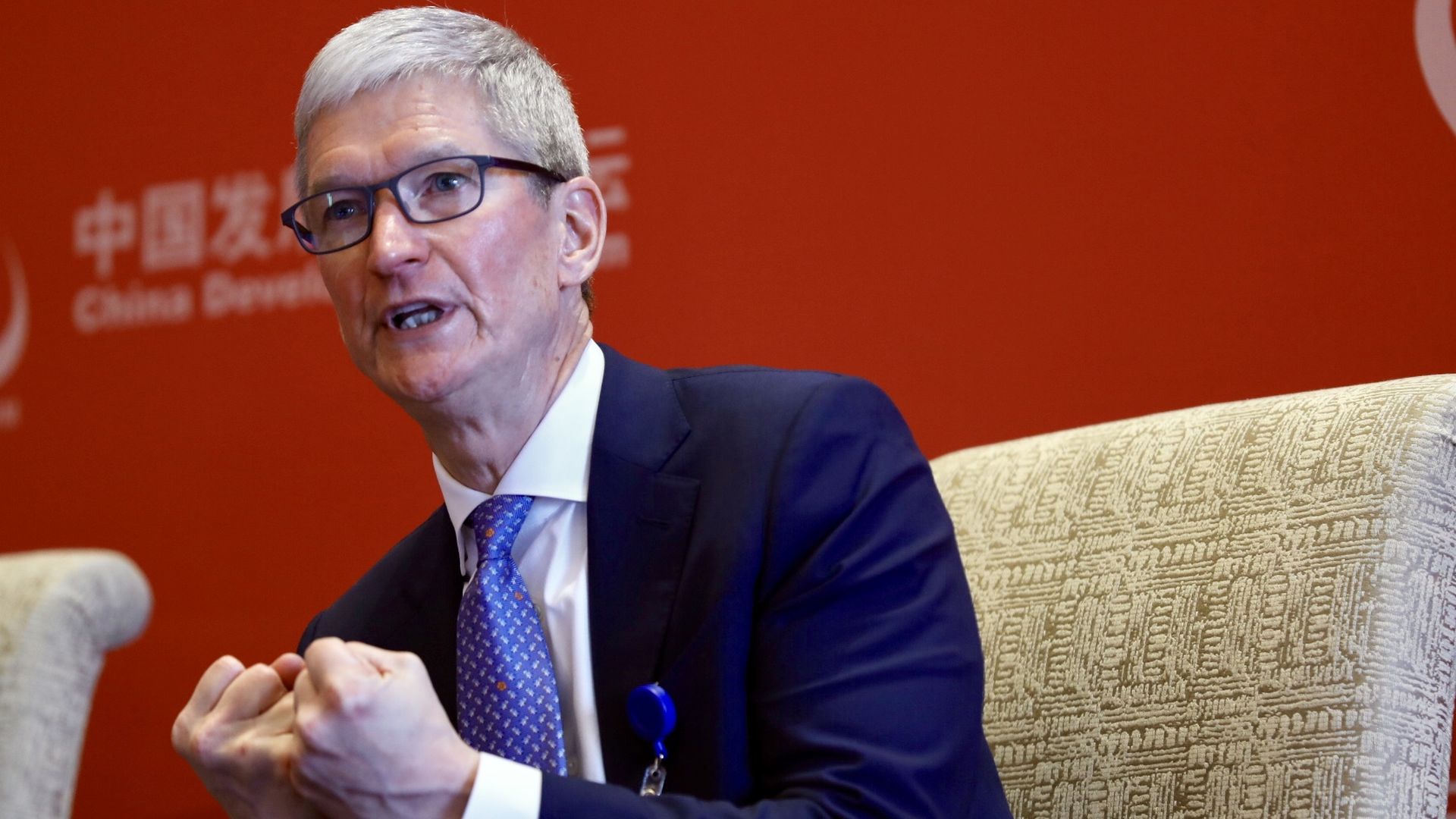 In Beijing during a session on global inequality at the annual China Development Forum, Apple CEO Tim Cook "called for stronger privacy regulations that prevent the misuse of data in the light of the controversial leak of Facebook user information," per Bloomberg. Specifically, he "called for 'well-crafted' regulations that prevent the information of users being put together and applied in new ways without their knowledge."
Why it matters: "His comments will ramp up pressure on Facebook Inc. and other technology companies."
Go deeper