How Trump delivered on Obama promises — big time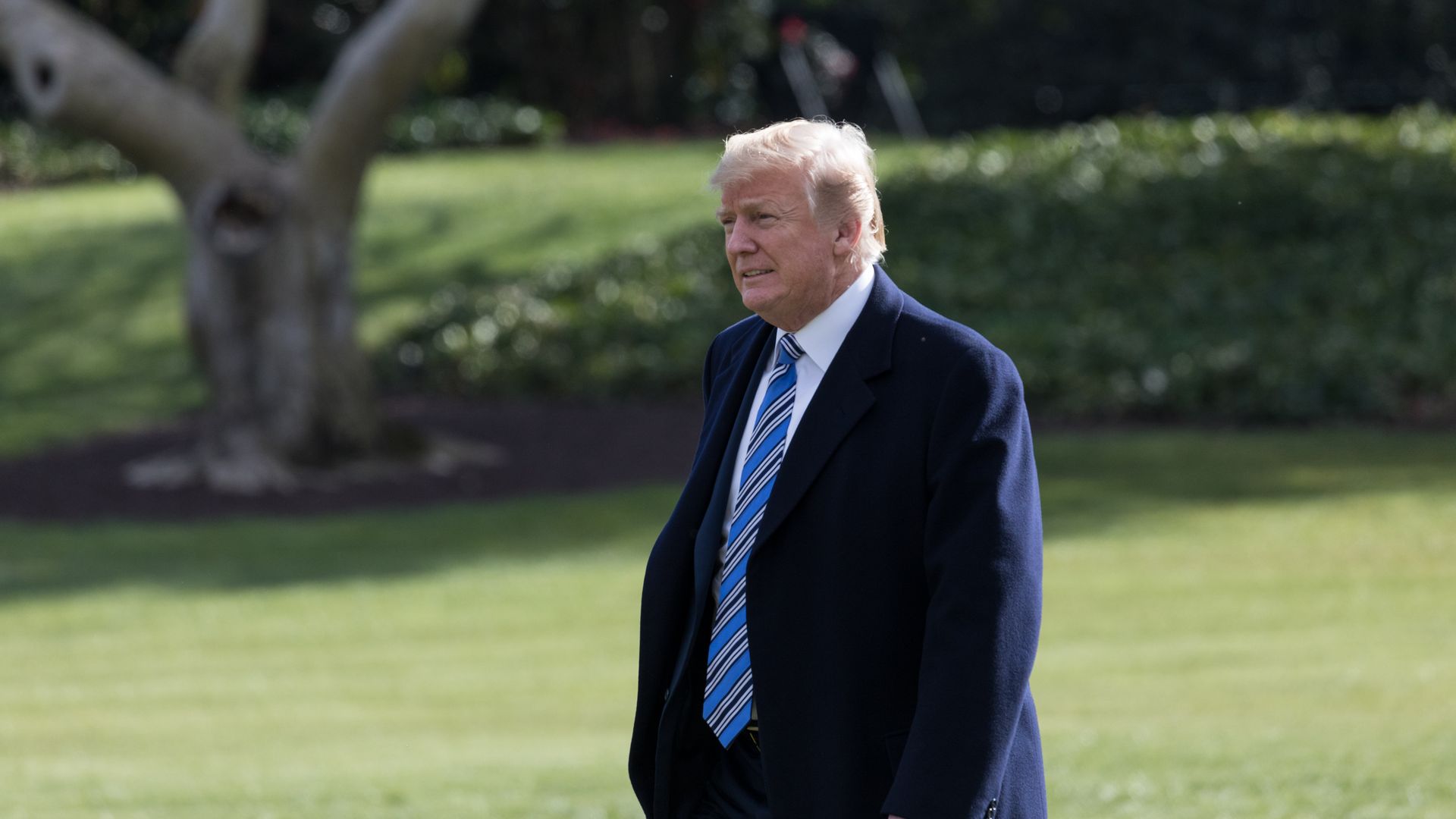 The $1.3 trillion spending deal that President Trump signed on Friday expands many of President Obama's priorities, despite his previous proposals to do the exact opposite, Politico's Michael Grunwald notes.
The big picture: Most of Congress didn't really read it; Trump threatened to veto the bill yesterday, and ended up signing it anyway. He said he would never sign a bill like that again, but it was too late: a White House official told Axios' Mike Allen that Trump's signing led to "the hardest I've ever seen the base turn on Trump over anything."
What's in the bill:
The U.S. Census saw a $1.34 billion increase, "double what the Trump administration requested," CBS reports.
Trump proposed last year to cut nonmilitary spending by $54 billion. That didn't happen, Politico reports.
It doesn't eliminate funding to Planned Parenthood, something conservatives were betting on, per the Daily Caller.
In July, the House Appropriations subcommittee on transportation voted to cut funding for TIGER, a grant program created by Obama. Under the new budget bill, its funding was tripled.
Per Politico, the bill doesn't "add new detention beds for undocumented immigrants," like Trump wanted.
Axios' Jonathan Swan and Stef Kight reported this week that Republicans failed to cut federal funds to sanctuary cities in the bill.
When Trump threatened a veto, he acknowledged that the "BORDER WALL, which is desperately needed for our National Defense, is not fully funded."
Go deeper