D.C.'s March for our Lives: "The voters are coming"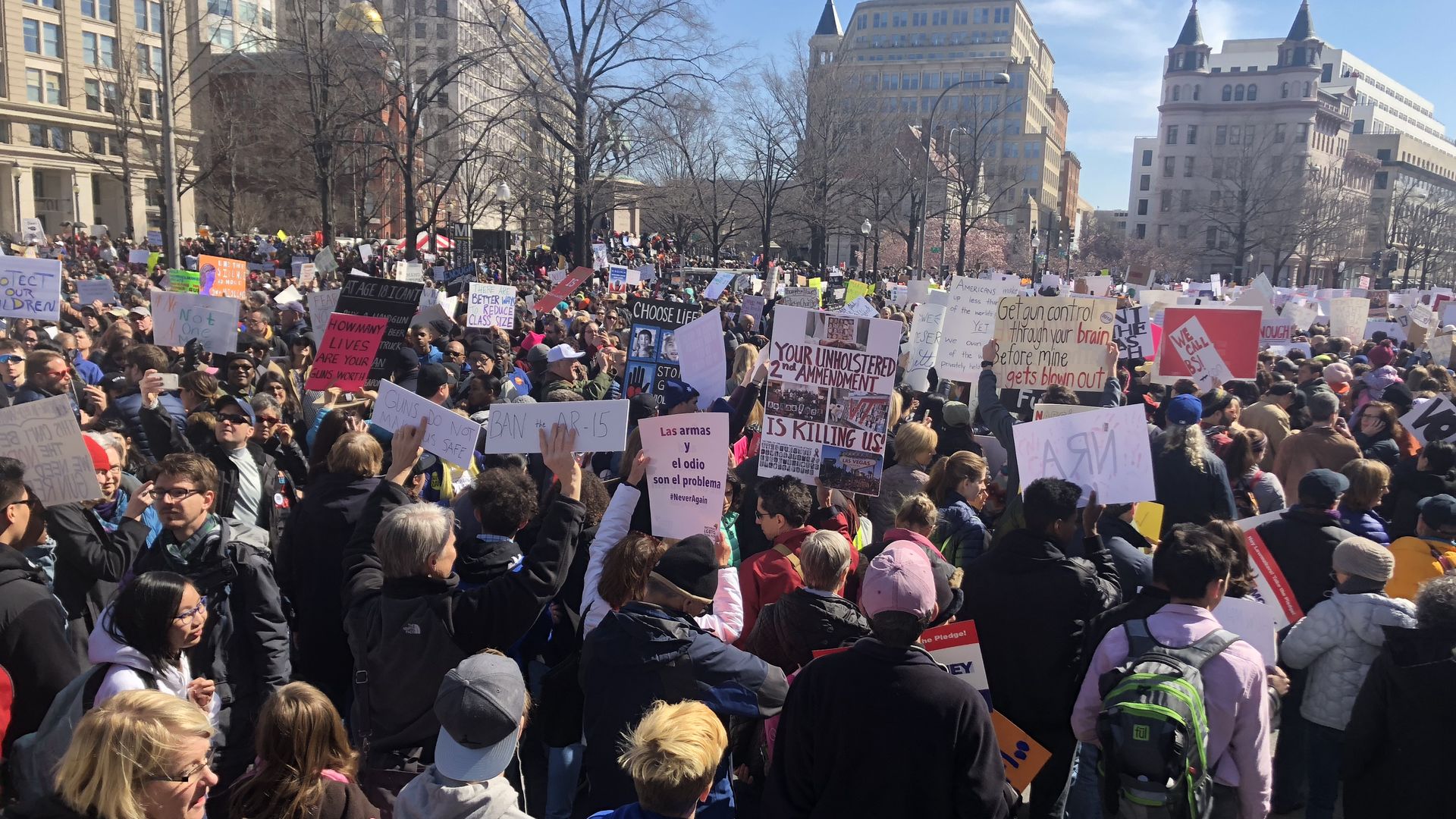 D.C.'s March for our Lives event is expected to see more than half a million participants.
Why it matters: While D.C. is the primary march, there are hundreds of others around the world and across the country. Led by students, the march is "to demand that a comprehensive and effective bill be immediately brought before Congress to address" gun issues, per the organization's mission statement.
Cameron Kasky, a Stoneman Douglas survivor, spoke at the march: "I look forward 10 years and see hope...the march is not the climax of this movement, it's the beginning."
He said: "The voters are coming...Today is a bad day for tyranny and corruption."
Protestors have been chanting: "Everyday shootings are everyday problems."
Naomi Wadler, an 11-year-old from Alexandria, Va., also spoke at the march, "to acknowledge & represent the African-American girls whose stories don't make the front page."
What the protestors were saying:
Coya, works in higher education: "It's important not only to support my students but to stand beside them...their safety is important to me. I trust them [my students] with my life more than the people in Congress."
Sarah, also works with college students: "I have seen in the past few years, college students get a massive amount of anxiety and fear."
Rachel, 15 years old: "We're here to support the protests...and hope that Congress will understand our problems."
Herbert, who was there with his 7-year-old grandson: "I'm marching for my children. They shouldn't be afraid of guns...we don't need them in our society."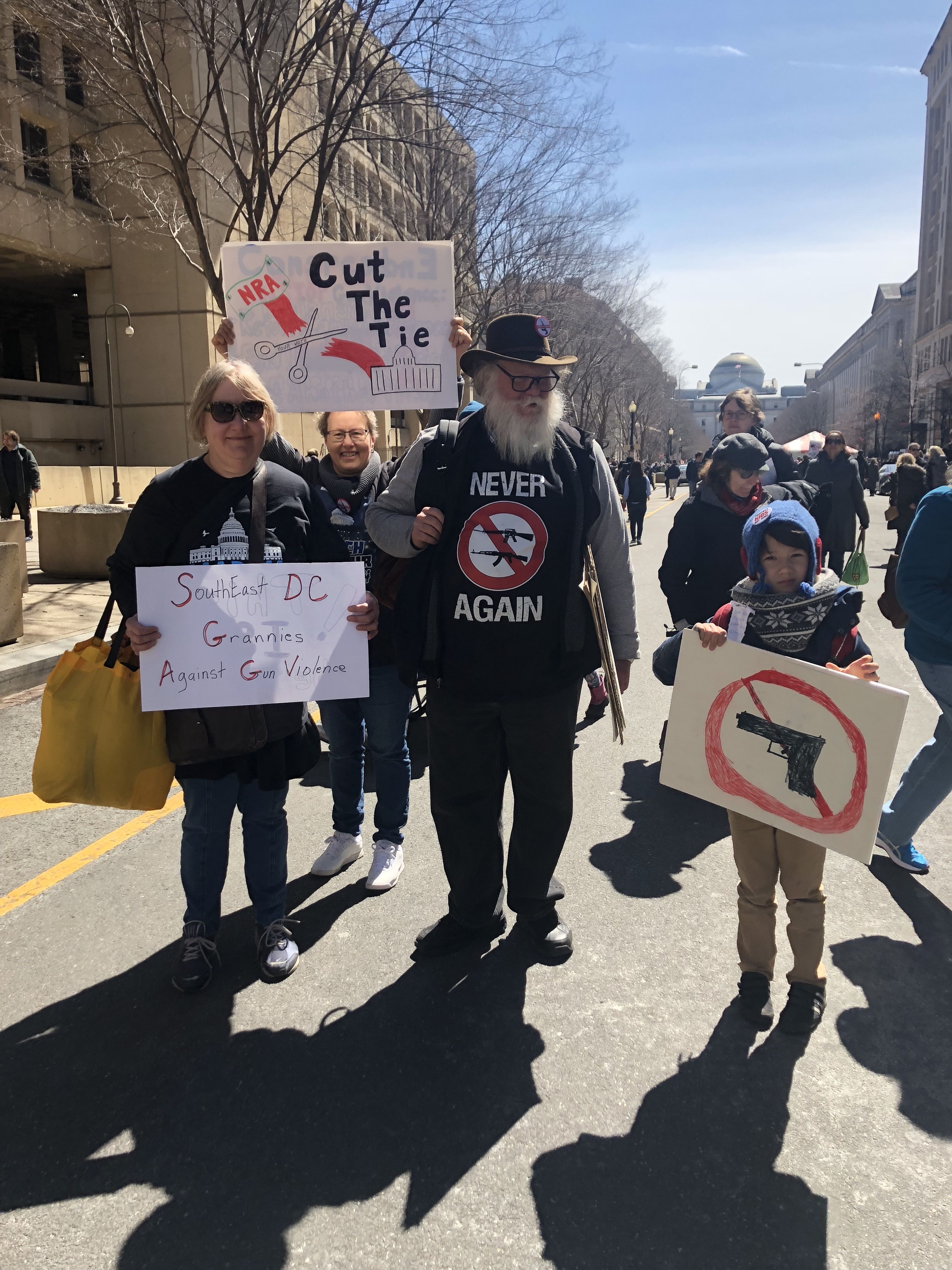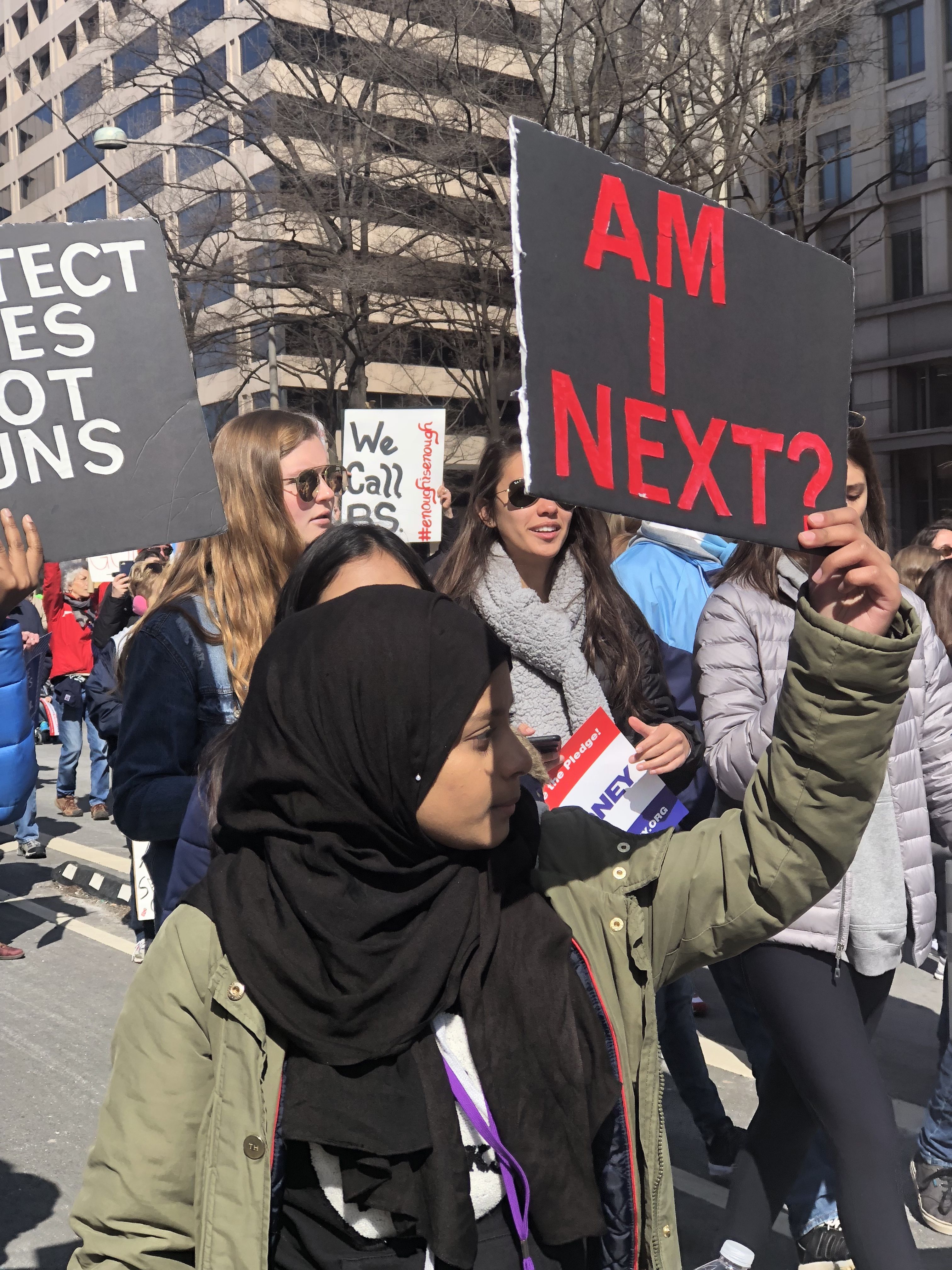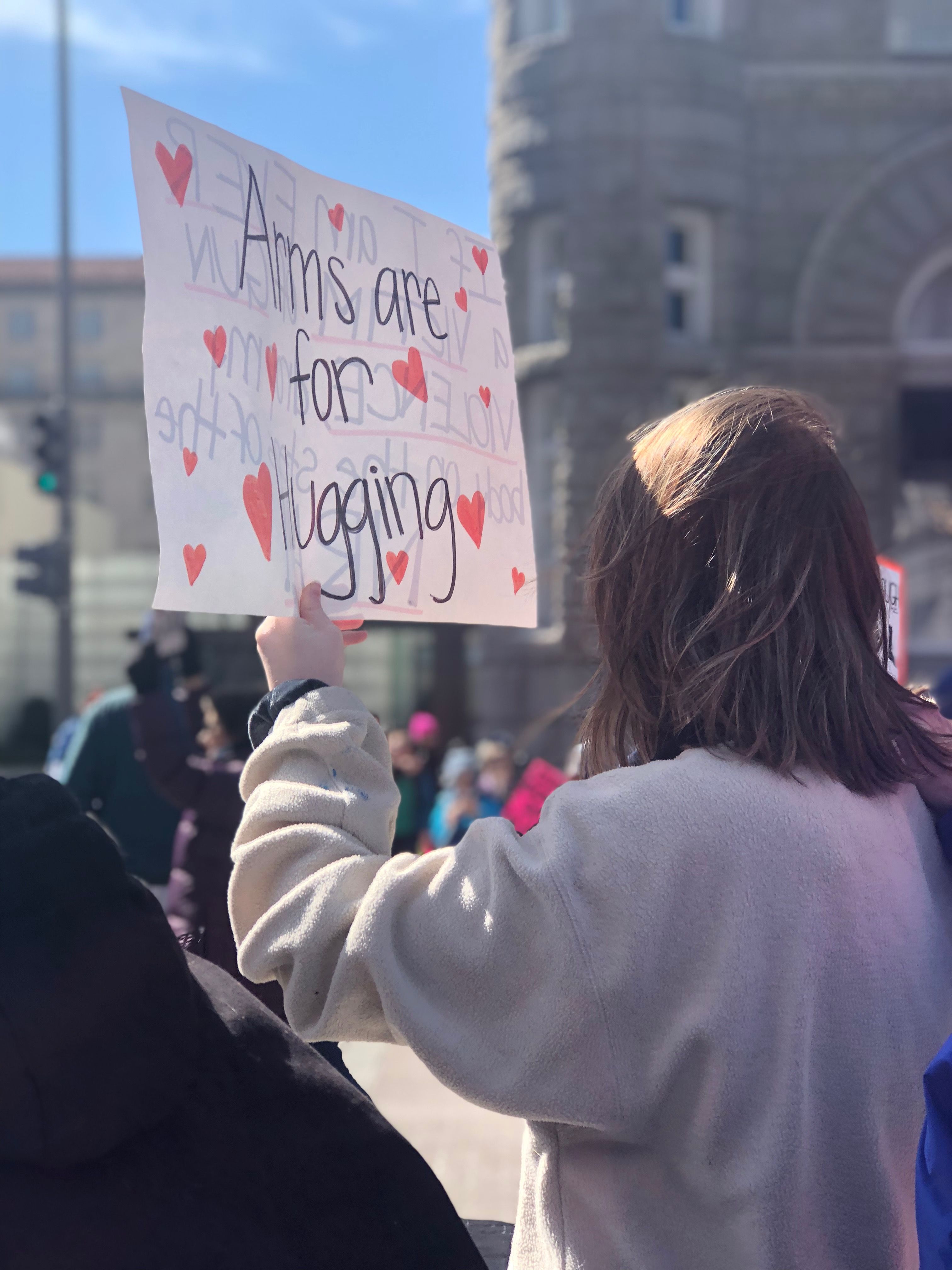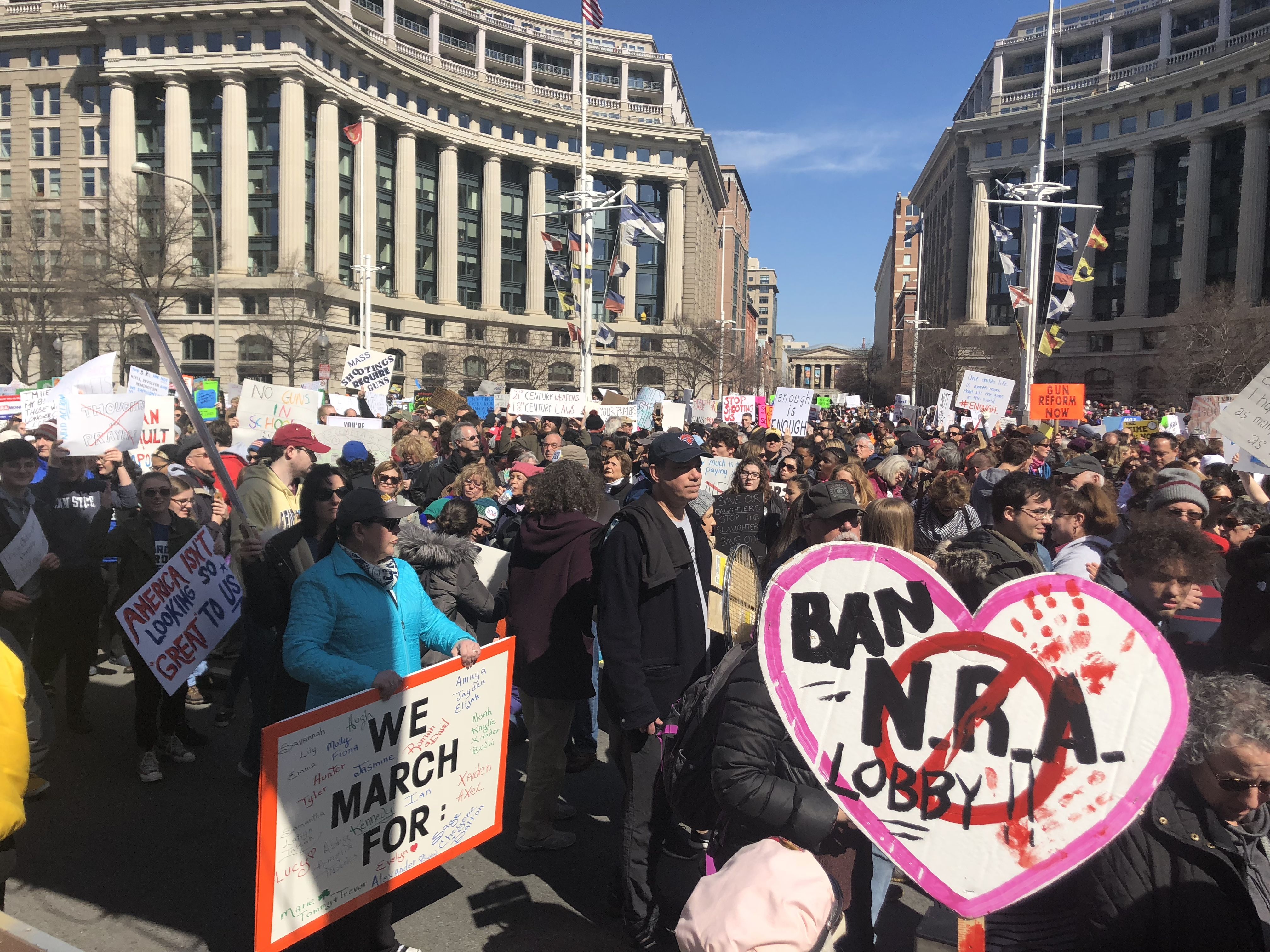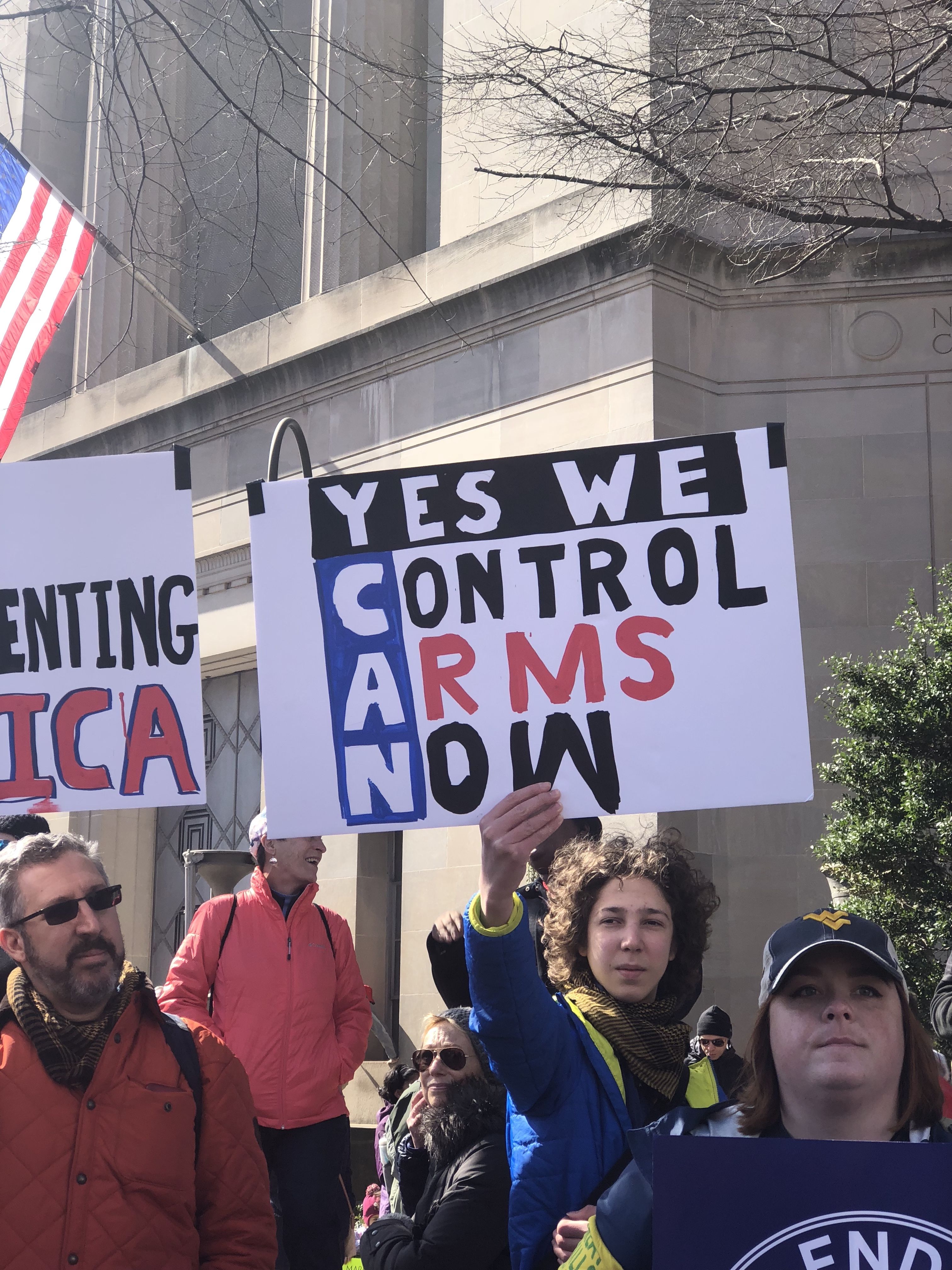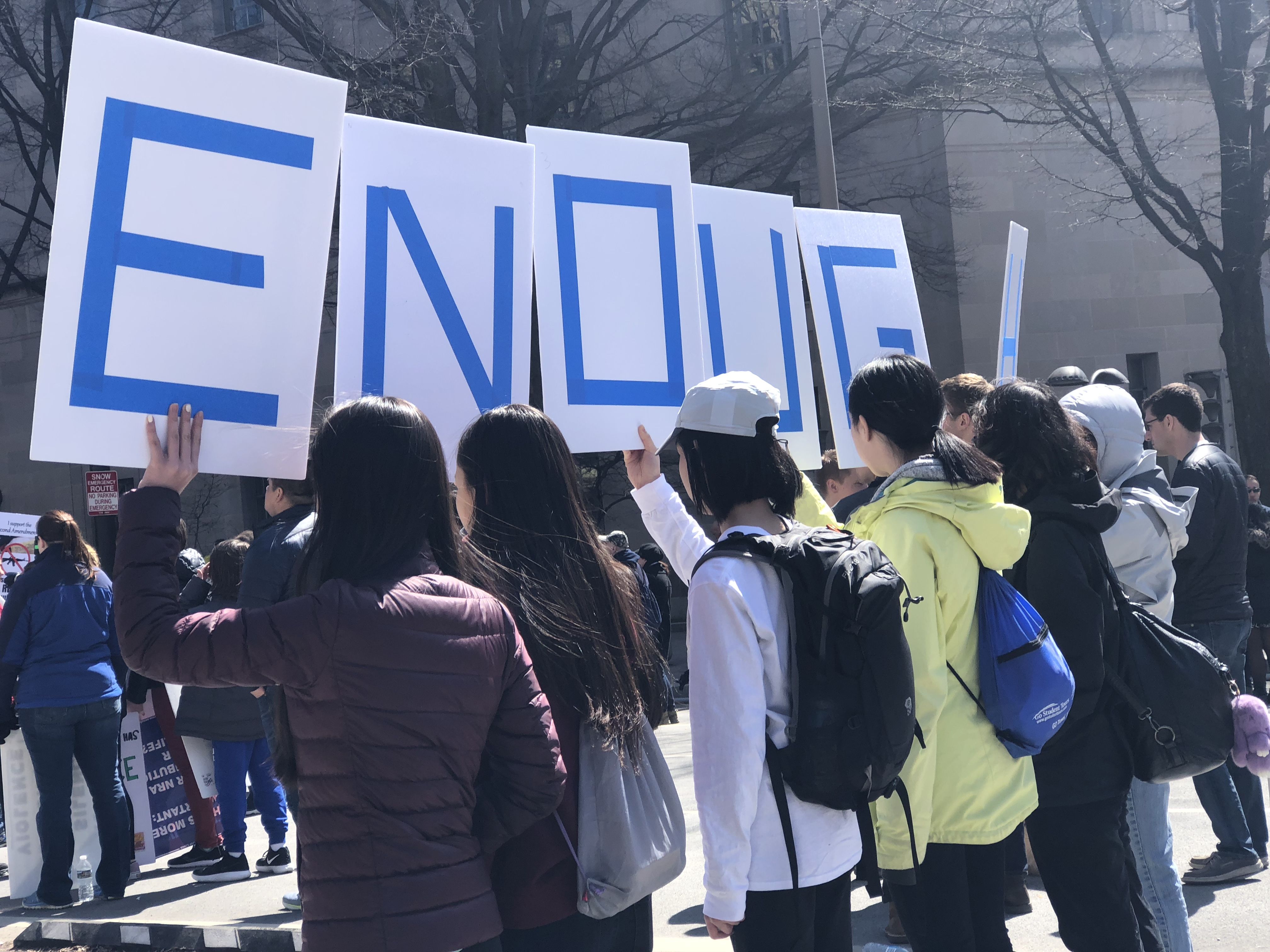 The other side: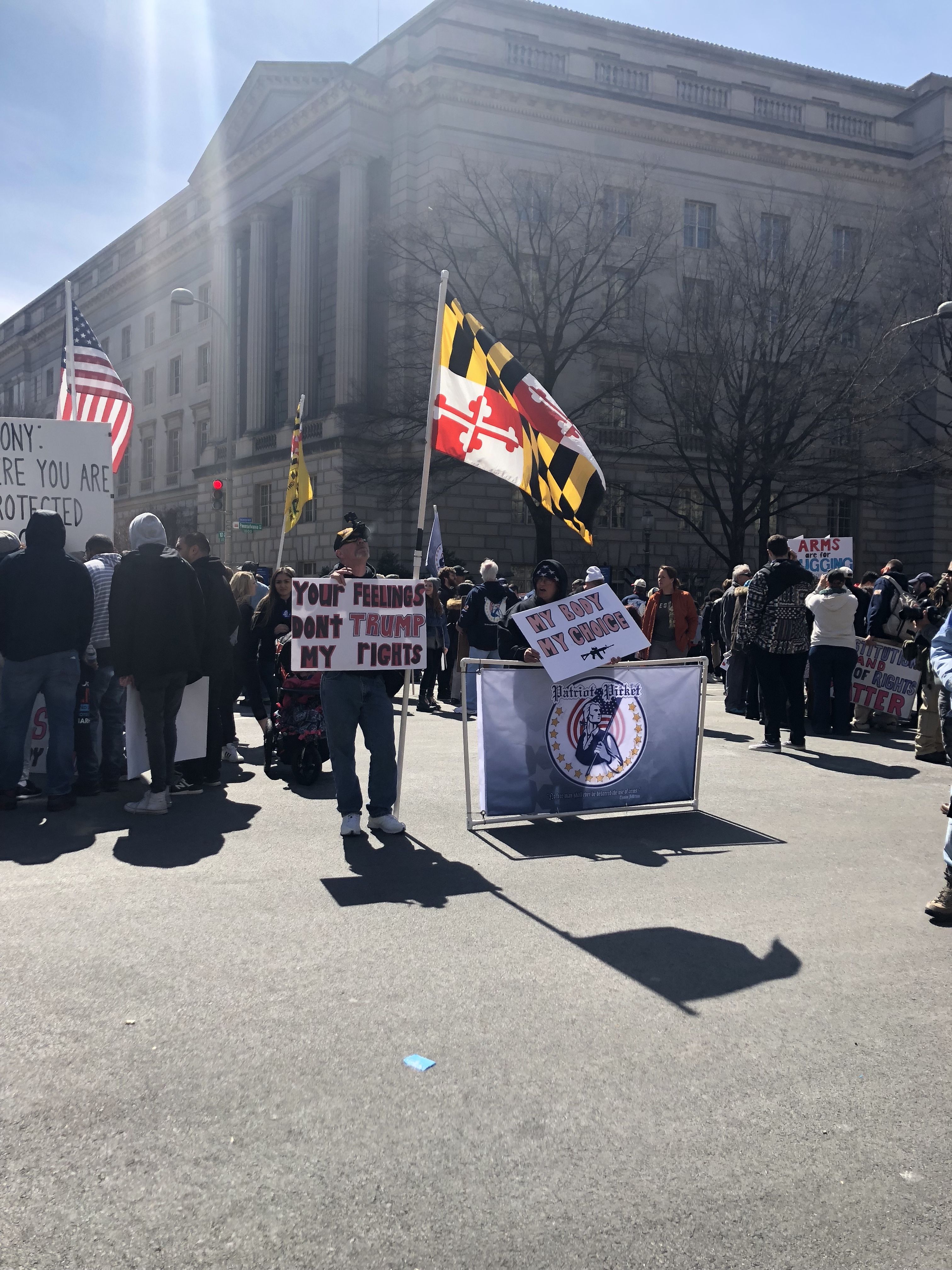 Go deeper