John Bolton super PAC hired Cambridge Analytica in 2014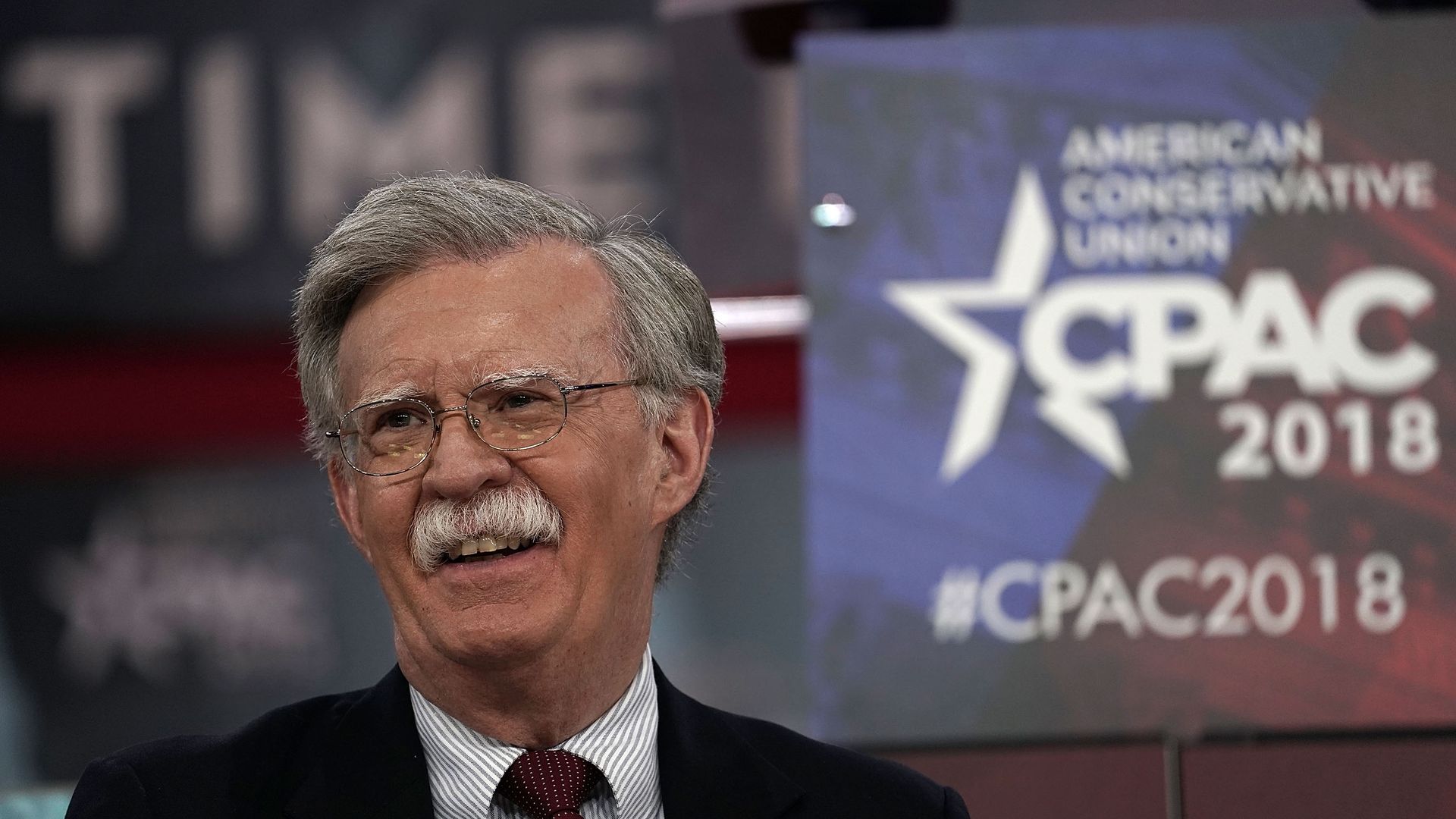 A super PAC led by incoming White House national security adviser John Bolton hired Cambridge Analytica in 2014 for "behavioral microtargeting with psychographic messaging," reports the New York Times. Bolton's PAC was reportedly aware at the time that the models it received were derived from harvested Facebook data, according to former Cambridge employee and whistleblower Christopher Wylie.
Why it matters: Per the Times, "Mr. Bolton's experience with the company appears to have provided a model for how it sold itself to future political campaigns, including Mr. Trump's." Trump, Bolton and Cambridge Analytica also share a common patron in the billionaire Mercer family, which has yet to comment on the data scandal.
Go deeper