Maldives lifts state of emergency amid "terrorism" crackdown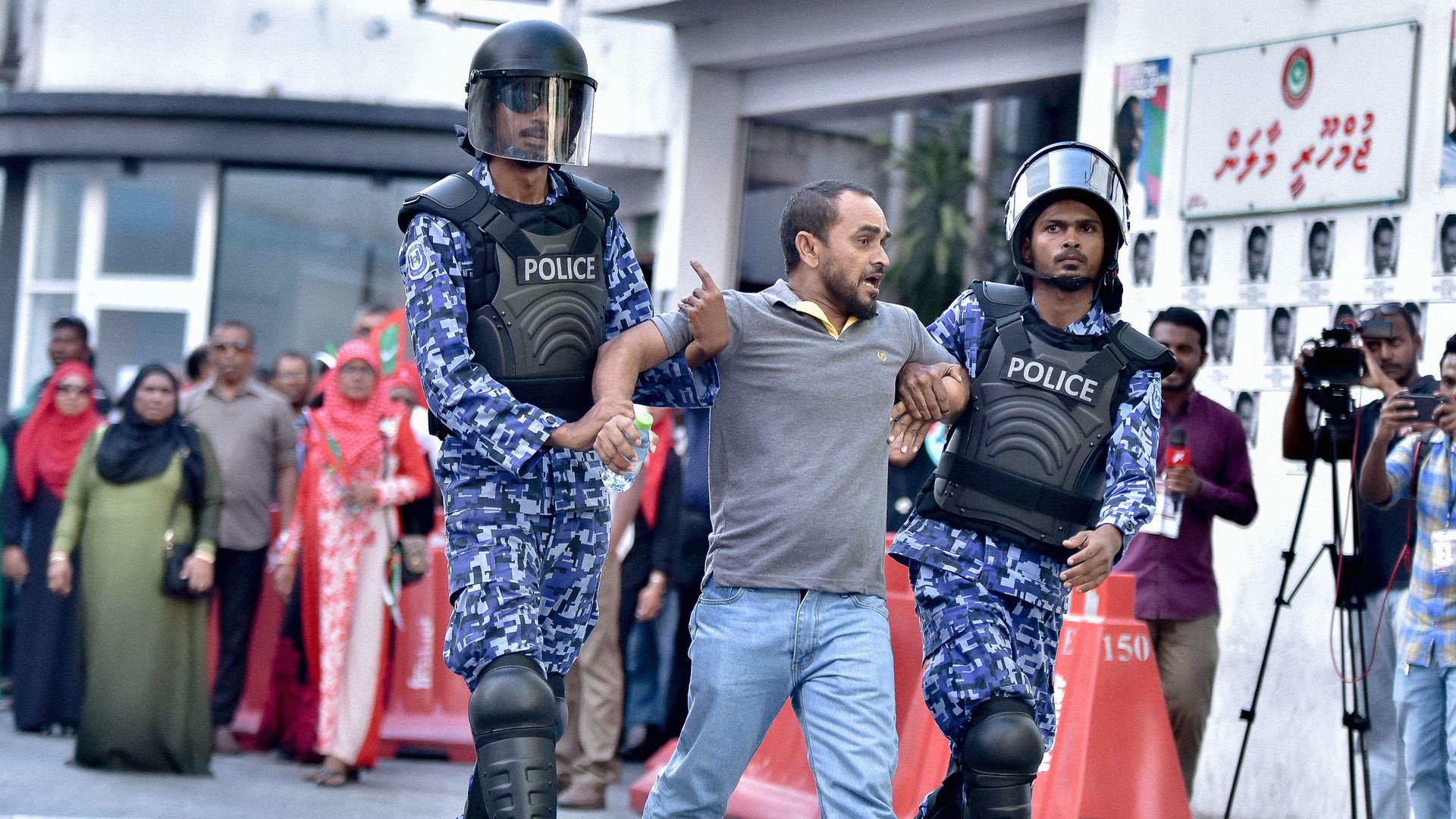 Maldives President Abdulla Yameen has ended a 45-day state of emergency that he imposed after the Supreme Court lifted the convictions of nine of his political enemies, reports Al Jazeera. On Wednesday, the two Supreme Court justices who made the ruling were charged with terrorism, as were a top judicial administrator and former President Maumoon Abdul Gayoom, Yameen's half-brother.
Why it matters: Critics have accused Yameen of using the state of emergency to crack down on dissidents, including journalists, government administrators and members of the opposition party. And the moves come as Yameen has tilted the Maldives toward Chinese influence while it has been historically aligned with India.
Go deeper