Biden gears up with big-name advisory board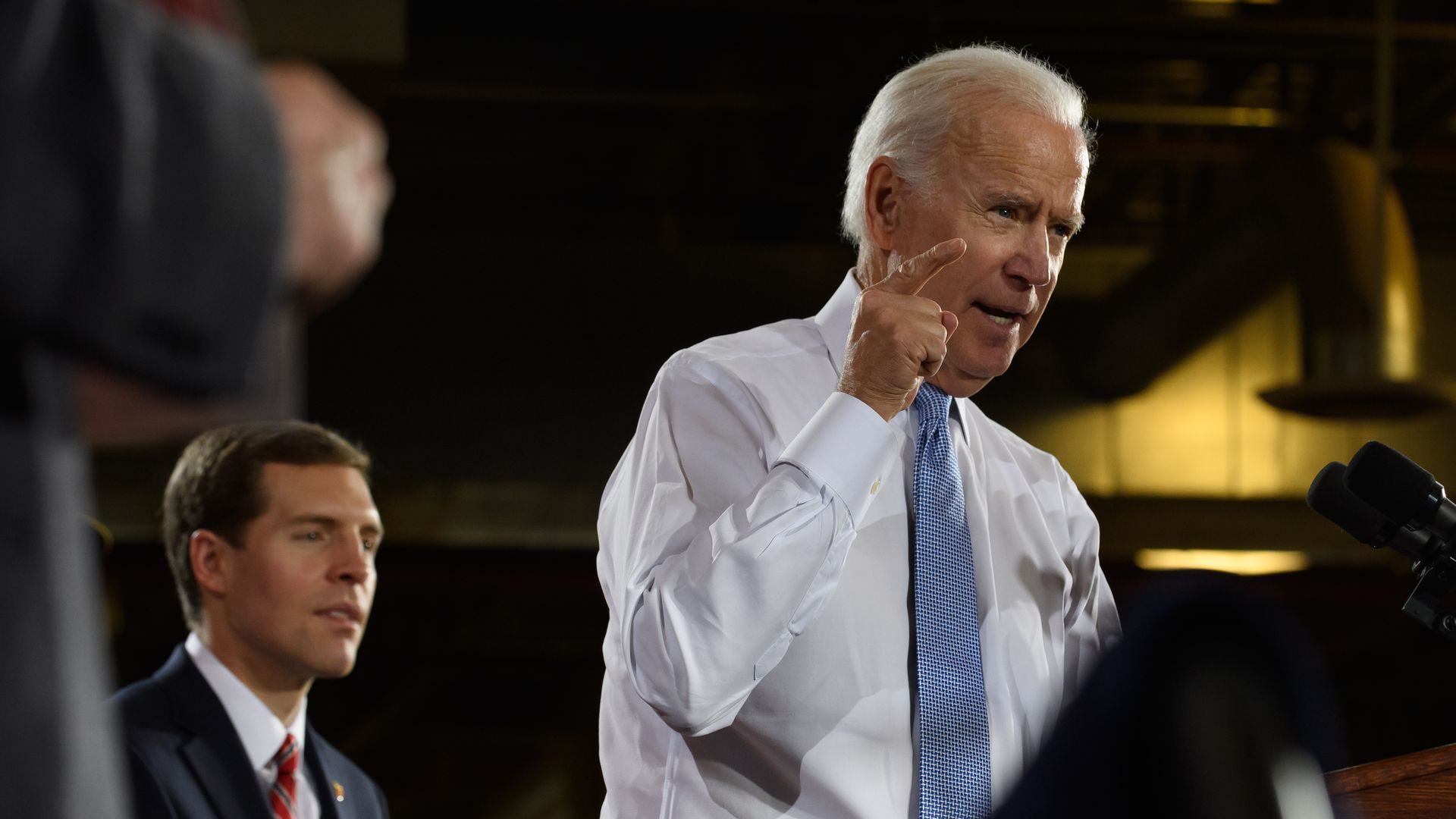 With 2020 buzz about him rising, former Vice President Biden today will announce a big-name list of members of the Biden Institute Policy Advisory Board.
Who's who: The list includes Sarah Bianchi, Anthony Foxx, Juleanna Glover, Danielle Gray, Ernie Moniz, Jim Murren (chairman and CEO of MGM Resorts International), Tom Nides, David Plouffe, Bruce Reed, Arturo S. Rodríguez (president of the United Farm Workers of America), Peter Scher, Steve Schmidt, Larry Summers, Sally Yates, Heather Zichal and many more. See the full list.
Also today, Biden lays out a three-part vision, "A Plan to Put Work — and Workers — First," which he says is aimed at restoring the basic bargain we used to have in this country: 
"First, we need to make sure hard-working Americans have the skills and opportunities to succeed in the jobs of the future."
"Second, we need to make sure people are paid fairly for their work. Those who work hard and do their part should share in the benefits, allowing them to earn a good living and get ahead."
"And third, we need policies that allow the middle class to maintain or improve their standard of living. A small pay raise doesn't help much if the costs of housing, health care, and education are rising significantly more."
Go deeper: This fact sheet digs into policy ideas that Biden and his team have been working on for the first point above.
P.S. Trump tweets this morning: "Crazy Joe Biden is trying to act like a tough guy. Actually, he is weak, both mentally and physically, and yet he threatens me, for the second time, with physical assault. He doesn't know me, but he would go down fast and hard, crying all the way. Don't threaten people Joe!"
Go deeper