Scoop: Zuckerberg finally plans to speak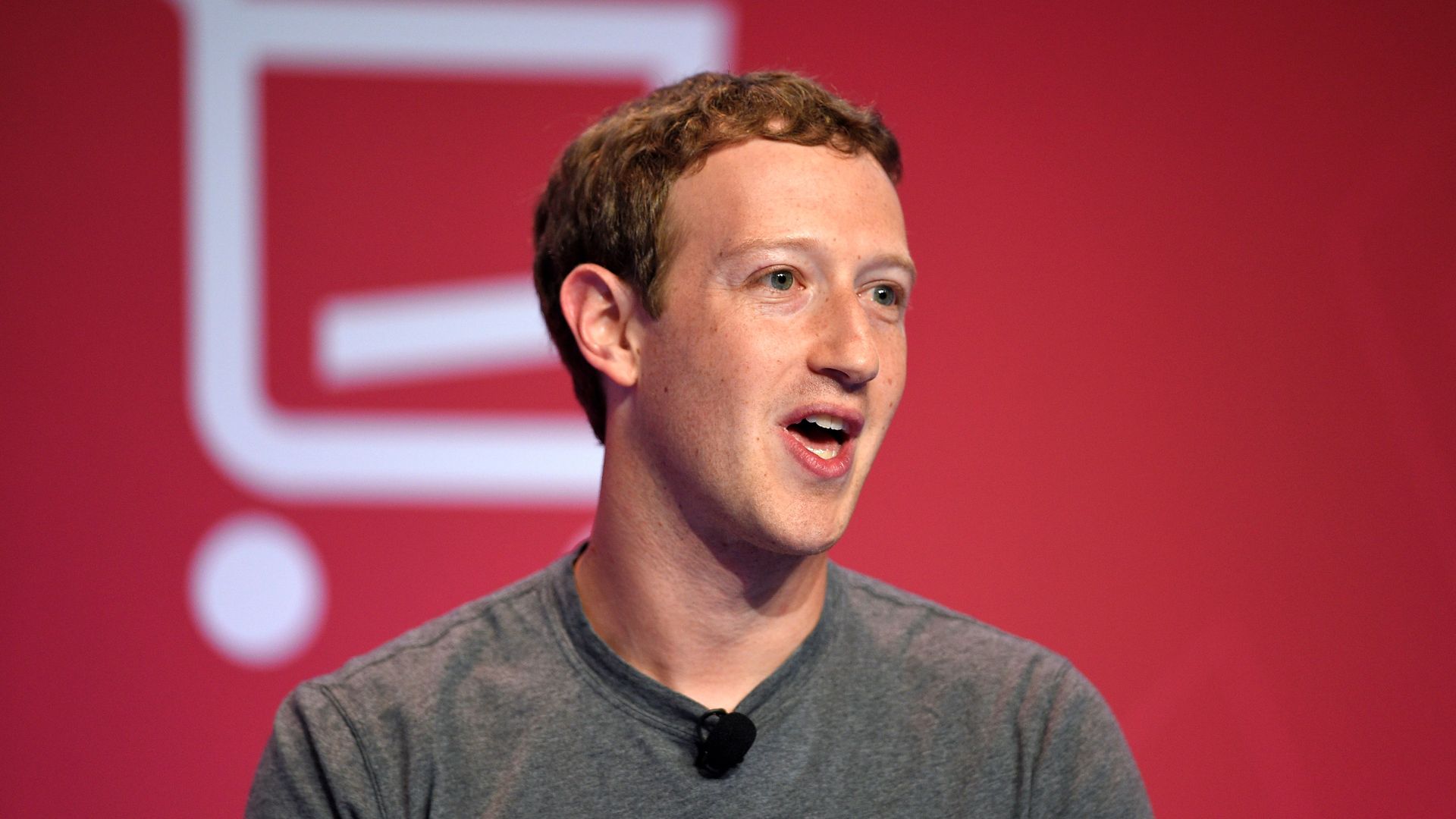 Axios is told that Facebook CEO Mark Zuckerberg plans to speak out in the next 24 hours on the data-harvesting revelations that have hammered his stock price, inflamed lawmakers in D.C. and Europe, and trapped his social network in a crisis of trust.
"It's a big deal, and he knows it."
— A source close to Zuckerberg
What's been happening: We're told that Zuckerberg was initially more focused on how to fix the problems than on what to say. But that left a vacuum that provoked merciless coverage, increased lawmakers' suspicions, and even left some employees demoralized.
The coverage, like the stock drop, is brutal: A USA Today headline calls the Cambridge Analytica crisis a "catastrophic moment" for Facebook. An online N.Y. Times opinion piece is headlined, "Facebook's Surveillance Machine."
We're told that Zuckerberg's remarks will be aimed at rebuilding trust, and that he wanted to say something meaningful rather than just rushing out.
Behind the scenes, Zuckerberg has been having detailed conversations with product engineers about things that can be done to make Facebook more secure, and to make people feel their data is more secure.
Be smart: A problem with that argument is that Facebook has long known about these vulnerabilities. And the commercial use of your personal data, in ways you may not knowingly approve, has always been part of the business model.
Wall Street Journal front page, "Facebook's Lax Data Policies Led to Cambridge Analytica Crisis ... Social-media giant's loose policing of app developers went on for years" (subscription):
How it happened: "The Cambridge Analytica crisis has its roots in a 2007 decision by Facebook to open access to its so-called social graph — the web of friend connections, 'likes' and other Facebook activity."
"Although Facebook had rules stating the terms under which developers could accumulate data, it appeared not to be able to ensure its rules were being followed."
Go deeper