What's locked into the spending bill so far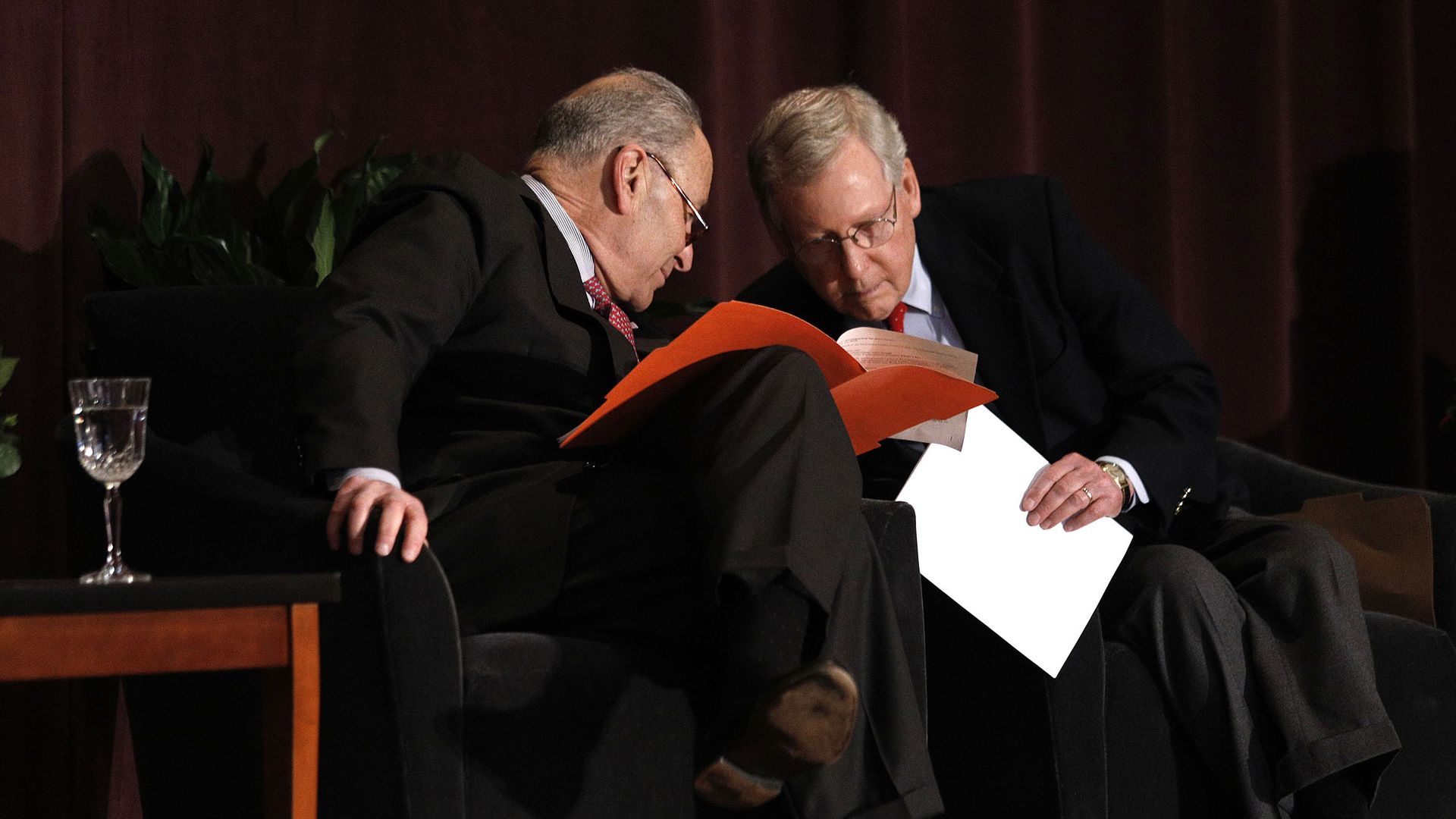 There's still no final spending bill deal, but some of the major issues — like funding for a border wall and election security — have been worked out. Congressional leaders will meet again this morning to tackle the rest.
Between the lines: As of now, there's nothing addressing gun violence or Affordable Care Act market stabilization, a setback for different members and groups that had been pushing the inclusion of these items.
Here's some of what's been decided so far, per a source familiar:
The wall: $1.6 billion with language limiting new border construction to the existing fencing technology.
Election security: $687 million to fight Russian cyberattacks in 2018 and to secure election systems.
Opioids: $2.8 billion increase for treatment, prevention and research.
Infrastructure: $10 billion in new funding that doesn't rely on tolls.
The Gateway Program, which involves an expansion and renovation of the rail tunnels between New York City and New Jersey: as much as $541 million that would not require approval from the Department of Transportation. The project is also eligible for an additional $2.9 billion in discretionary grants.
DACA isn't addressed, and there will be no cuts to sanctuary cities.
Go deeper