Updated Mar 21, 2018 -

World
Russian obstruction on Syria at UN Security Council demands response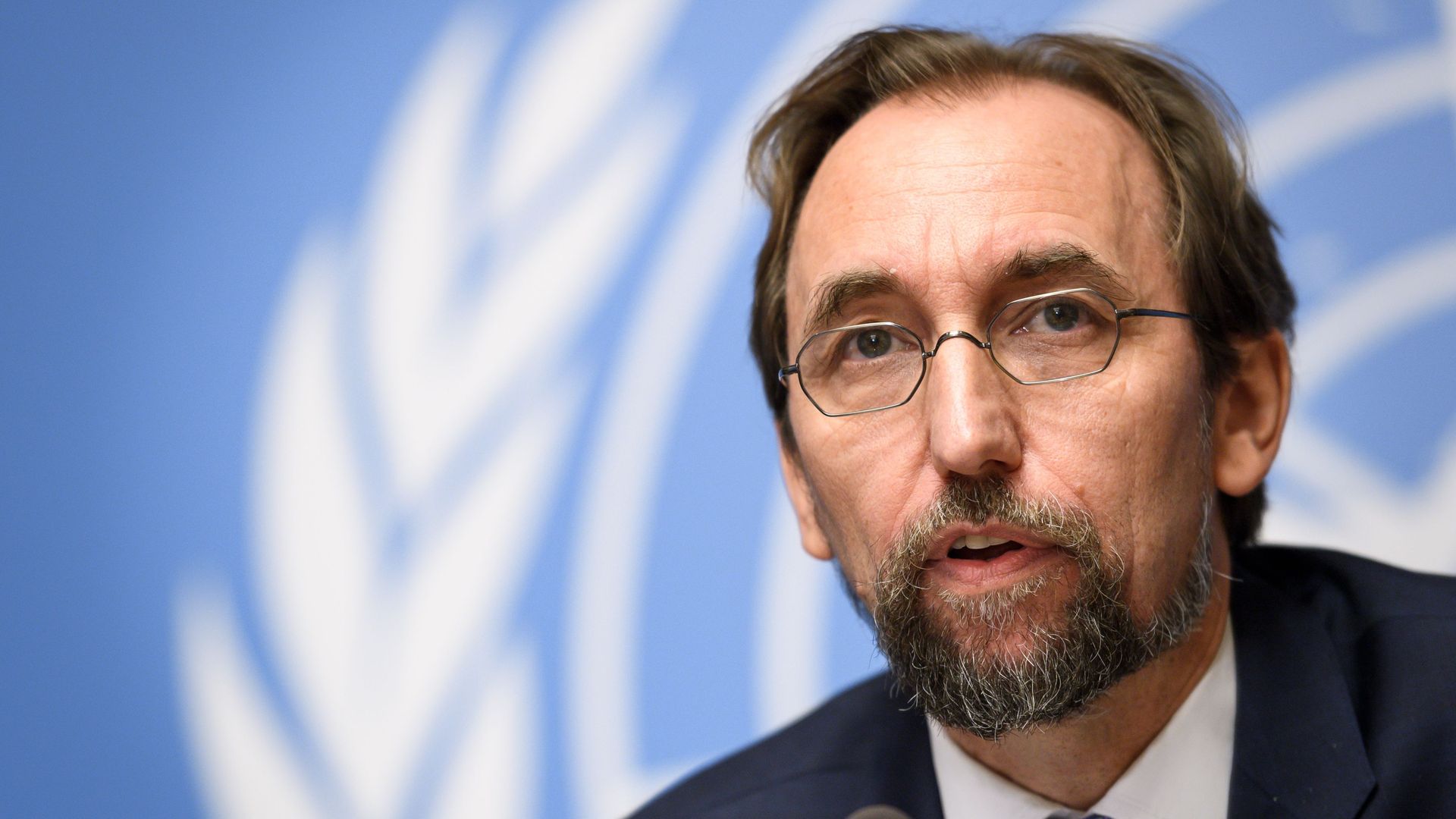 Russia used a procedural vote on Monday to prevent UN Human Rights Commissioner Zeid Ra'ad al-Hussein from presenting on human rights conditions in Syria to the UN Security Council (UNSC).
Why it matters: To date, Russia has vetoed nine resolutions aimed at intensifying pressure on Syria's Bashar al-Assad, moves that not only counter U.S. interests but undermine the international system.
Turkey's actions have driven a wedge between Turkey and the U.S., which partners with Syrian Kurds against ISIS. Russia has exacerbated the situation by allowing Turkey's jihadist proxies to enter the city of Afrin in northern Syria, where they have threatened Kurds with beheading and committed other atrocities. Since Russia has bases in Afrin and controls the air space, nothing happens in the area without its acquiescence.
What's next: Britain, France and other countries sympathetic to the Syrian people should call on the prosecutor of the International Criminal Court to investigate criminal liability on the parts of Russia, Syria and Turkey. There are ways to work around Russia's obstruction, including the Arria formula — named after Venezuelan diplomat Diego Arria — which allows a UNSC member to convene a meeting in an adjoining chamber when the Council is unwilling or unable to do so.
The bottom line: Trump refuses to criticize Vladimir Putin and ignores human rights issues. Absent U.S. moral leadership, other countries should take the lead to strengthen the international system and restore ethics in international affairs.
David L. Phillips is director of the Program on Peace-building and Rights at Columbia University and a former senior adviser to both the UN Secretariat and the U.S. Department of State.
Go deeper