Paul Grewal, the Facebook exec taking the heat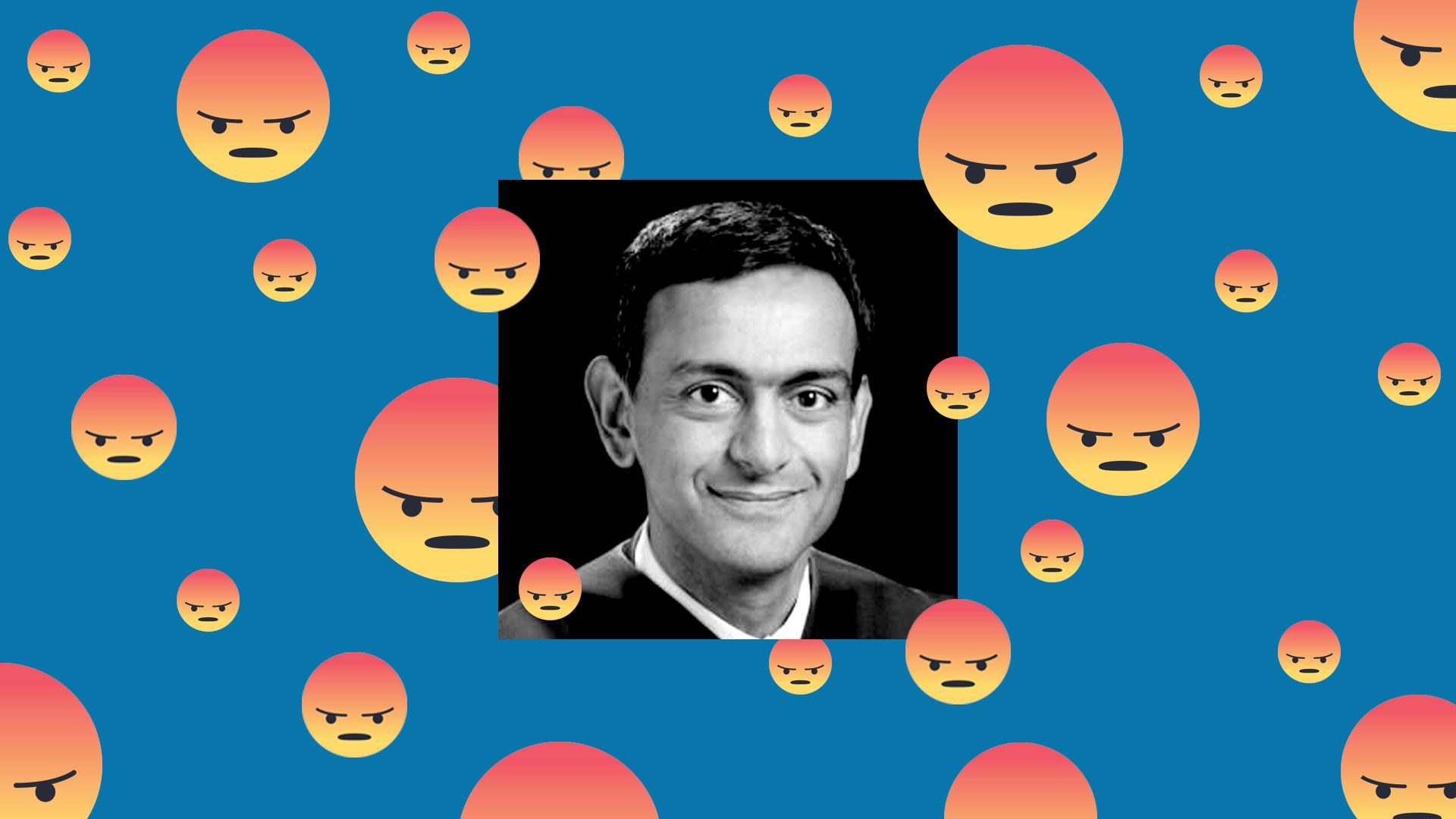 After another long day yesterday piling on the political scrutiny and user outrage — in addition to an emergency meeting for Facebook employees where CEO Mark Zuckerberg and COO Sheryl Sandberg were noticeably absent — Axios broke the news today that Zuckerberg will speak up soon.
In the interim: The Facebook executive tasked with taking all the heat on the whole Cambridge Analytica affair has been deputy general counsel Paul Grewal. It was Grewal who faced employees on Tuesday and he sent out the statement last week announcing that Cambridge Analytica had been suspended.
From 2010 to 2016, Grewal was a federal magistrate judge in Northern California, where he handled a range of matters. He left the bench to join Facebook in May 2016.
He's a past president of both the South Asian Bar of Northern California and the North American South Asian Bar Association. On Twitter, he is known for taking controversial stands, but only on sports, especially Cleveland sports.
Prior to his time on the bench as a magistrate, he worked at two law firms: Pillsbury Madison & Sutro and Day Casebeer Madrid & Batchelder. He also clerked for two federal judges — Sam H. Bell of the U.S. District Court for the Northern District of Ohio and Federal Circuit Appeals Court Judge Arthur J. Gajarsa.
Go deeper