Time Inc.'s new owner Meredith laying off more than 1200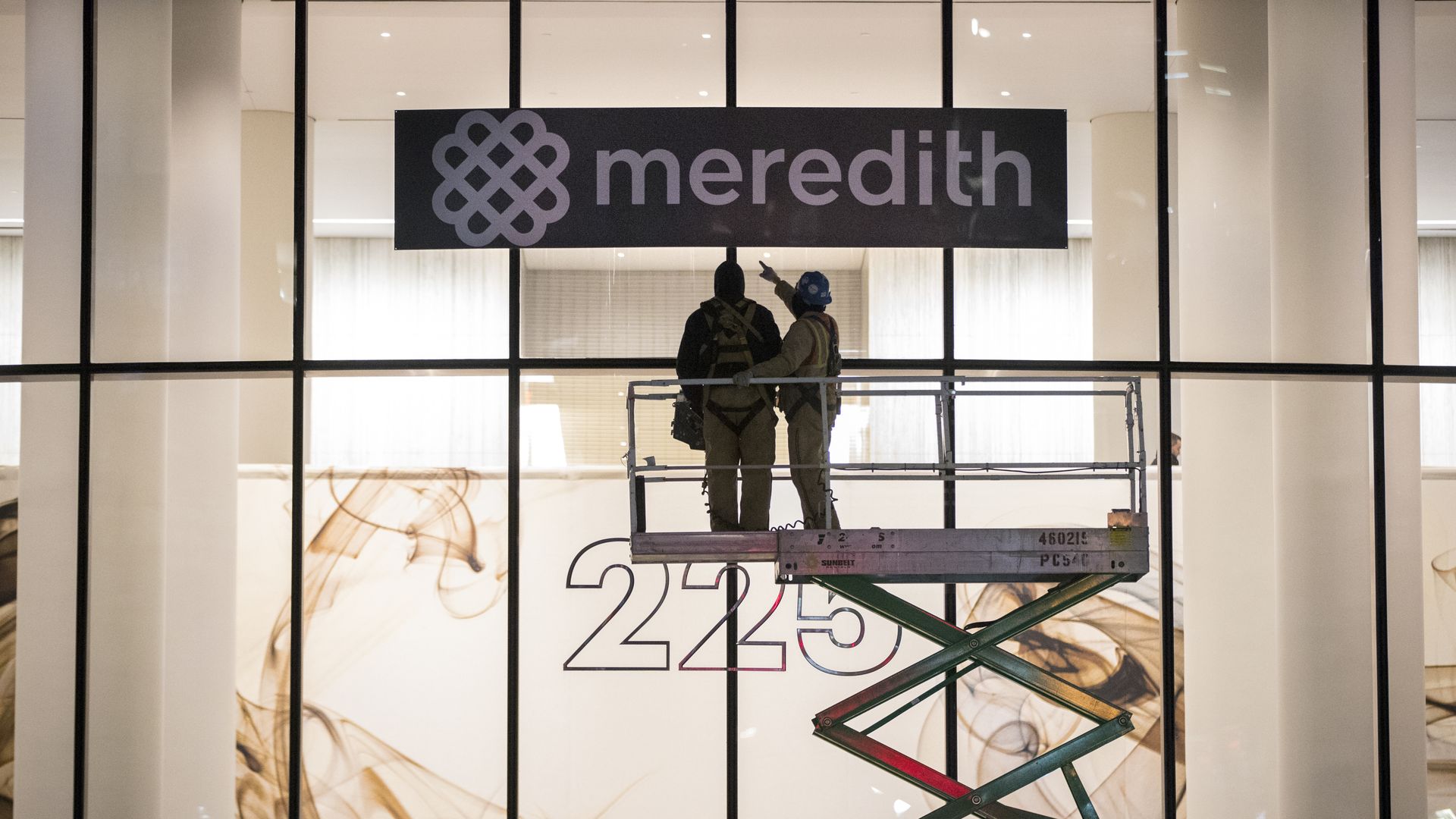 Just months after it announced the acquisition of Time Inc., Meredith Corporation, the Des Moines-based lifestyle magazine company, will lay off more than 1200 people, the company announced Wednesday.
Why it matters: With mergers of this size usually comes cost-cutting "synergies," which usually translate to layoffs. The company says positions are being eliminated in part to de-duplicate roles and to move more staff from Time Inc.'s former NYC headquarters to Meredith's Iowa headquarters, where operational costs are cheaper.
200 employees have been notified that their positions have been eliminated.
Meredith said approximately 1,000 more positions will be eliminated over the next 10 months.
Meredith has roughly 3,600 employees. Time Inc. has roughly 7,200 employees. A 1,200-person layoff means a staff reduction of roughly 11%.
The company says these layoffs don't include any possible divestitures, and executives say it plans on selling several of its high-profile properties, including Time and Fortune.
Earlier Wednesday, Axios' Dan Primack reported that Meredith CEO Tom Harty told employees that there is a lot of inbound interest, primarily from wealthy individuals, but no private equity firms, and "it won't be someone like Condé or Hearst."
Sources also told Dan Primack that Harty noted Meredith is willing to sell any of the magazines alone, but thinks it's likely that Fortune and Money would go together.
Meredith said it will soon unveil a new brand-centered sales organization and "go-to-market strategy" that fully leverages its new powerful media portfolio, including its enhanced digital reach. The company says it will outline these new initiatives during all-employee meetings beginning March 28.
Background: Meredith Corp., the Iowa-based media company, bought Time Inc. for roughly $2.8 billion last November. Roughly a quarter of the deal value ($650 million) is being financed by Koch Equity Development (KED), the investment arm of Koch Industries, run by Republican mega-donors Charles and David Koch.
Our thought bubble: Backing from the Koch brothers initially prompted questions about the editorial independence of Time Inc.'s news properties, like Time Magazine and Fortune. The announcement of the sale of some of Time Inc.'s news properties suggests that isn't a primary motivating factor.
Go deeper