1 in 5 U.S. retail shops are still at risk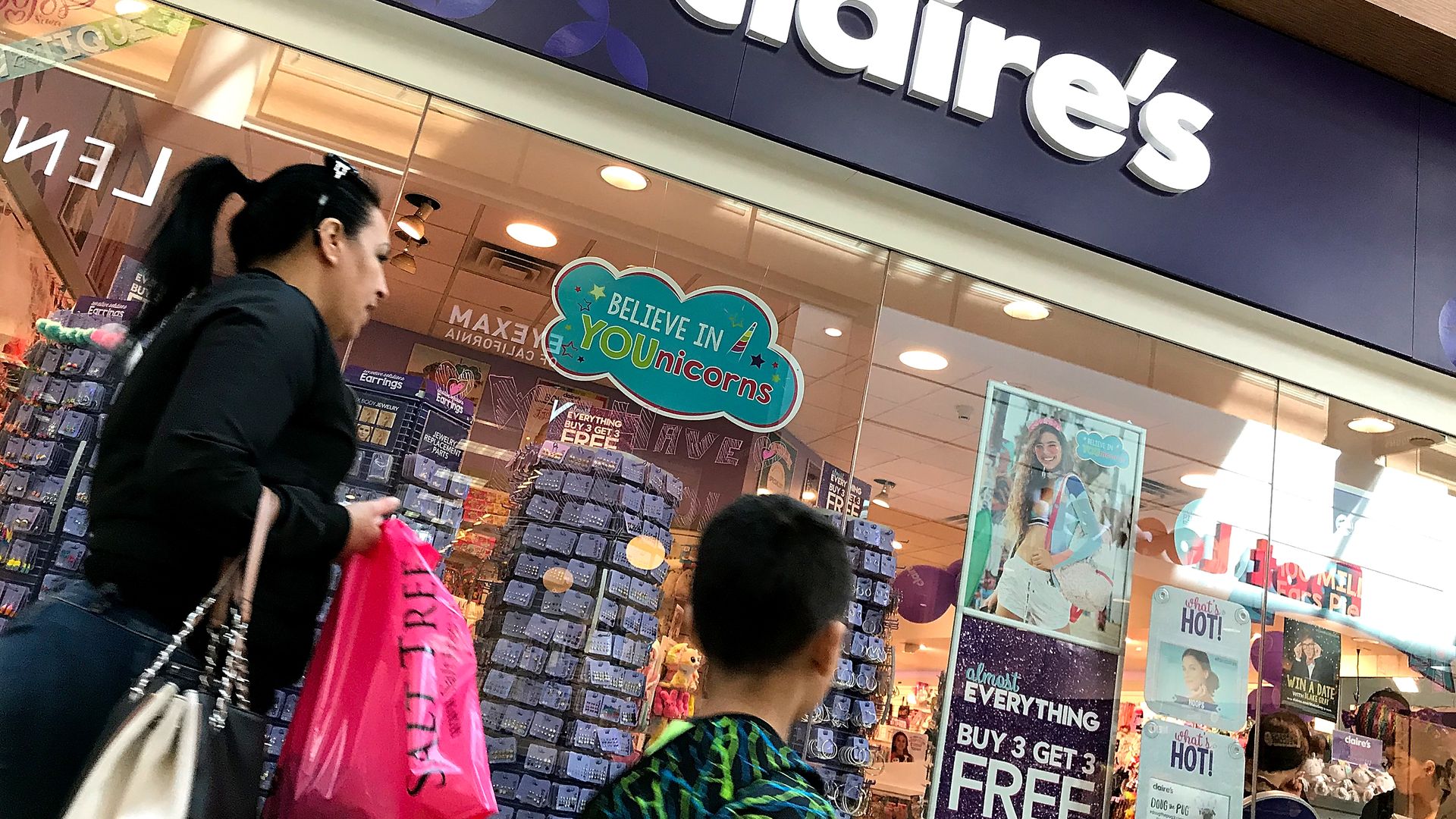 Amid a retail bloodbath last year and the first two months of 2018, the U.S. still has far too many shops, and their numbers need to shrink — 1 out of 5 need to close to reach the historical average, according to Costar, a research firm.
By the numbers: Ryan McCullough, senior real estate economist with Costar, said the U.S. has 18% too much retail space when compared with the historical average.
To return to where they should be, U.S. retailers would need to maintain current sales, but close almost 1.6 billion square feet of selling space.
"We aren't predicting that is going to happen, but it does explain why closures are so prevalent today!" McCullough said in an email exchange.
In fact, Cushman & Wakefield, the real estate brokerage firm, is forecasting that 12,000 stores will close in the U.S. this year, up 33% from the 9,000 that were shuttered in 2017.
Looking at the trend: David Berliner, a partner with BDO, tells Axios that shopping today requires fewer stores, and that may be a healthy thing for retailers. Prior to Amazonization, the formula for retail sales growth was to build more stores, he said. Now, retailers can grow using a combination of on-line and physical shopping — what the industry calls "omni-channel."
"You just need a few stores for returns and to show merchandise," Berliner said.
Go deeper