The treacherous future for terrestrial radio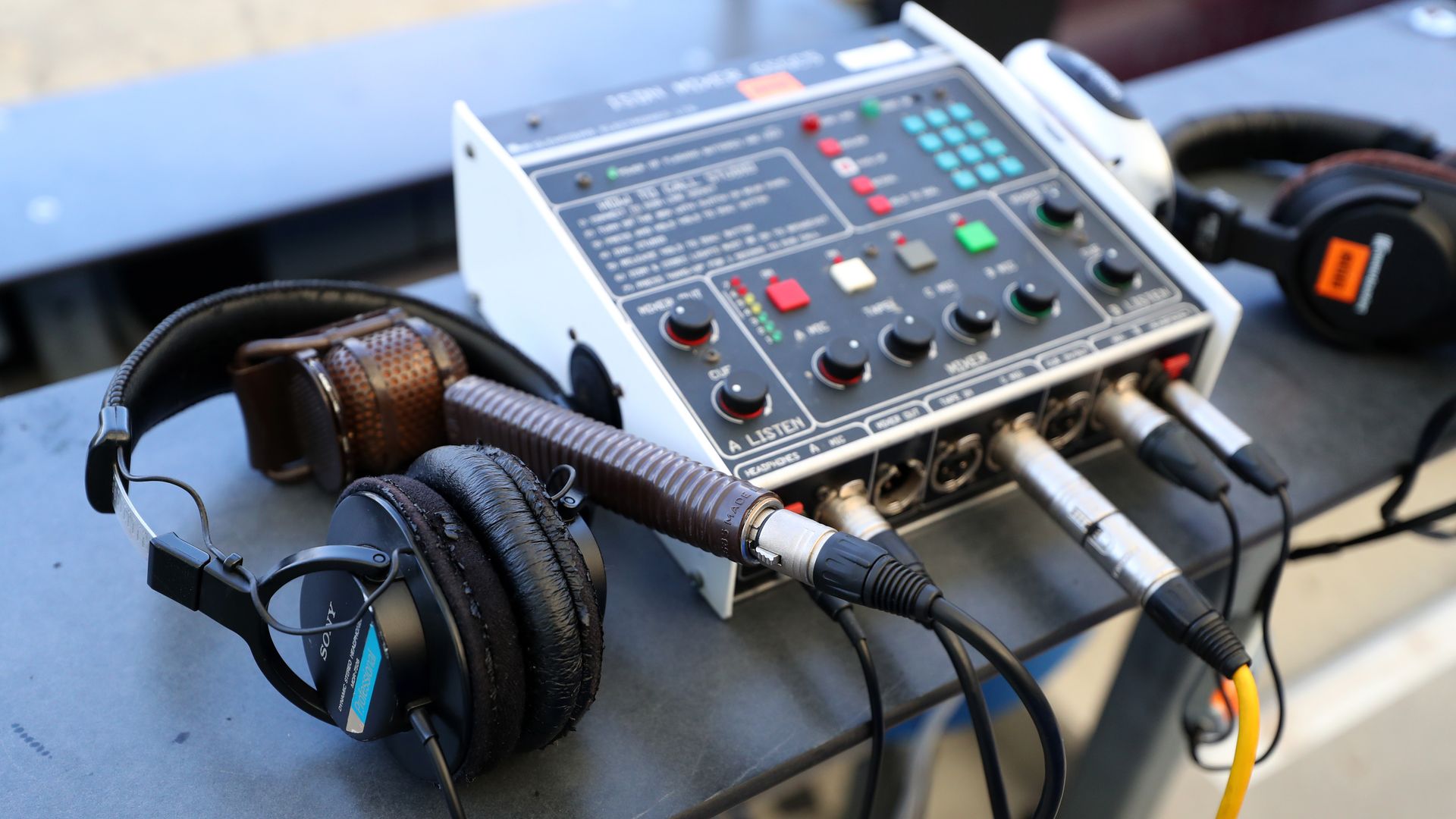 iHeart Media, the country's biggest radio broadcaster, filed for bankruptcy protection last week. The news came after the company said it expected bankruptcy within a year last April and after its greatest rival, Cumulus Media, filed in November.
Why it matters: The fates of iHeart and Cumulus raise questions about the future of terrestrial radio, which is struggling to compete with digital broadcasting and streaming services like Spotify. Although the companies' ad-driven revenue model is facing headwinds, market research indicates that consumers are still tuning into radio in robust numbers.
Warning signs
iHeart Media paid $1.4 billion in interest on its debts last year, per the New York Times. The company had been continually refinancing its debts for the past four years, Greg Plotko, a legal expert in bankruptcy, tells Axios.
"The bankruptcy [was] the culmination of iHeartMedia's years long dance with its creditors; a final phase, long expected by analysts, began last month when the company skipped a $106 million interest payment," writes the Times' Ben Sisario.
By the numbers
Consumers are still listening to radio, according to Nielsen's market research.
93% of adults over the age of 18 tune into AM/FM radio each week. The number ticks up to 95% when considering just those between the ages of 35 and 49.
Listening to radio comprises 17% of American adults' media diet. That's compared to 41% of time devoted to TV and 23% to using an app or the web on a smartphone.
Adults tune into radio 5.1 days a week on average, on par with the 5.6 days and 5.8 days a week that they watch TV and use their smartphones.
They spend an average of nearly 13 hours a week listening to AM/FM radio.
Yes, but: Teens listening to terrestrial radio has fallen about 50% over a 10-year period, Larry Miller, director of NYU Steinhardt's music business program, tells Axios. He writes in an August 2017 study, "Generation Z, which is projected to account for 40% of all consumers in the U.S. by 2020, shows little interest in traditional media, including radio, having grown up in an on-demand digital environment."
But ad revenue is flattening, per PwC's analysis...
Radio advertising revenue for terrestrial radio grew by 1.6% in 2016, and that growth is projected to slow to just 0.4% by 2021. Compare that to the 7.5% annual growth expected for satellite radio advertising in 2021.
One bright spot for terrestrial radio is online advertising, which brought in $1.35 billion in 2016 and is expected to see an annual growth rate of 8.6% by 2021.
Still, the bulk of terrestrial radio's ad dollars come from broadcast advertising, which yielded $16.3 billion in 2016, but has essentially plateaued.
The big picture
The future of terrestrial radio is grim because it has failed to engage the newest generation of consumers, Miller says. Even the older, more engaged consumers of radio could slip away as automobile dashboards add options for on-demand, voice-activated content in addition to linear AM/FM radio.
One solution for terrestrial radio companies to save themselves is to take their content and put it on the platforms that users are now getting their media from, says Miller.
"Don't do a podcast of your 4-hour morning show. No one cares ... Instead, use your talent and your ability to build local content ... [Y]oung people are increasingly listening to podcasts that were built for them," he says.
Go deeper