Why Trump added a streetfighter to his legal team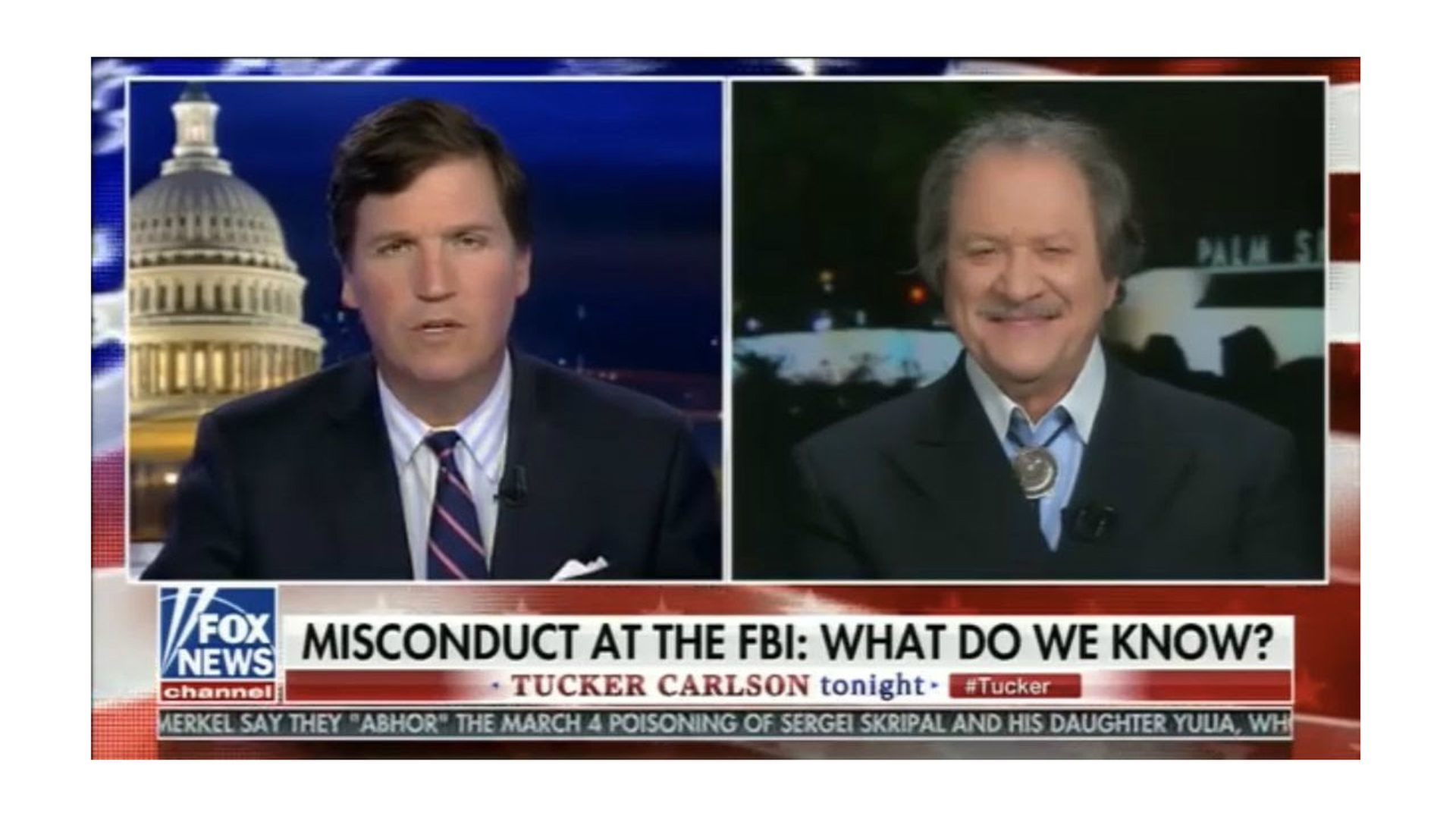 A new addition to President Trump's legal team — Joe diGenova, a former U.S. attorney who is well-known in Washington and has argued for the president on Fox News — reflects three White House realities.
The state of play: (1) The White House is digging in for a fight that looks to be longer and messier than officials had expected. (2) This is another example of the president responding to televised cues. Trump has spent most of his adult life in litigation, and obsesses about legal positioning in the same way that he is consumed by his press coverage. (3) It's another pugilistic voice at the table, and suggests that this weekend's attacks on Mueller won't be the last.
David Ignatius, on "Morning Joe," said this shows Trump is moving toward more of a "scrappy ... cable news style defense."
The intrigue: In private conversations, the president has recently exhibited less confidence in his team.
The WashPost says diGenova's "hiring caught many of [the president's] advisers by surprise, prompting fears that Trump is preparing for bigger changes to his legal team — including possible departures — as he goes on the offensive."
If you read only 1 thing ... The Post adds: "Trump is not consulting with top advisers, including Chief of Staff John F. Kelly and chief White House lawyer Donald McGahn, on his Russia legal choices or his comments about the probe."
"He is instead watching television and calling friends."
A source close to the president who has direct knowledge of his thinking told Axios last night that Ty Cobb, the member of the team who's actually on the White House staff, is "100 percent secure" in his job.
DiGenova, whose hiring was first reported by the N.Y. Times, has maintained a high Washington profile for decades:
The WashPost calls him "a longtime antagonist of Bill and Hillary Clinton."
DiGenova was named independent counsel in December 1992 in a scandal surrounding the search of passport files of then-candidate Bill Clinton by George H.W. Bush administration officials. After three years, diGenova ruled it "stupid" but not illegal.
As U.S. attorney in D.C., he pursued corruption in Mayor Marion Barry's administration.
Confirming the hire, Jay Sekulow, another member of Trump's team, told Axios: "Joe is an experienced Prosecutor and defense counsel. In addition he has served as a Independent Counsel and a Special Counsel. His experience and expertise is a great addition to our team."
The N.Y. Times said diGenova "has pushed the theory on television that the F.B.I. and Justice Department framed Mr. Trump," and "will serve as an outspoken player for the president."
The Times reported that diGenova "has endorsed the notion that a secretive group of F.B.I. agents concocted the Russia investigation as a way to keep Mr. Trump from becoming president."
DiGenova told Tucker Carlson on Fox News in January: "[T]here was a brazen plot to illegally exonerate Hillary Clinton and, if she didn't win the election, to then frame Donald Trump with a falsely created crime. ... Make no mistake about it, a group of FBI and DOJ people were trying to frame Donald Trump [for] a falsely created crime."
The Times points out: "Little evidence has emerged to support that theory."
Fun fact: DiGenova's father was an opera singer and professional singer. His son has an operatic voice and is a frequent "ringer" at the Gridiron Club's annual dinner, playing prominent politicians as part of the journalists' spoofs and skits.
Go deeper