Cambridge Analytica: We ran all of Trump's digital campaign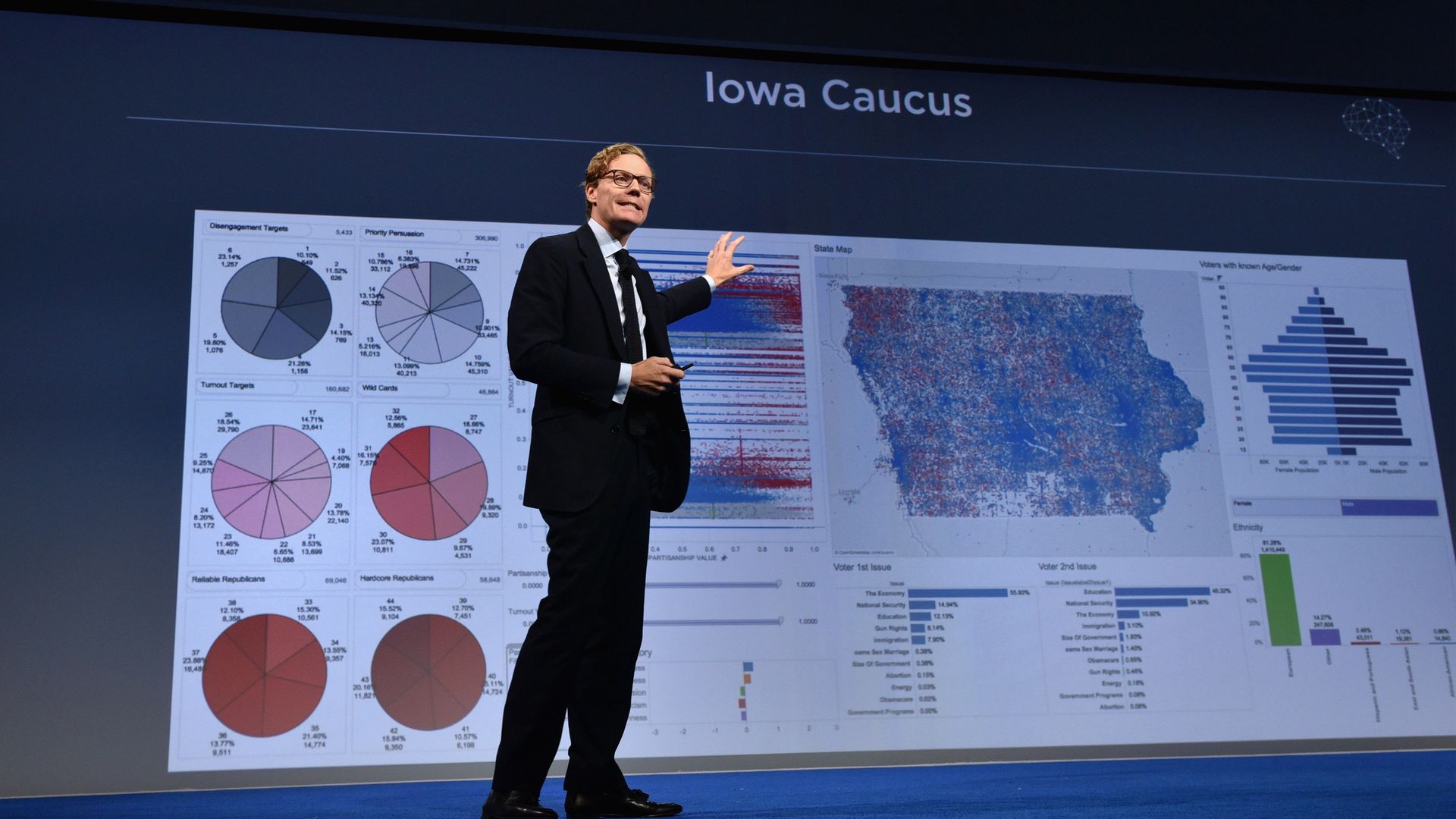 Suspended Cambridge Analytica (CA) CEO Alexander Nix said his firm "ran all the digital campaign" for President Donald Trump and played a crucial role in Trump winning the electoral college by a margin of 40,000 votes in three states, reports the UK's Channel 4 News. While being secretly recorded by an undercover reporter, Nix and other CA executives discussed how they acted as a conduit between the Trump campaign and outside super PACs — which is illegal under U.S. election law.
Highlights from the Channel 4 report:
CA executive Mark Turnbull discussed how the firm spearheaded a "Defeat Crooked Hillary" ad campaign, which was funded by the Make America Number 1 super-PAC and watched more than 30 million times.
Turnbull also described how the company fed negative opposition material to proxy organizations: "Sometimes you can use proxy organizations who are already there. You feed them. They are civil society organizations.. Charities or activist groups, and we use them – feed them the material and they do the work…"
Nix said the firm uses a secret self-destructing email system that leaves no trace: "No-one knows we have it, and secondly we set our… emails with a self-destruct timer… So you send them and after they've been read, two hours later, they disappear. There's no evidence, there's no paper trail, there's nothing."
Speaking about his appearance in front of Congress, Nix said, "They're politicians, they're not technical. They don't understand how it works...They don't understand because the candidate never, is never involved. He's told what to do by the campaign team."

When asked, "So the candidate is the puppet?" by the undercover reporter, Nix replied, "Always."
Go deeper