U.K. and E.U. agree to Brexit transition terms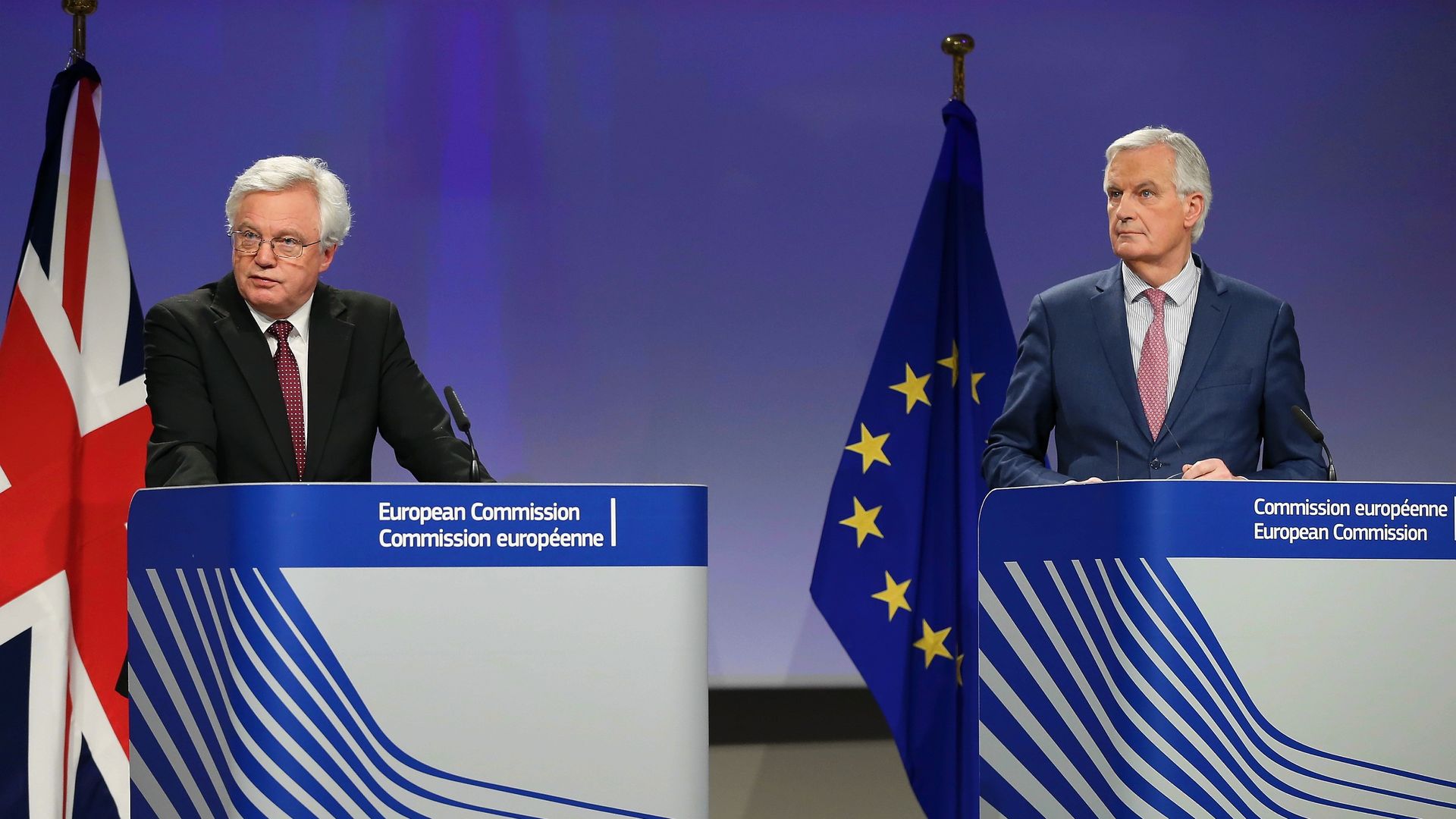 Negotiators for the United Kingdom and European Union have reached a deal on key terms for the Brexit transition period, which will run from March 29, 2019, the official date of Brexit, through December 31, 2020, per The Guardian. The agreement saw the U.K. make some notable concessions on contentious issues.
The details:
The U.K. will remain a part of the E.U.'s single market and customs union throughout the transition but lose any decision-making capability for the bodies. It can also sign trade deals to go into effect in 2021.
The agreement contains a "backstop" that would put a hard border in the Irish Sea and leave Northern Ireland under E.U. regulatory control if no other solution can be reached.
The status of E.U. citizens who move to the U.K. during the transition won't change, despite Prime Minister Theresa May's wish to limit those rights after Brexit.
Go deeper