Uber pauses self-driving car tests after pedestrian killed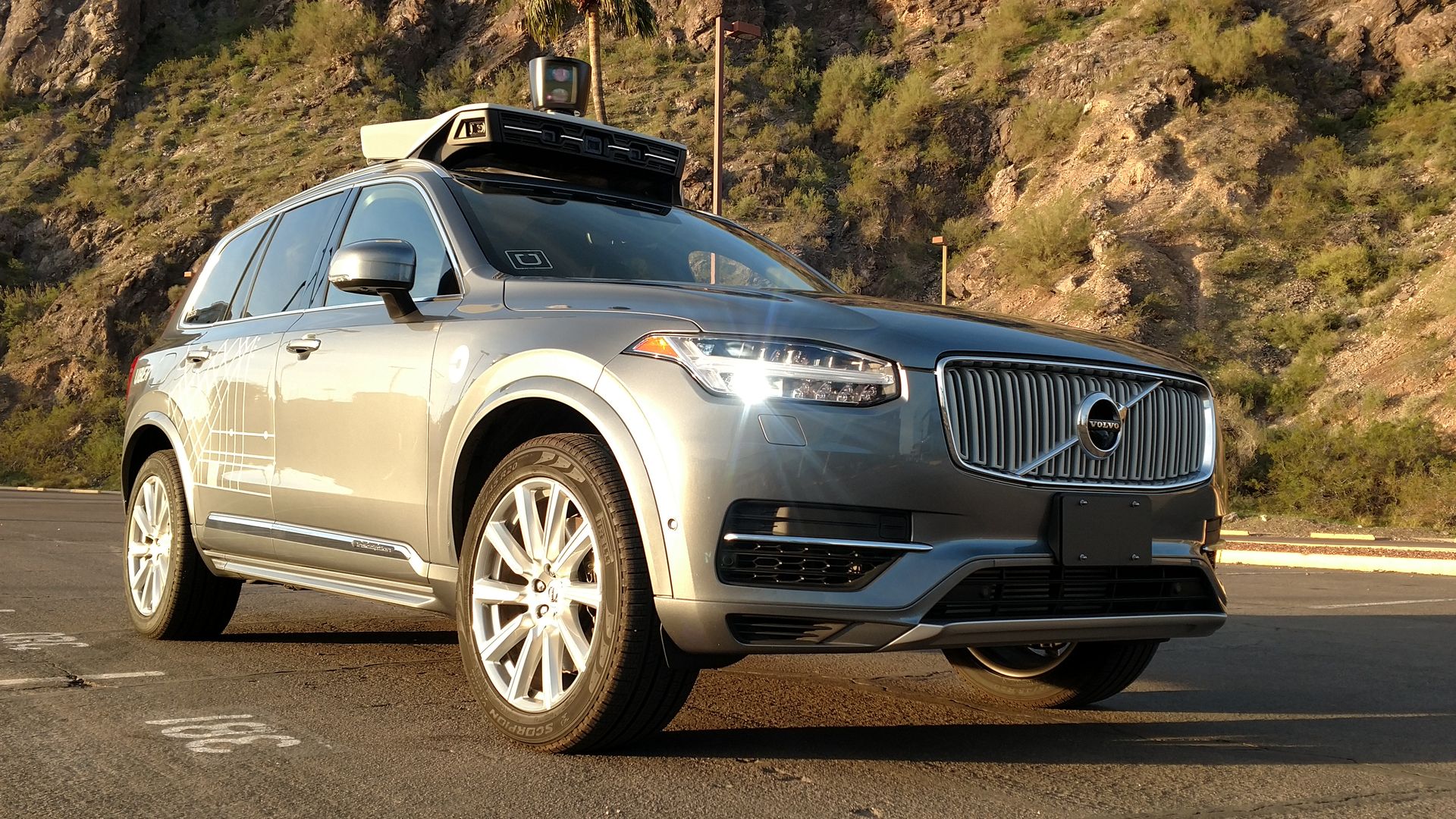 A pedestrian was struck and killed by a self-driving Uber in Tempe, Arizona, early Monday morning, according to ABC15. Tempe police said that the vehicle was in autonomous mode, though a safety driver was behind the wheel at the time of the crash.
Why it matters: The New York Times notes that this could be the first pedestrian ever killed by a self-driving vehicle. Uber says it's closely following its incident response process, though it declined to share more details about what that entails. The company has also paused its self-driving cars in all locations (Pittsburgh, Tempe, San Francisco and Toronto).
"Our hearts go out to the victim's family. We are fully cooperating with local authorities in their investigation of this incident."
—
Uber spokesperson
Background: A key question as police continue to investigate the crash is why the safety driver was unable or failed to intervene.
An Axios analysis of California DMV accident reports last year showed that humans cause most accidents that involve a self-driving car.
According to NHTSA data, which was collected from all 50 states and the District of Columbia, 37,461 lives were lost on U.S. roads in 2016, an increase of 5.6 percent from calendar year 2015.
Update: The National Transportation Safety Board is sending a team to Arizona to investigate the crash. The investigation will address the vehicle's interaction with the environment, other vehicles and vulnerable road users such as pedestrians and bicyclists, NTSB said in a press release.
Go deeper