How Trump plans "to keep the damn drugs out"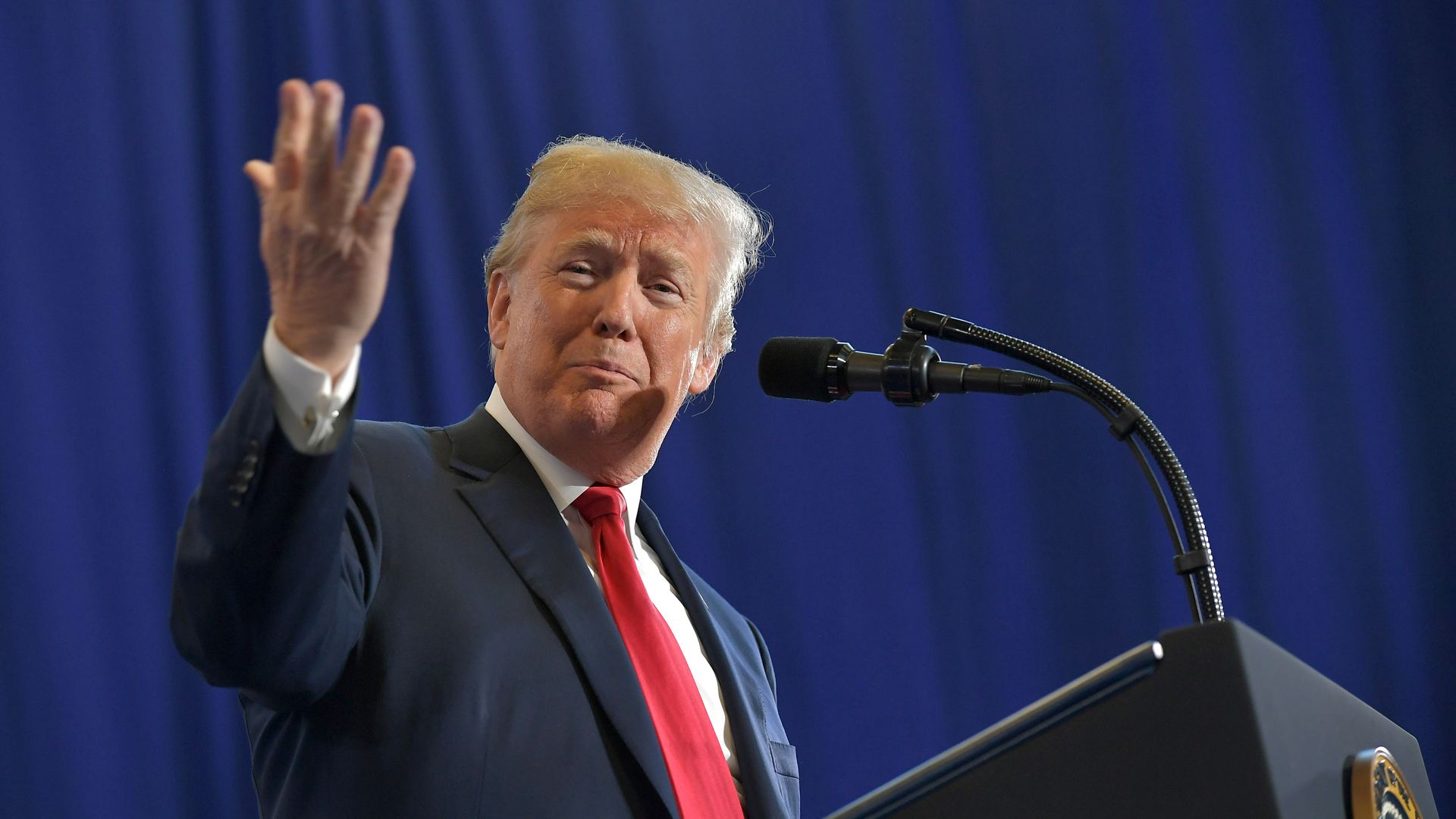 In a speech in New Hampshire addressing the opioid crisis, President Trump said that the Department of Justice needs to be tough toward drug dealers and "that toughness includes the death penalty." He went on to praise other countries who execute drug dealers, saying "they don't play games."
Why it matters: Trump said he's not only addressing the opioid crisis, but "the general drug crisis." Trump said "unless you have really bad penalties, led by the death penalty...we won't get anywhere."
Other notables:
Sanctuary cities: Trump said "ending sanctuary cities is crucial to stopping the drug addiction crisis," saying that they release criminals, drug dealers and gang members. He called on Congress, again, to defund sanctuary cities.
"I love tough guys. We need tough guys."
DACA: He went on a tangent, claiming Democrats "don't care" about DACA and are trying to tie it to the wall.
The wall: "Eventually the Democrats will agree with us to build the wall and to keep the damn drugs out."
Overdose reversal drugs: He said the administration will work to ensure first responders have access to overdose reversal drugs.
Right to try: He called for Congress to approve the "right to try" program, which allows the use of experimental, not yet approved drugs on terminally ill patients.
Penalizing drug manufacturers: Trump said DOJ will be looking at bringing law suits against drug manufacturers.
Go deeper