U.S. trade groups urge Trump to back off tariffs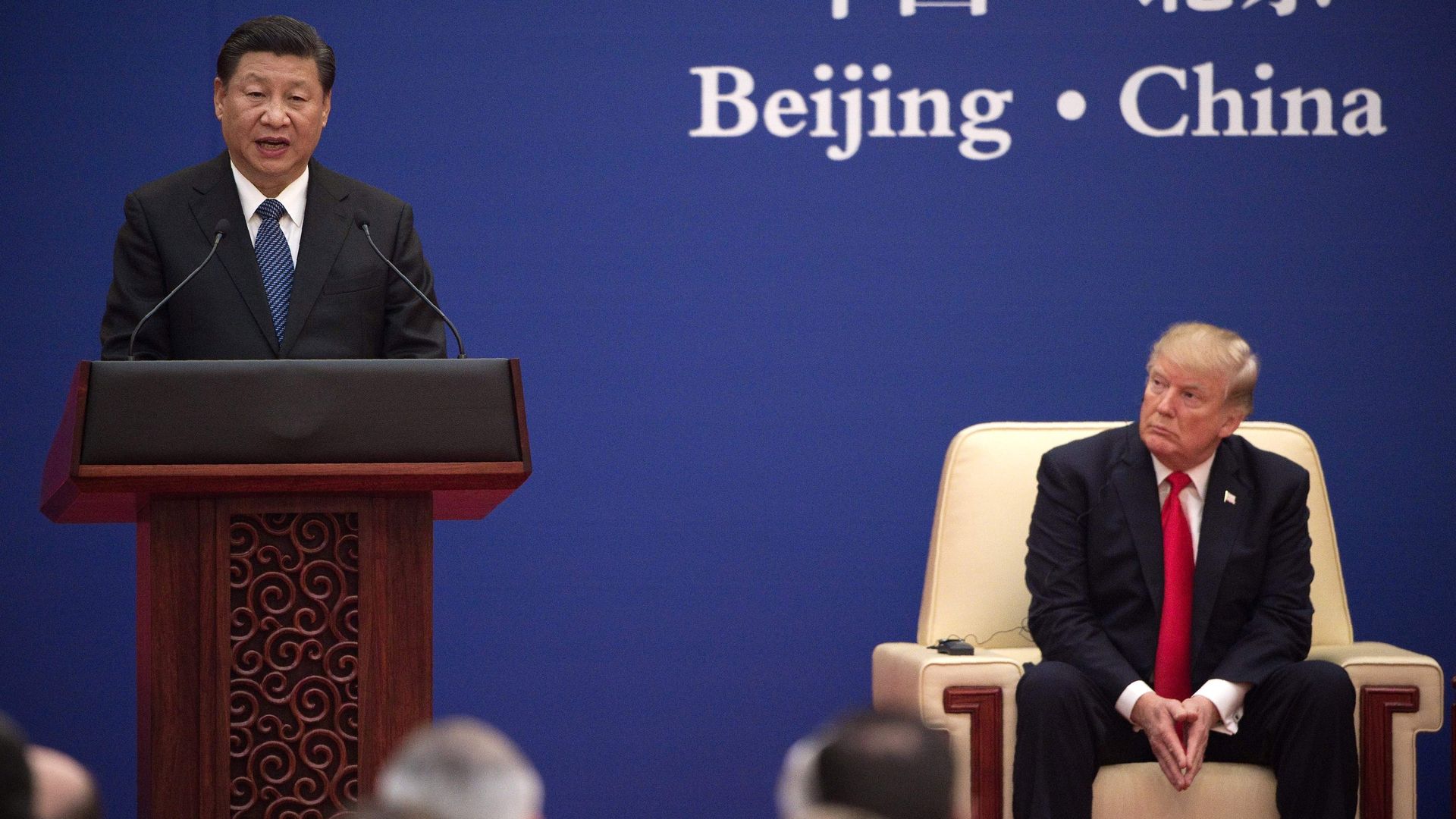 Forty-five trade associations representing some of the country's largest companies are urging President Trump to freeze his plan to impose another round of steep tariffs on China after his recent actions on imported steel and aluminum.
Why it matters: Their Sunday letter to Trump signals a growing rift between the Trump administration and the business community on international trade. Trump's recent tariffs plan drew rebukes from mainstream Republicans, industry leaders, and foreign leaders.
The details: The groups warned that tariffs would "only split U.S. from its allies" and "trigger a chain reaction of negative consequences for the U.S. economy, provoking retaliation; stifling U.S. agriculture, goods, and services exports; and raising costs for businesses and consumers." Instead, they advocate that the Trump administration engage like-minded partners who have "common concerns" about China's "unfair" trade and investment policies.
The backdrop: Politico first reported last week that Trump's team presented him with a tariffs plan targeting the equivalent of $30 billion a year in Chinese imports. As Axios' Jonathan Swan reported in today's Sneak Peek, the administration's current tentative plan will potentially put tariffs on hundreds of Chinese products by the end of this month.
Go deeper: Trump's trade plan that would blow up the WTO.
Go deeper