Hope Hicks' year in Trump's Washington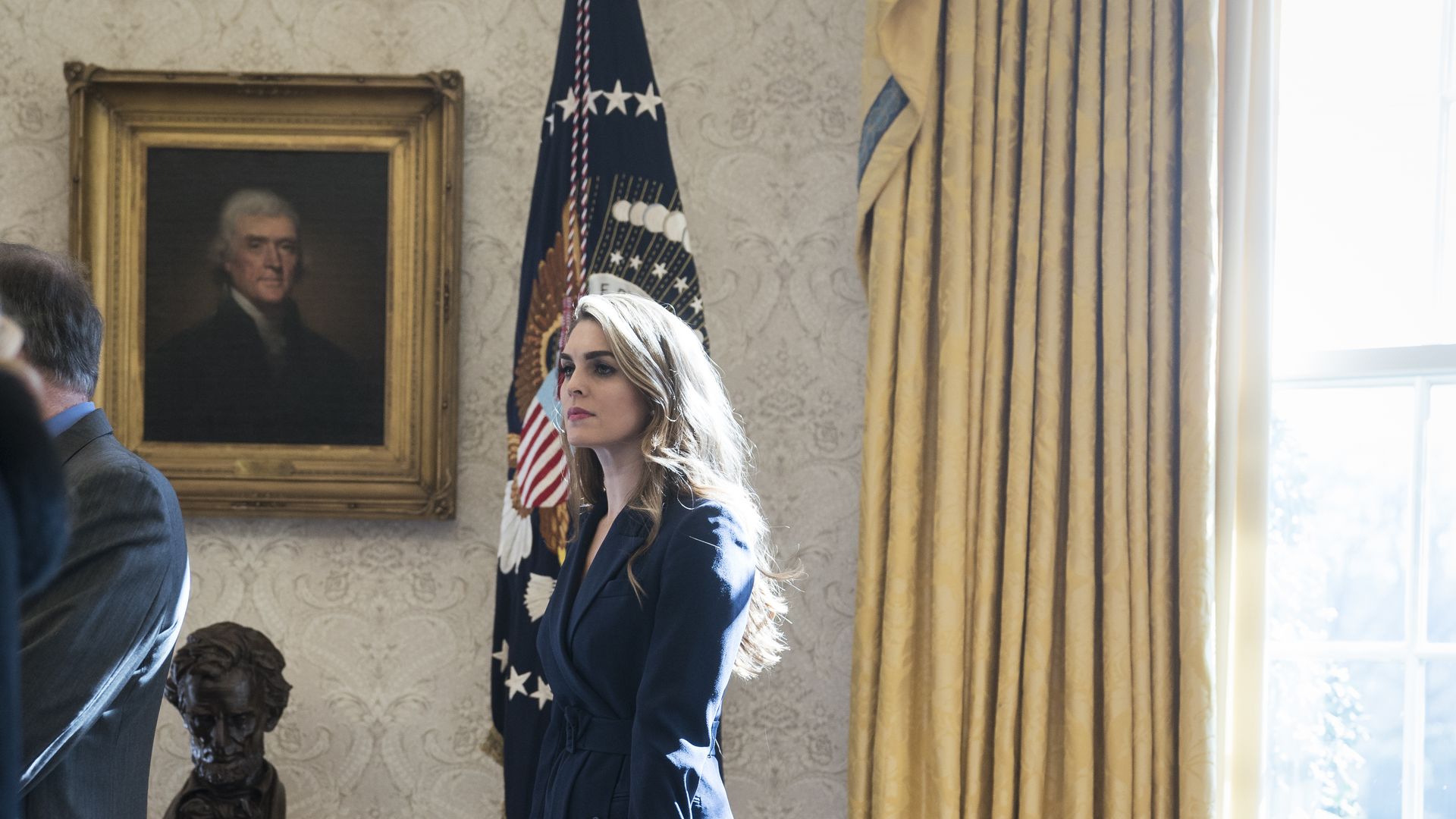 In a colorful deep dive into life in the West Wing, New York Magazine's Olivia Nuzzi profiled Hope Hicks and what she has learned in Washington. One key detail:
"A second source who meets regularly with the president told me that Hicks acted almost as an embodiment of the faculties the Trump lacked — like memory. 'He'll be talking, and then right in the middle he'll be like, 'Hope, what was that … thing?' When the name of a senator or congressman or journalist came up, Trump would prompt Hicks to provide a history of their interactions, asking, 'Do we like him?' And she f---ing remembers!'"
— Olivia Nuzzi on Hicks' role in the Trump White House
More on Hicks...
In a notebook, Hicks had "written two lists in the same bubbly print that had recently been photographed on a note card in Trump's hand, reminding him to tell survivors of a school shooting, among other things, "I hear you." One list contained reasons to resign as White House communications director immediately; the other, reasons to wait to resign. Not resigning at all wasn't a consideration."
"Before she could finish resigning, Trump interrupted her. He told her that he cared about her happiness, that he understood her decision, and he would help her do anything she wanted to do in her life ... Then the president added something else: 'I'm sorry for everything you've been through.'"
Go deeper