Cambridge Analytica responds to Channel 4, claims they were entrapped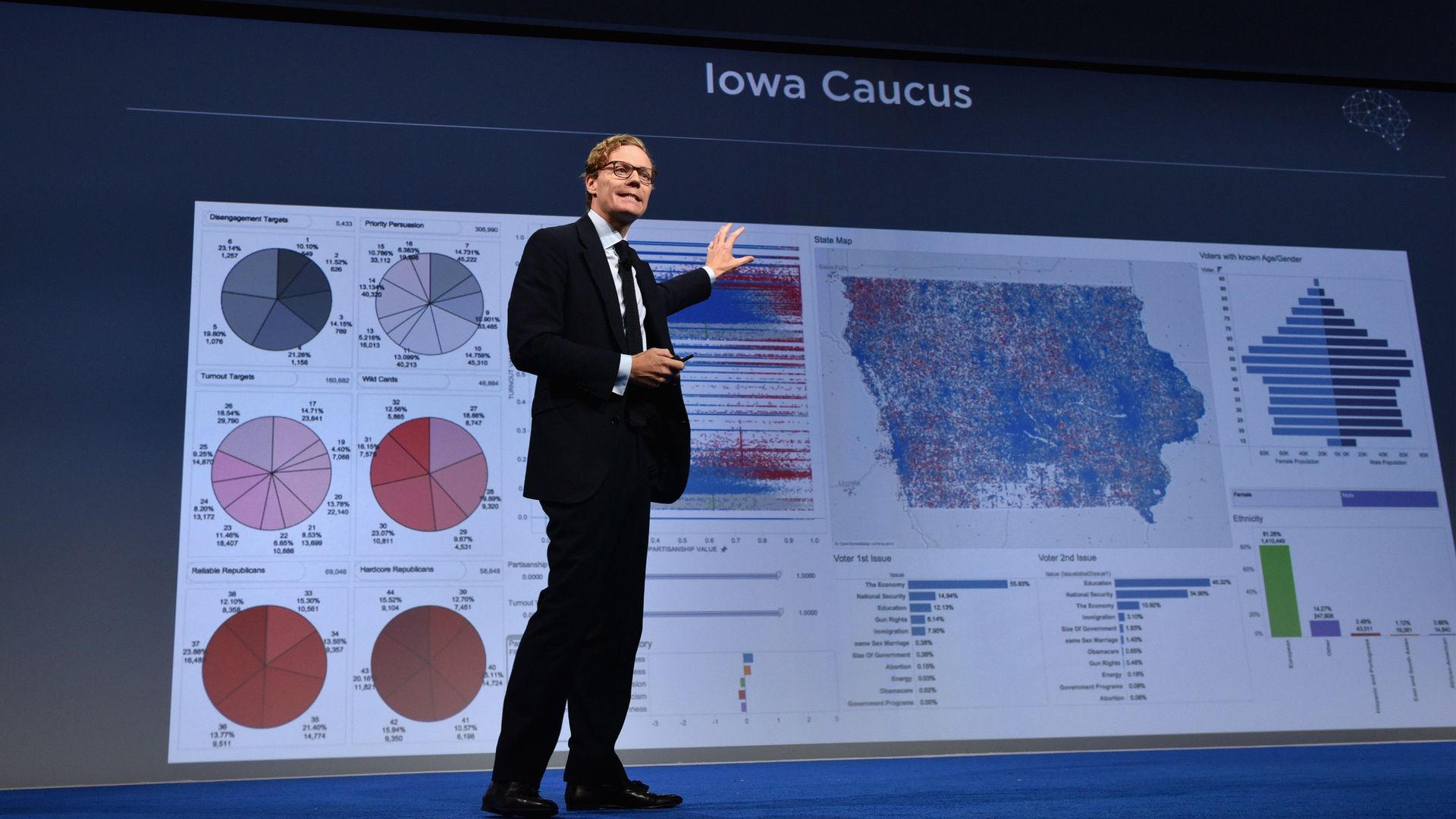 Cambridge Analytica has issued a statement claiming that Channel 4's undercover report on the firm's shady campaign tactics was "edited and scripted to grossly misrepresent" the nature of the recorded conversations.
CEO Alexander Nix stated that he misjudged the situation and that he "deeply regrets his role in the meeting," but that "Cambridge Analytica does not condone or engage in entrapment, bribes or so-called 'honeytraps', and nor does it use untrue material for any purpose."
"The Channel 4 News report contained conversations between Cambridge Analytica senior executives and an undercover reporter posing as a Sri Lankan businessman. The report is edited and scripted to grossly misrepresent the nature of those conversations and how the company conducts its business.
Cambridge Analytica held a series of meetings with the undercover reporter to discuss philanthropic, infrastructure and political projects in Sri Lanka. While outlining the company's services as a data-driven communications and marketing agency, a senior Cambridge Analytica executive clearly set out the principles which govern its work and said the following to the undercover reporter:
"We're not in the business of fake news, we're not in the business of lying, making stuff up, and we're not in the business of entrapment… There are companies that do this but to me that crosses a line."
Despite this clear statement, the undercover reporter later attempted to entrap Cambridge Analytica executives by initiating a conversation about unethical practices. After several meetings discussing ostensibly legitimate projects, the reporter unexpectedly and suddenly turned the conversation towards practices such as corruption and the entrapment of political figures.
Assessing the legality and reputational risks associated with new projects is critical for us, and we routinely undertake conversations with prospective clients to try to tease out any unethical or illegal intentions. The two Cambridge Analytica executives at the meeting humoured these questions and actively encouraged the prospective client to disclose his intentions. They left with grave concerns and did not meet with him again.
We use meetings like this to make an informed decision about those whom we should or shouldn't engage with, in line with the guidance laid out by Section 9 of the UK Bribery Act 2010. The company's practice is for staff to gently de-escalate the conversation before removing themselves from the situation.
However CEO Alexander Nix acknowledges that on this occasion he misjudged the situation:
"In playing along with this line of conversation, and partly to spare our 'client' from embarrassment, we entertained a series of ludicrous hypothetical scenarios. I am aware how this looks, but it is simply not the case. I must emphatically state that Cambridge Analytica does not condone or engage in entrapment, bribes or so-called 'honeytraps', and nor does it use untrue material for any purpose.
"I deeply regret my role in the meeting and I have already apologised to staff. I should have recognised where the prospective client was taking our conversations and ended the relationship sooner."
Cambridge Analytica is a high-profile company. While we work for clients from all sides of the political mainstream across many countries, some do not want it known that they are using a professional political consultancy. We understand this, and allow our clients to work with us discreetly. This is not unusual in the industry.
Like any marketing agency, Cambridge Analytica uses social media platforms for placing paid advertisements and organic content. Influencer marketing and building grassroots networks on social media are both common activities for a modern political campaign."
Go deeper