Trump administration ends decade-long economic dialogue with China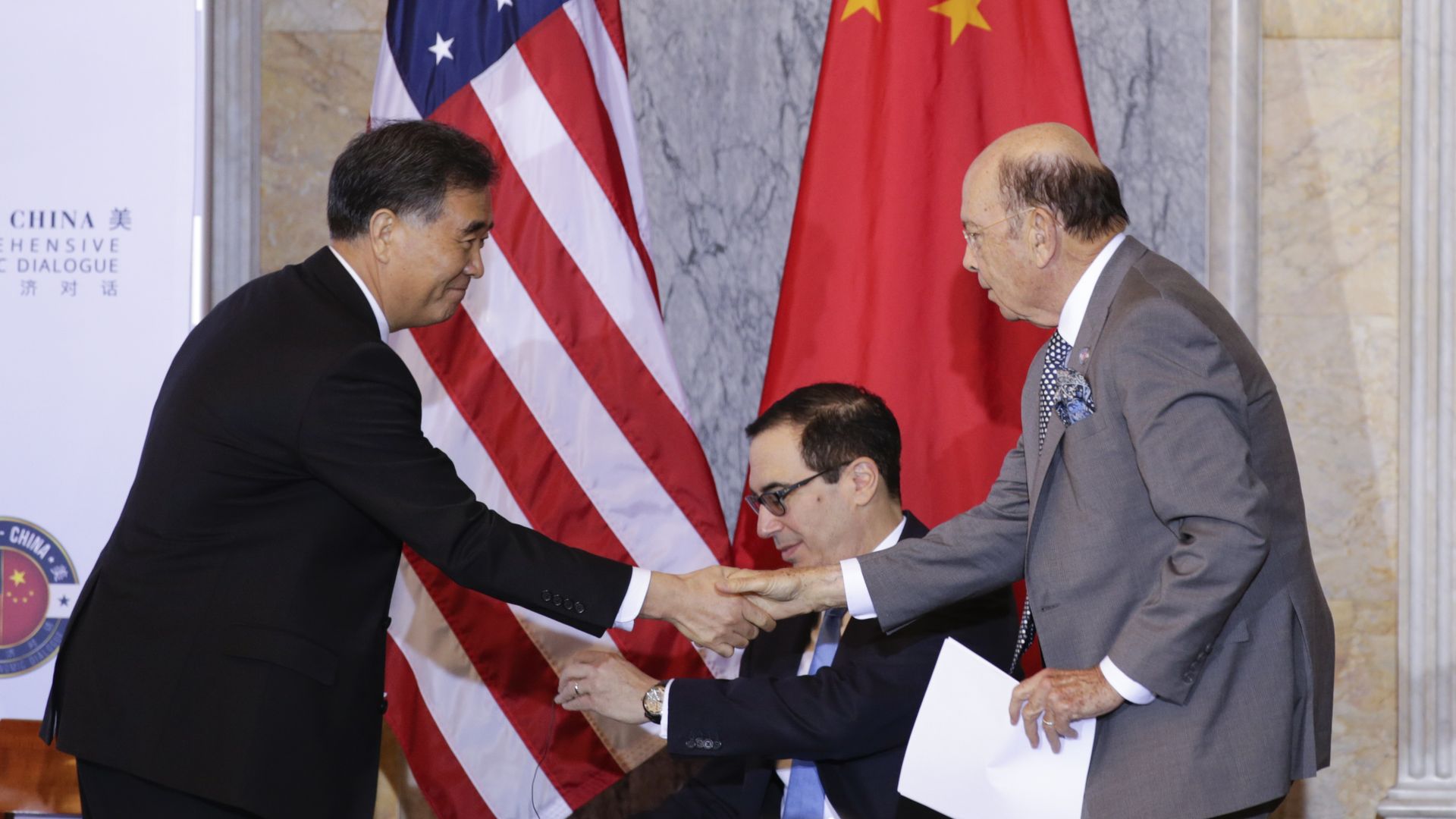 The Treasury Department is ending a 10-year-old line of formal economic communication with China — the U.S.-China Comprehensive Economic Dialogue — because the Trump administration is "disappointed" with perceived unfair trade practices by China, per Bloomberg. Treasury Sec. Steven Mnuchin will still continue to engage in private, informal talks with high-ranking Chinese officials.
"Above all, their markets are not reciprocal in the sense that there's not an ability for other countries to work in China the way that China works in elsewhere."
— David Malpass, Treasury's undersecretary for international affairs, to Bloomberg TV
The backdrop: President Trump is making moves against Chinese economic influence on several fronts. He reportedly wants to curtail Chinese investment in U.S. companies and hit the country with another round of steep tariffs, after his recent actions on steel and aluminum.
Go deeper