Exit polls: Putin wins fourth presidential term in landslide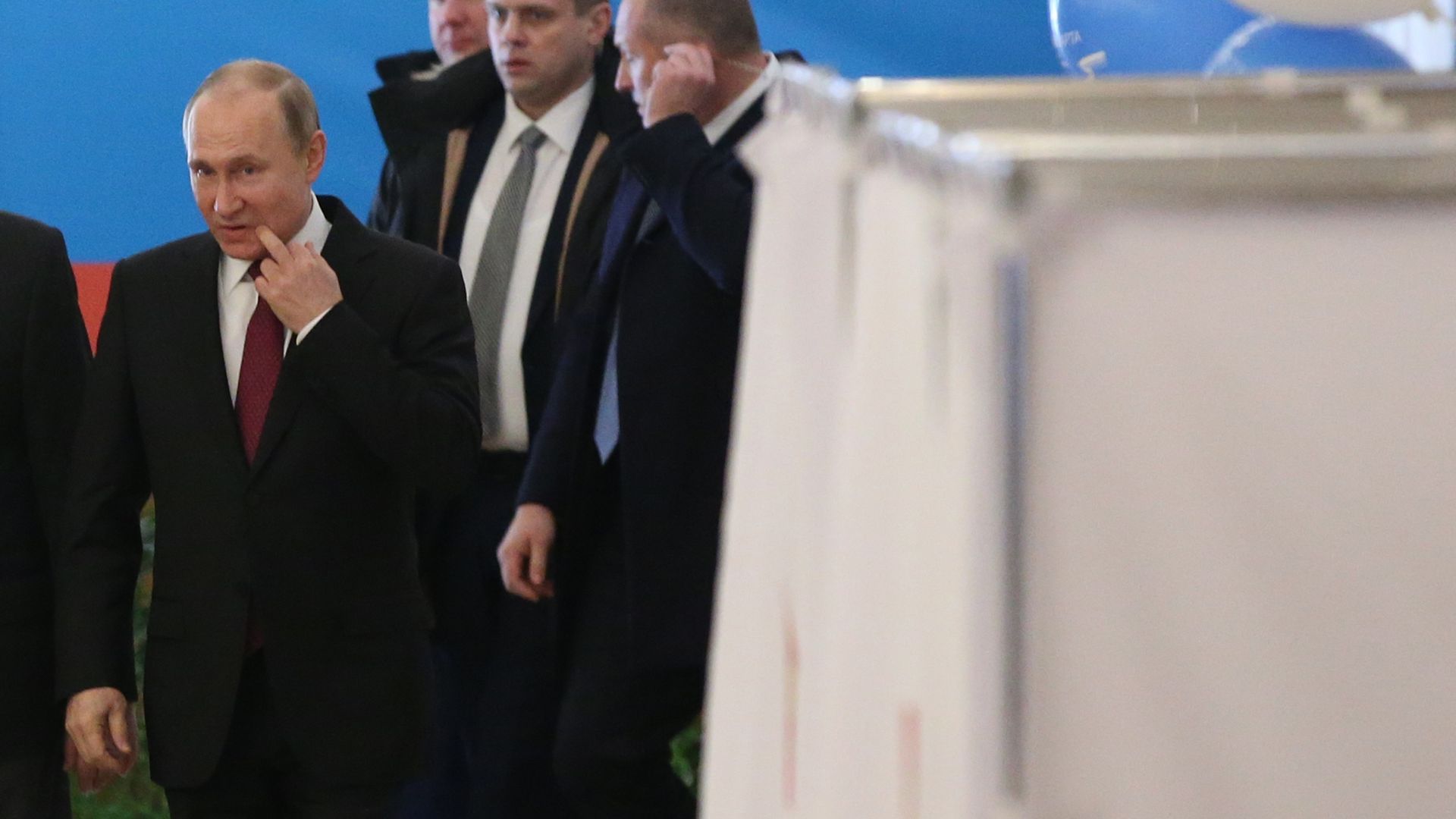 Early results indicate that Russian President Vladimir Putin has coasted to a fourth term in office. Exit polls showed Putin picking up 73.6% of the vote in an expected landslide, granting him another six years in power, reports the AP.
The controversy: Incidents of ballot stuffing were reported at voting stations across Russia, and the country's Central Election Commission said it was "immediately reacting" to all such claims. And prominent opposition leader Alexei Navalny, who was barred from running because of a criminal conviction handed down by Putin's government, had urged his supporters to boycott today's vote because the seven contenders running against Putin had refused to voice concerns about electoral manipulation.
Go deeper