The high stakes for AT&T's courtroom showdown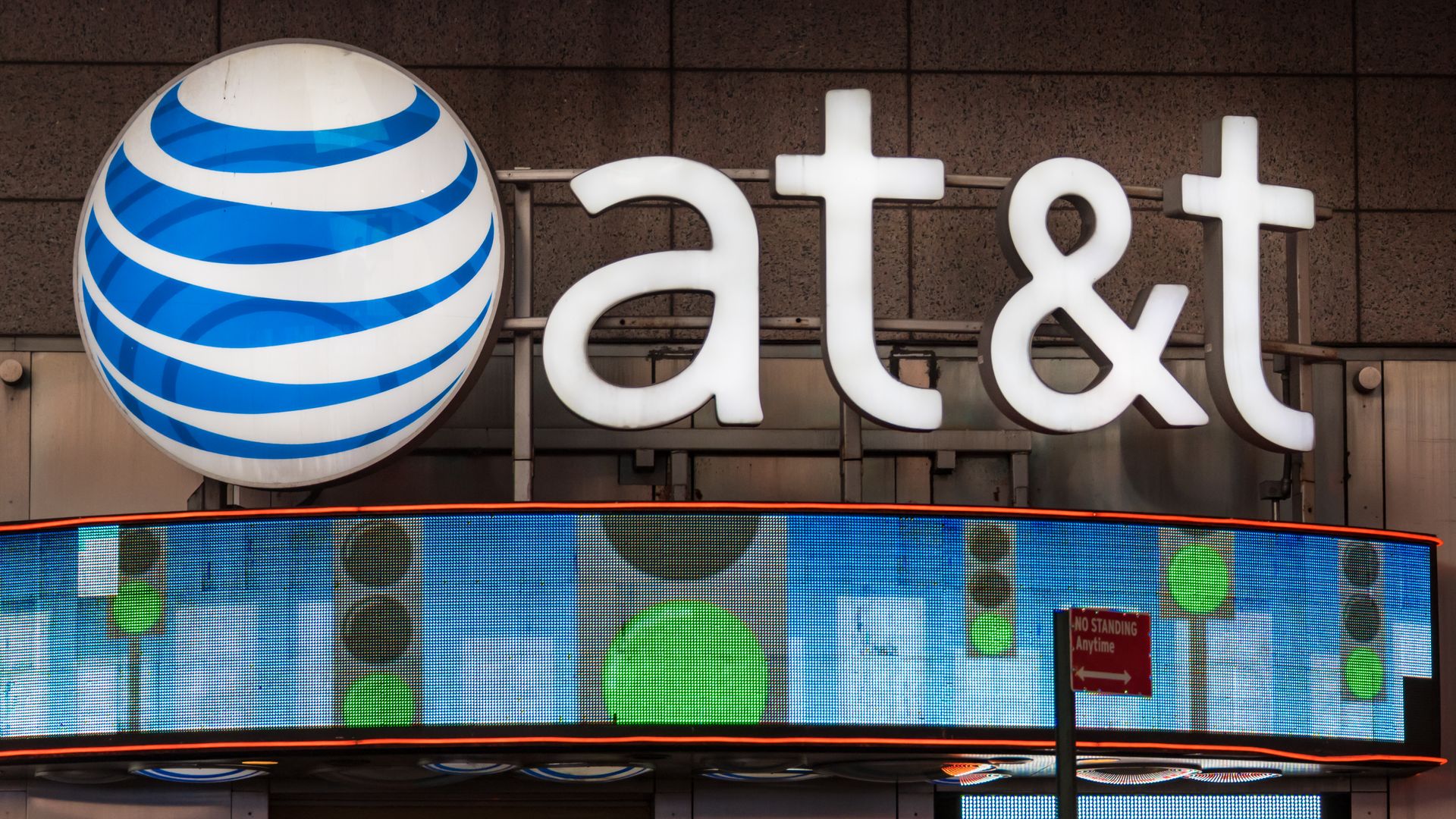 AT&T's $85 billion attempt to buy Time Warner and its way into the content business goes to trial on Monday, kicking off a courtroom battle with the Justice Department that could stretch on for two months.
Why it matters: When the deal was announced nearly 18 months ago, it was viewed as a fairly sure thing. But its prospects gradually dimmed as President Trump criticized it from the campaign trail and DoJ moved to block it. The outcome of the case will not only determine AT&T's future, but also the future of tech, media and telecom deals in general.
The battle lines: AT&T says the deal will allow it to compete with powerful media platforms like Google and Facebook. The Justice Department says AT&T will use Time Warner's content as a cudgel against its competitors in the traditional video space.
Here are the stakes:
For the Justice Department: A win for the government lawyers rewards them for bucking years of precedent that has given the green-light to many vertical mergers. A loss would keep the legal status quo, while likely raising more questions about whether it pursued a weak case because Trump hates CNN.
For AT&T: This could help AT&T compete with the likes of Amazon and Netflix by winning original content like Game of Thrones and Westworld from HBO to juice its DirecTV offerings. It also gives the combined company a path to compete with Facebook and Google in the digital advertising market.
For Trump: AT&T won't argue at trial that the DoJ is suing to block the deal for political reasons — but the question will still loom.
For the media business: An AT&T victory would mean media companies would have a much better shot of consolidating, both vertically and horizontally.
It would clear the path for media companies hoping to be acquired by telecoms, a la Comcast-NBCUniversal and Verizon's acquisition of Aol and Yahoo.
Fox is currently weighing merger bids from Disney and potentially Comcast. If the the AT&T deal moves ahead, Fox could have an incentive to take Comcast's more expensive bid because it'd be less likely to be challenged. It if doesn't, it would likely stick with Disney as a merger partner.
For the advertising business: The merger will give the combined company AT&T's robust consumer data set and Time Warner's digital advertising infrastructure to create a data-driven advertising business that will try to compete with the likes of Google and Facebook, which collectively take over 60% of digital ad dollars in the U.S.
For the entertainment business: Approval could set a precedent for how telecom companies can leverage content they own for their streaming services.
It could trigger more consolidation among studios, like the Time Warner-owned Warner Brothers. For example, if Disney and Fox merge, their combined studios would create a mega-entertainment brand to compete with studios that have telecom distribution platforms built in.
For Silicon Valley: Judge Richard J. Leon will decide whether he buys AT&T's argument that competitors need to be able to scale to take on Google and Facebook. And the trial is also a test of vertical mergers, a favorite acquisition strategy of big tech companies.
What's next: Opening arguments are scheduled to start Wednesday.
Go deeper