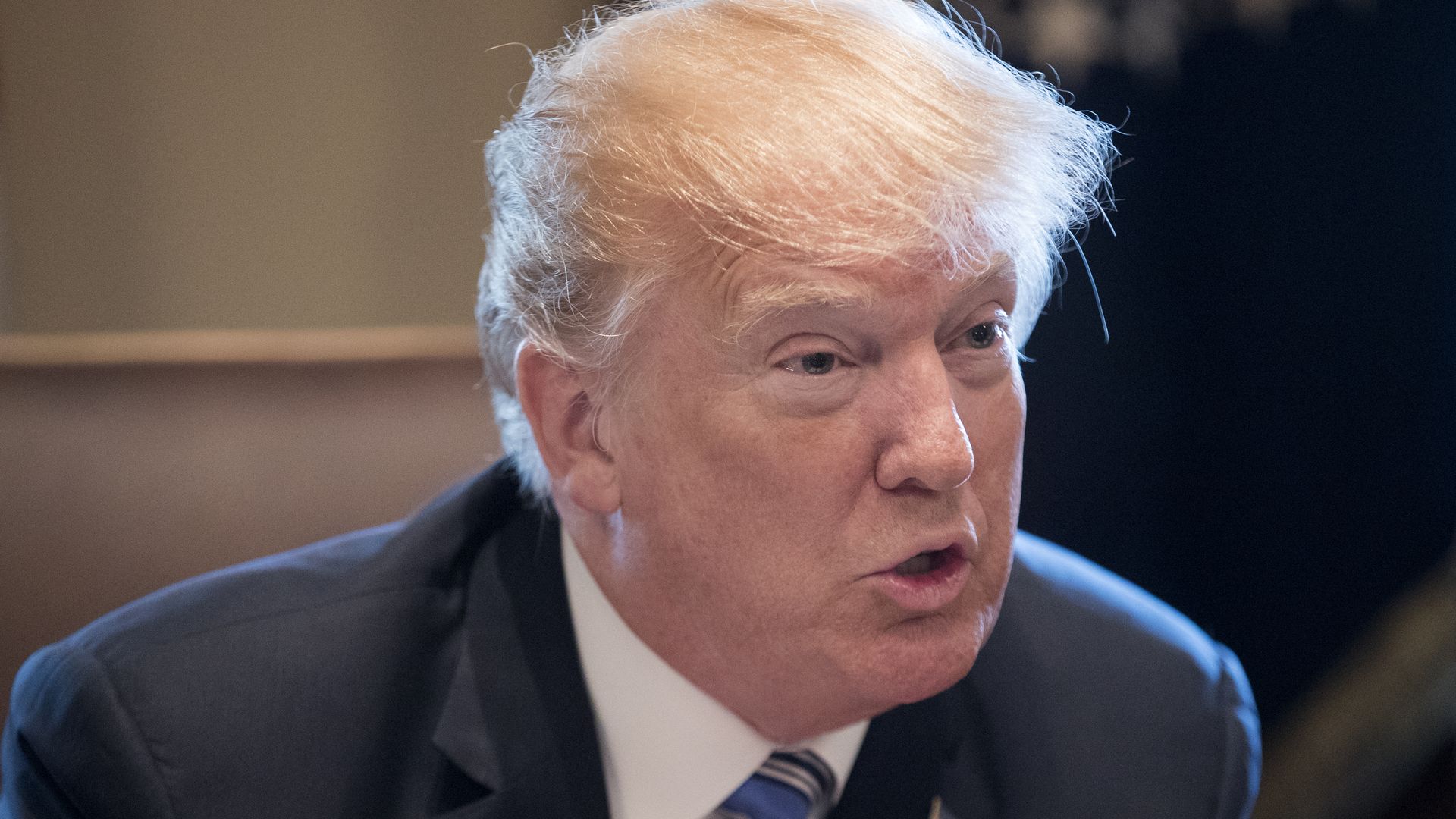 With the expected ouster of National Security Adviser H.R. McMaster, President Trump's decision on a replacement could result in one of the biggest policy shifts of all of this White House's frequent comings-and-goings.
What we're hearing: Inside the West Wing, the most oft-mentioned potential successor is John Bolton, U.S. ambassador to the U.N. under President George W. Bush.
Bolton is as hawkish as they come — author of an opinion piecein the Wall Street Journal last month with the provocative headline, "The Legal Case for Striking North Korea First."
This would be an ironic outcome for Defense Secretary Mattis, who helps moderate the president's impulses. The SecDef has clashed with McMaster but would face a more forceful National Security Council under Bolton.
Officials close to the president can't say with any confidence who he'll choose, but the selection of Bolton would fit with other recent decisions by Trump:
Bolton is a peer — 69 years old, to Trump's 71. CNBC's Larry Kudlow, 70, was officially named economic adviser yesterday, succeeding Gary Cohn. Commerce Secretary Wilbur Ross, 80, beat Cohn in the tariffs battle.
Bolton is a Fox News contributor, making him — like Kudlow — someone the president likes seeing on TV.
Trump is considering a younger TV personality and veterans' advocate — Pete Hegseth, 37, co-host of "Fox & Friends Weekend," who's an Army veteran of Iraq and Afghanistan, and a former guard at Guantanamo Bay — to replace embattled Veterans Affairs Secretary David Shulkin.
So what's next for Season 2 of The Trump Show?
Trump told reporters Tuesday, after booting Secretary of State Rex Tillerson: "I've gotten to know a lot of people very well over the last year and I'm really at a point where we're getting very close to having the cabinet and other things that I want."
Trump added yesterday: "There will always be change, and I think you want to see change. And I want to also see different ideas."
Be smart: As we've been telling you, Trump is increasingly comfortable with acting on his instincts and whims. He's taking the advice of fewer people on his staff, and is even less likely to defer to them than before.
Go deeper