Trump says he made up a claim about U.S.-Canada trade to Trudeau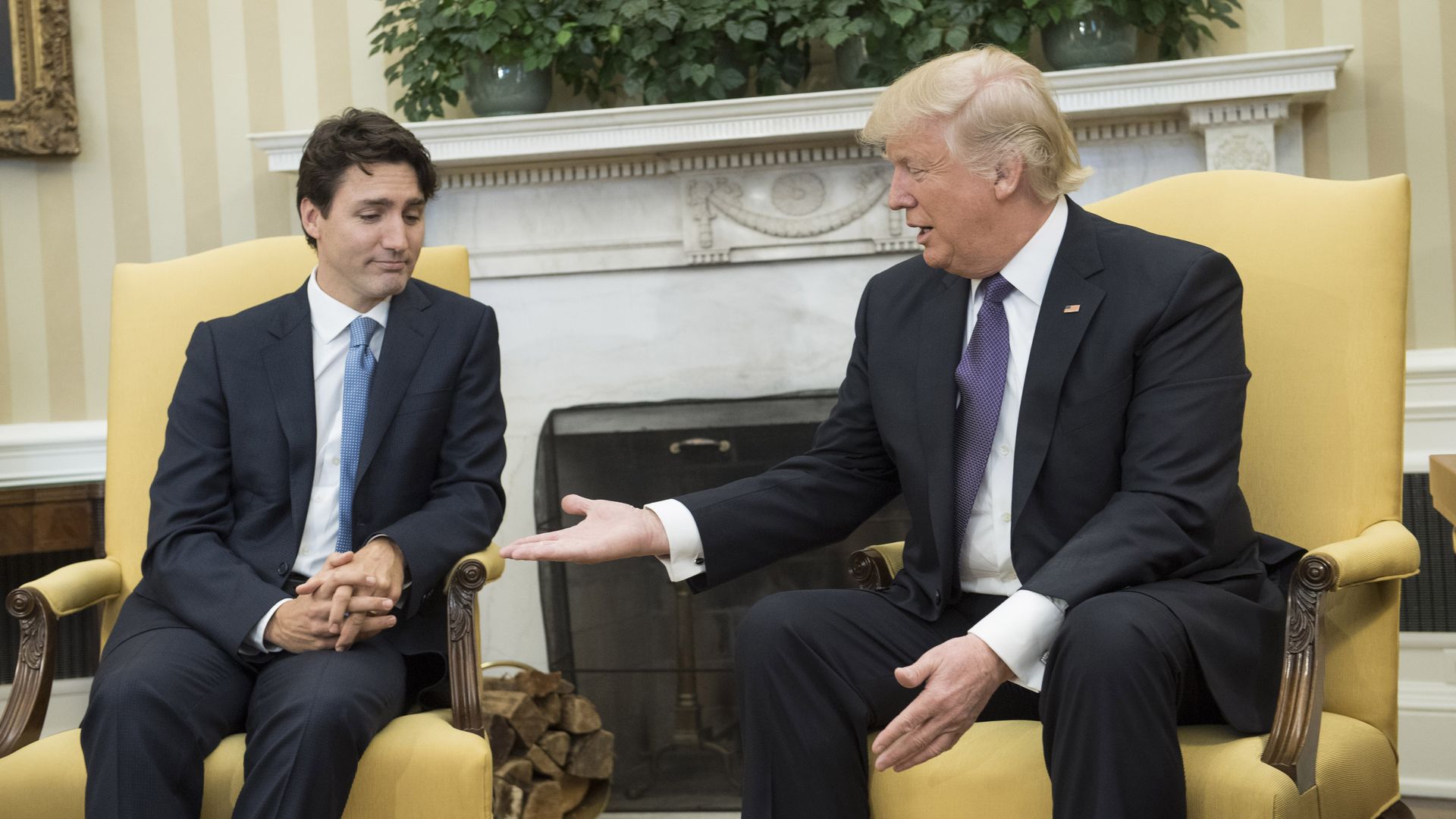 "In fundraising speech, Trump says he made up trade claim in meeting with [Canadian Prime Minister] Justin Trudeau," per WashPost's Josh Dawsey, Damian Paletta and Erica Werner. The quote, according to audio obtained by The Post:
"Trudeau came to see me. He's a good guy, Justin. He said, 'No, no, we have no trade deficit with you, we have none. Donald, please' ... Nice guy, good-looking guy, comes in — 'Donald, we have no trade deficit.' He's very proud because everybody else, you know, we're getting killed. ... I said, 'Wrong, Justin, you do.' I didn't even know. ... I had no idea. I just said, 'You're wrong.' You know why? Because we're so stupid."
Reality check: "The Office of the United States Trade Representative says the United States has a trade surplus with Canada."
"Trump described his decision to meet with North Korean leader Kim Jong Un through the prism of making history and besting his predecessors while ... labeling his presidency as 'virgin territory.'"
"He seemed fixated on his media coverage, even talking about a specific CNN segment with Erin Burnett."
Go deeper