Trump: Reports of staff shakeup are "very exaggerated and false"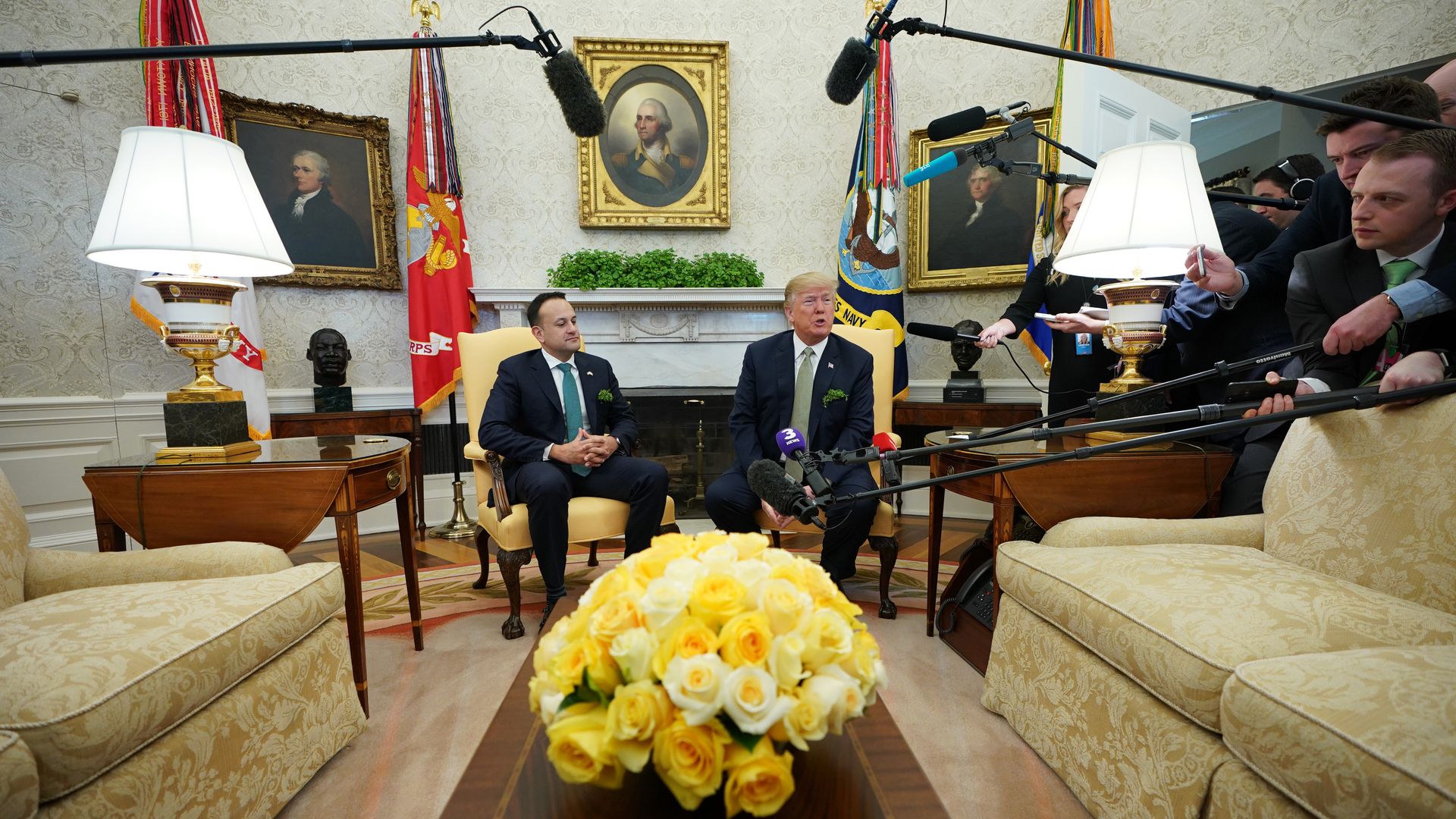 President Trump batted away recent reports of a Cabinet shakeup during a meeting with Irish Taoiseach Leo Varadkar in the Oval Office this morning, calling the rumors "very exaggerated and false." But then he kept the confusion alive, adding:
"There will always be change. And I think you want to see change. I want to also see different ideas."
The bottom line: As Axios' Jonathan Swan reported earlier today, no one in Trumpworld knows what the president will do next.
More from Trump:
Was Vladimir Putin behind the nerve agent attack in the U.K.? Trump issued his strongest denouncement yet: "It looks like it ... It certainly looks like the Russians were behind it. Something that should never ever happen, and we're taking it very seriously."
A nod to the Taoiseach: "A tremendous number of Irish are living in New York, where I grew up and they're living in the United States. And these are truly wonderful people. We love 'em."
Go deeper