White House: We'll be tough on Russia until they change their behavior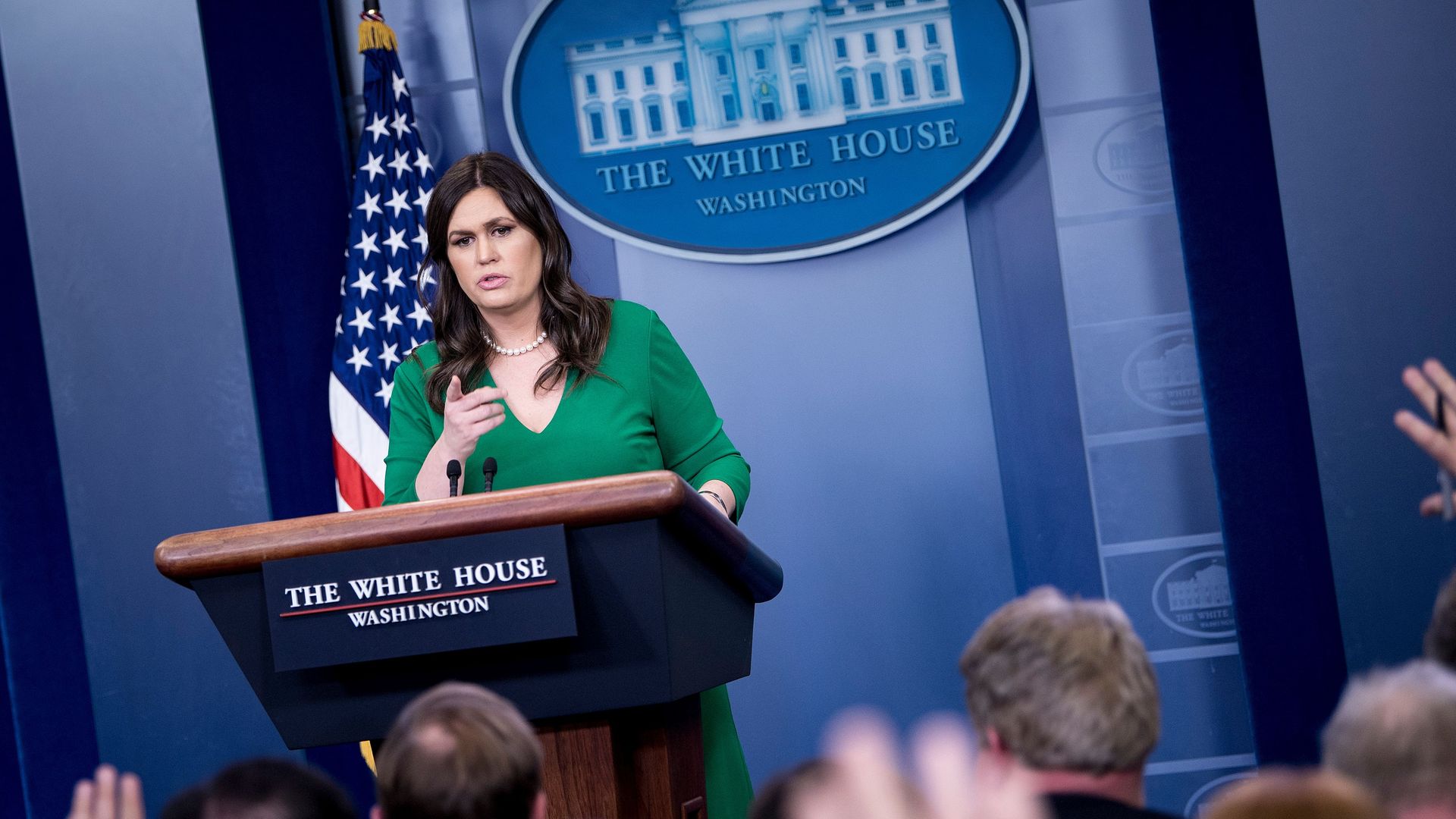 Press Secretary Sarah Sanders said Thursday that the U.S. will continue to be tough on Russia until they decide to change their behavior, pointing to today's sanctions as evidence that President Trump has been hard on the Kremlin.
"Russia is going to have to make that determination [whether they are a friend or a foe to the U.S.] .... They are going to have to decide if they are a good actor or a bad actor."
— Press Secretary Sarah Sanders
More highlights:
On FIU bridge collapse: "Our brave first responders are working feverishly to save lives. We will continue to monitor the situation closely, and offer whatever support is needed to the local officials and community."
On Mueller's subpoena of the Trump Organization: "There was no collusion between the Trump campaign and Russia. For specific questions about the Trump Organization I would refer you to them."
On poison attack in the U.K.: Sanders reiterated that the U.S. "stands in solidarity" with the U.K. "We share the U.K.'s assessment that Russia was responsible for the attack."
On reports of more staff turnover: "The president wants to make sure he has the right people in the right place at the right time."
On Trump's claim of a trade deficit with Canada: ""Well for one [the USTR] is not taking into account some of the additional things like energy and timber...I don't have that number right in front of me ... We would be happy to provide it."
Go deeper