Scoop: Netanyahu privately predicts Trump will withdraw from Iran deal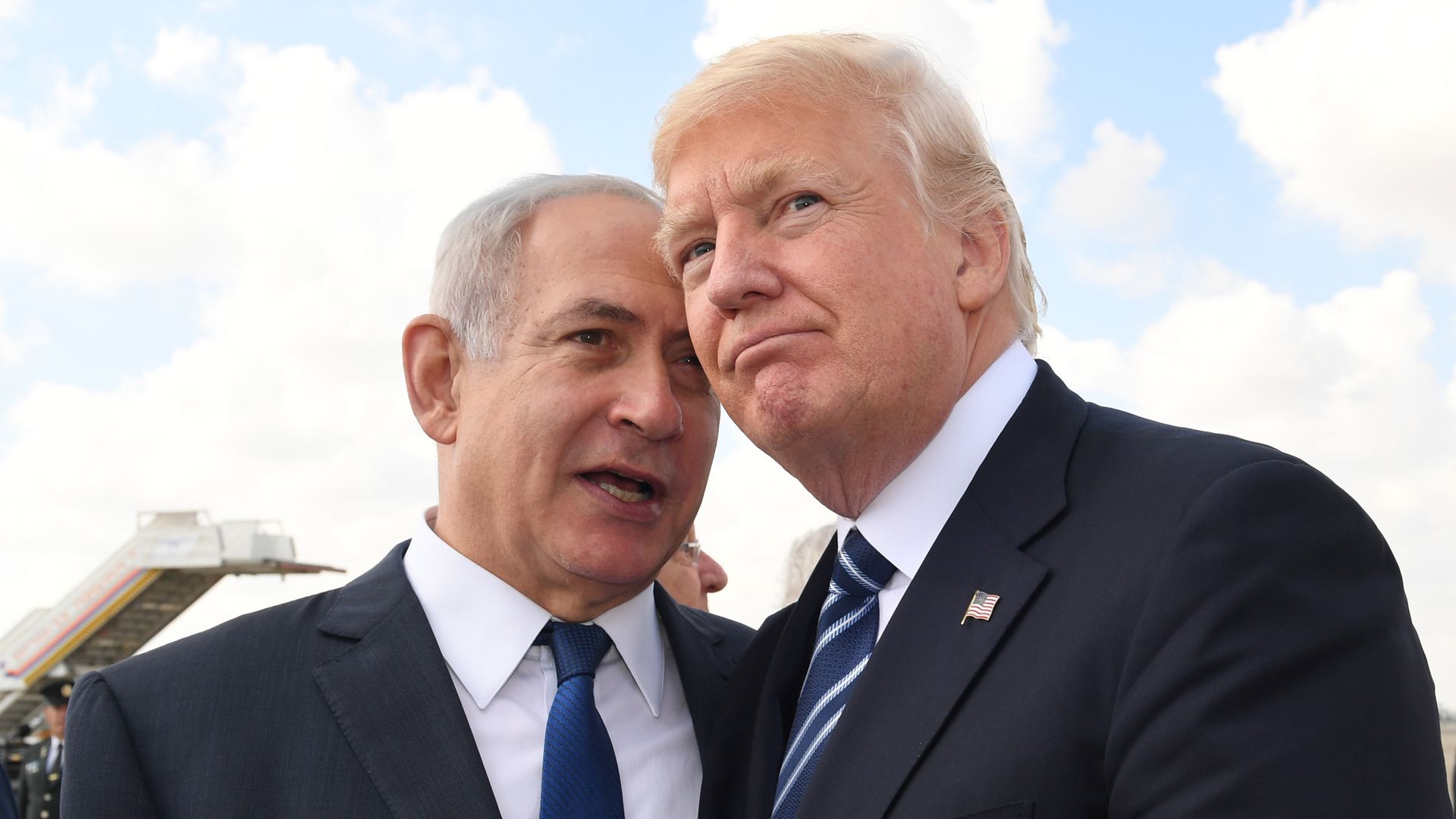 Israeli Prime Minister Benjamin Netanyahu told his security cabinet his assessment is that President Trump will most likely withdraw the U.S. from the Iran nuclear deal in May, according to two ministers who attended the meeting.
The backdrop: Netanyahu was briefing the security cabinet Sunday on his meeting with Trump earlier this month. He said Vice President Mike Pence, Secretary of Defense James Mattis, Secretary of State Rex Tillerson, National Security Adviser H.R. McMaster and Chief of Staff John Kelly had all been present for the discussion on Iran.
According to the two ministers, Netanyahu said in Sunday's meeting:
"I think Trump is very close to withdrawing from the Iran deal. The meeting was very important. Trump spoke in front of all the most senior members of his administration and told me that if the nuclear deal would not change significantly the U.S. will withdraw."
The prime minister's office did not dispute this account but refrained from commenting on it.
Israeli officials say that the departure of Secretary of State Tillerson is another sign that Trump is headed towards withdrawing from the Iran deal. They said Israel was very happy with the appointment of Mike Pompeo as the new Secretary of State mainly due to his hawkish views on Iran in general and especially on the Iran deal.
Tillerson was almost non-existent when it came to the U.S.-Israeli relationship and was perceived in the Israeli government as "problematic" due to his opposition to U.S. withdrawal from the Iran deal.
Tillerson visited Israel once during his time in office and even then it was with President Trump. Pompeo visited Israel three times during his first year as CIA director.
Netanyahu issued a statement yesterday welcoming Pompeo's appointment and praising his abilities and experience. Netanyahu's statement did not mention Tillerson at all.
Go deeper