NBC News reveals digital strategy, potential new streaming network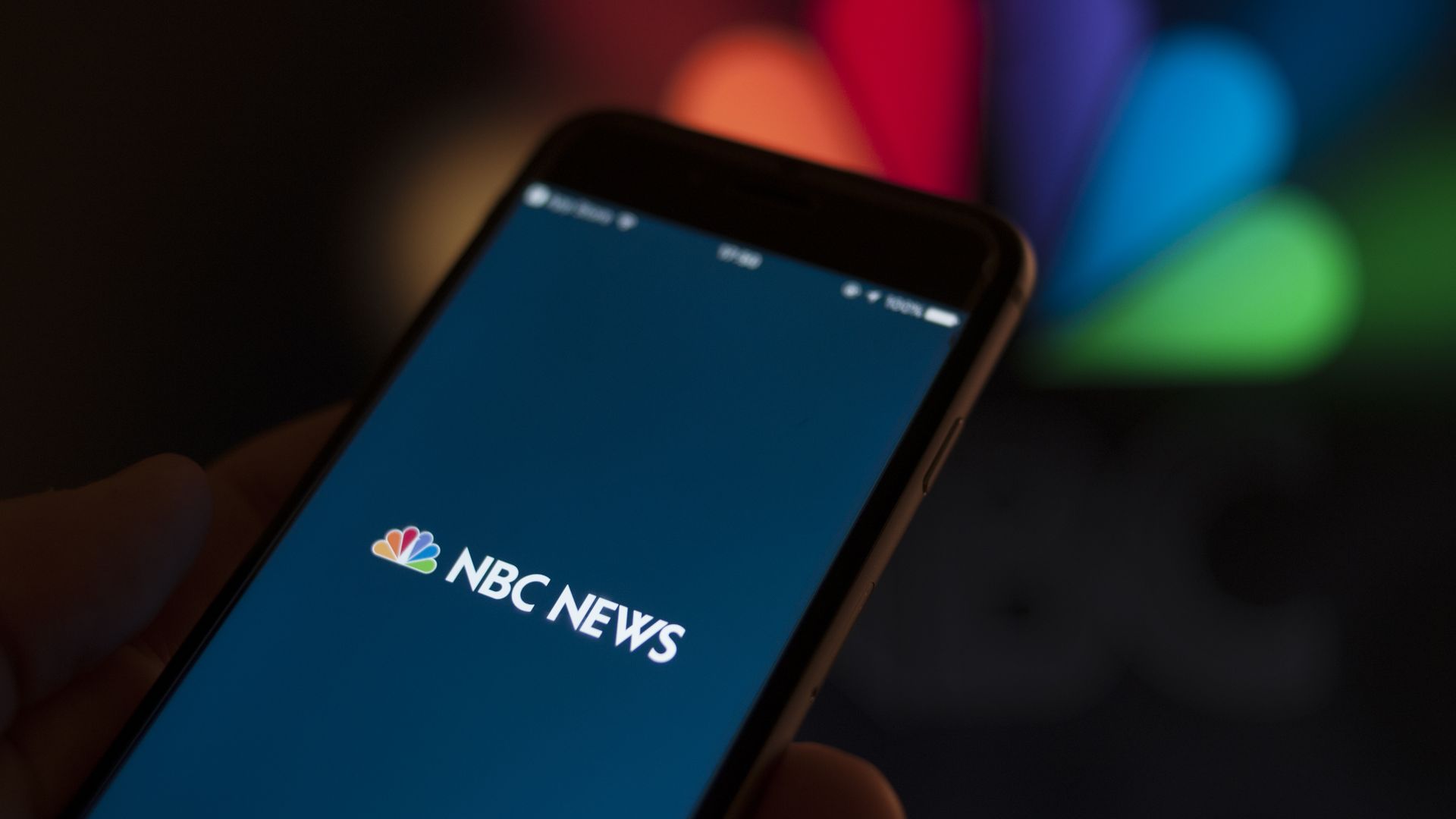 NBC is planning to launch a streaming platform for younger viewers, executives told reporters Wednesday. The network is also revamping its digital strategy to focus on platforms that value curation and editorial judgement.
Why it matters: The efforts are part of a wider push by the company to invest in younger viewers, as linear TV audiences migrate towards digital news consumption.
What they're saying: While plans for a streaming platform are nascent at this point, NBC News Chairman Andy Lack says introducing younger viewers to the NBC brand is a huge part of the network's longterm strategy. "They don't want to watch television. They want to watch it in a digital platform."
The details
Executives at NBC News and NBC News Digital Thursday said they are viewing content partnerships and distribution through two buckets: open platforms and closed. Open platforms, like Facebook, have simply become marketing channels, Lack says, while closed platforms, like Snapchat, have become valuable content distribution partners.
Here's where NBC sees the distribution landscape heading:
Open platforms, like YouTube, Twitter and — particularly — Facebook have become marketing channels that are relied on mostly for extending their brand.
Closed platforms, like Snapchat, Amazon, Apple, Hulu, Netflix, Roku and YouTube TV, have become strategic distribution partners for content, where they can make money and develop more loyal audiences.
Lack touted Snapchat as being a great content partner, and continued to call Facebook "Fake book," a comment he made earlier this year.
Executives say its Snapchat show "Stay Tuned" has been enormously successful, luring an audience that's 75% under 25.
"Stay Tuned," they say, has seen 33M unique viewers in February, with roughly half being "core viewers," meaning viewers that have watched the show at least three times in the last seven days.
Our thought bubble: The distribution ecosystem for digital content is rapidly evolving, and until now, it's been difficult to understand where the power lied between platforms (content distributors) and publishers (content creators).
NBC's investments show that tech platforms that value curation and editorial judgement as opposed to broad access to user generated content, may prevail in winning value publisher intellectual property as valuable assets to their business moving forward.
Go deeper