Bill Gates: I'm going to tell Trump why foreign aid is important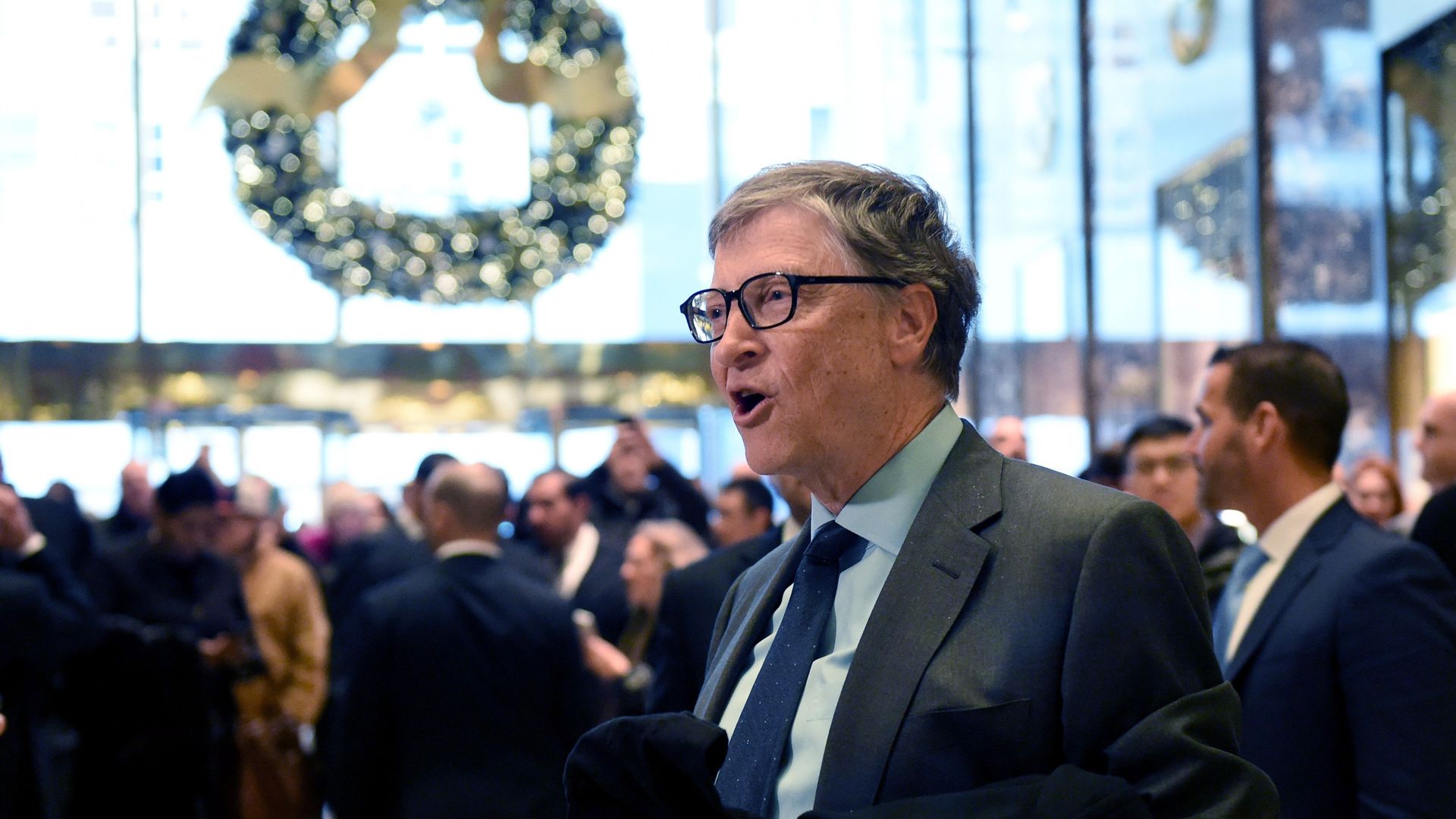 Microsoft co-founder Bill Gates is meeting with President Trump today at the White House. Ahead of that meeting, he told Politico's Anna Palmer and Jake Sherman that he'll try to impress upon Trump how crucial foreign aid is to the U.S.'s longevity.
"I'll take his framework … and I'll explain that even within that narrow framework where you don't take into account things like saving lives in Africa and the pure humanitarian benefit, even without that, this is money well spent."
— Gates at a Politico event
"I don't agree with the America First rhetoric," Gates said. Spending dollars to help other nations is ultimately beneficial to the U.S., he said. "Americans don't want to have pandemics, and Americans don't want to have to send soldiers to restore stability in Africa."
What Trump's saying: His message has been that it's time for the U.S. to stop spending money on foreign nations and start spending money at home. But foreign aid is less than 1% of the U.S. budget.
On Capitol Hill's role: "Congress allocates the money, and the private sector and science deliver most of the miracles … Those two need to work together … The world benefits immensely form that," said Gates.
On the Big Tech backlash: "There definitely is something that needs to be looked at [with social media companies and the spread of fake information]. But the actual solutions there are a little less clear."
How Gates spends his time: 2 or 3 days a month at Microsoft and the rest working on projects for the Bill and Melinda Gates Foundation.
Go deeper