3M's autonomous vehicle ambitions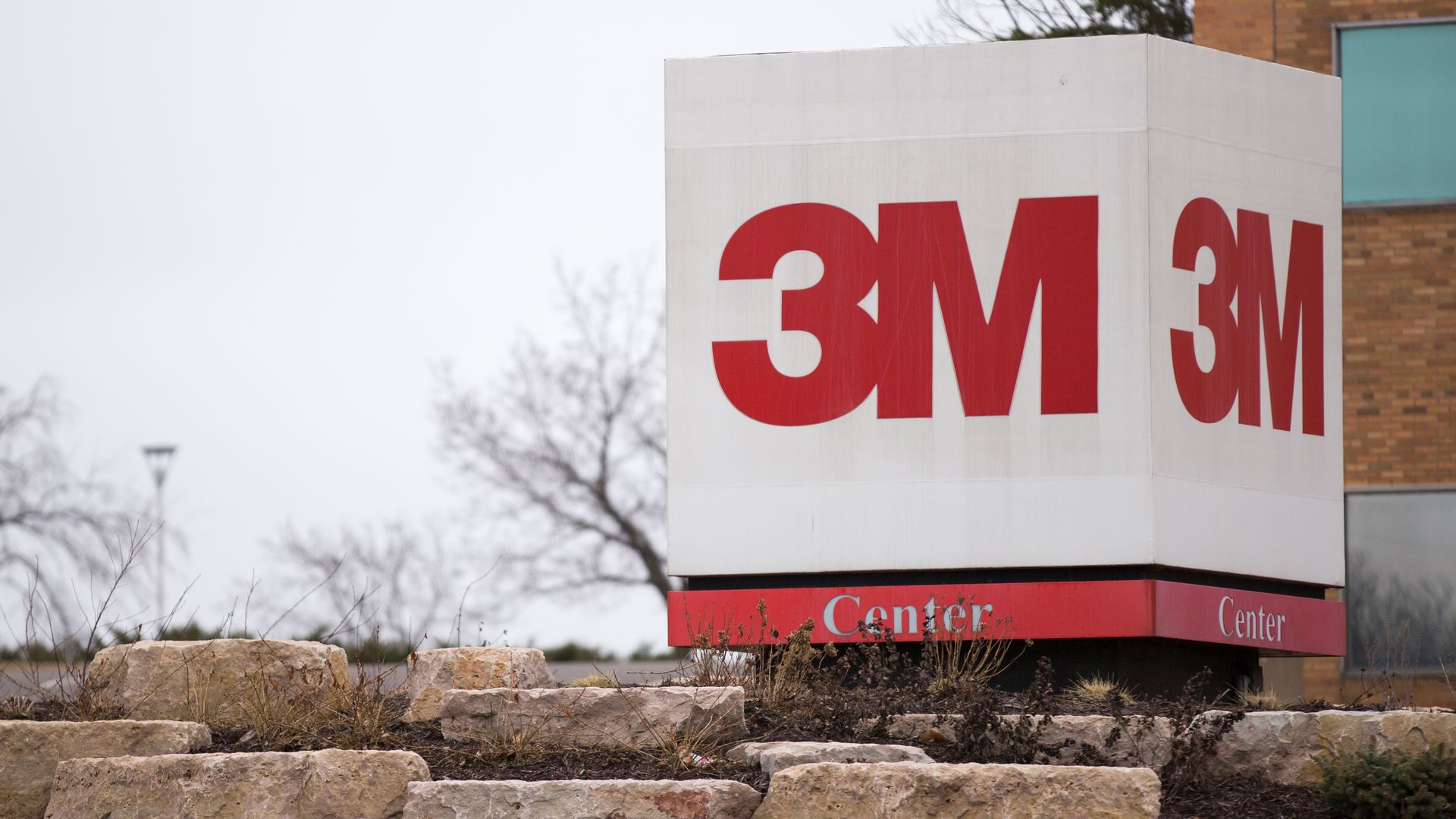 The company best known for making Post-It notes and Scotch Tape sees its next big opportunity in driverless cars. 3M CEO Inge Thulin told Axios in a recent interview that "automotive electrification" is a $6 billion market that will be a "big, big deal for us."
Why it matters: The chip and sensor makers that allow driverless cars to "see" often get most of the attention. But 3M is trying to leverage its history of making license plates, pavement marking, and traffic signs to be a major player in the autonomous vehicle market.
The reality is there will not be only cars running around by themselves. There needs to be traffic safety around it, and that's what we've been doing for a long, long, long time.
— 3M CEO Inge Thulin
The components: 3M says its "transportation future" work is in 3 core areas.
Electronics — 3M has long made the lesser known electronic components for big automakers. "Car companies now really care about that, whereas 10 years ago they really didn't," 3M vice president Ray Eby said.
Materials — For example, Eby said it's been working on:

A liquid that conducts heat out of lithium ion batteries to cool them down, which some car companies are beginning to test.
Specialized film for sensors that filters out signal interference.
Material that deflects snow, rain and mud from street signs so they can remain visible to cars' sensors.
Light-managing film for windshield or LCD dashboard displays — which need to be 3 times brighter than flat-screen TVs due to the ambient light but controlled so that they don't reflect off the other glass in the car.
Infrastructure — 3M creates pavement markings that are specifically designed to stand out from surrounding areas so sensors can see it in all conditions.

It also works closely with transportation systems around the world, so it already has strong relationships with regulators and urban planners that are designing the roads of the future.
Yes, but: 3M has a lot of lines of business, from health care to energy to manufacturing. Transportation is only one market, and not one that the company is particularly well known for. Thulin is also stepping down from the CEO role this summer to become executive chairman of the board, and it's unclear if incoming CEO Michael Roman will keep the same strategic priorities.
Go deeper