What to know about Trump's new economic adviser, Larry Kudlow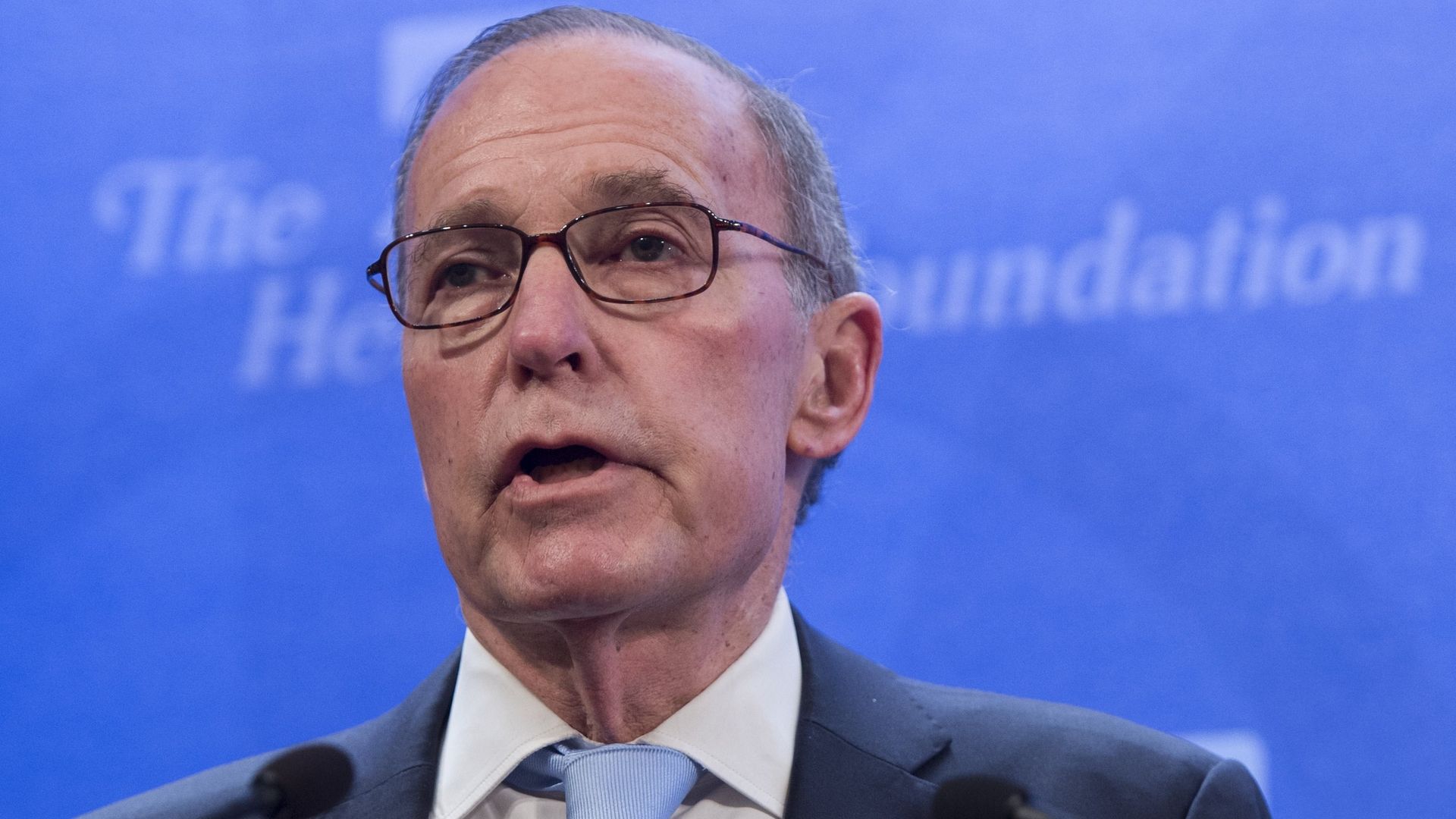 President Trump has reportedly selected CNBC contributor Larry Kudlow as the next chairman of the White House National Economic Council. A supply-side economist who served in the Reagan administration, Kudlow brings more public sector experience to the job than Gary Cohn, but his shared contempt for Trump's steel and aluminum tariffs may be a source of strife as he joins the West Wing.
Fast facts
Kudlow was associate director for economics and planning in the Office of Management and Budget (OMB) during Ronald Reagan's first term.
He worked at Bear Stearns twice, including as chief economist in the 1980s, but resigned in 1994 and entered rehab in 1995 for alcohol and cocaine abuse. He's been clean and sober since then.
Kudlow began his media career as the economics editor at National Review Online, and hosted a series of CNBC shows throughout the 2000s. He is now a syndicated columnist and radio host.
Economic and political views
On tax cuts: "Trump and the GOP are on the side of the growth angels with the passage of powerful tax-cut legislation to boost business investment, wages, and take-home family pay. The Democrats, meanwhile, are left with stale class-warfare slogans about tax cuts for the rich."
On tariffs: "[E]ven if tariffs save every one of the 140,000 or so steel jobs in America, it puts at risk 5 million manufacturing and related jobs in industries that use steel...In other words, steel and aluminum may win in the short term, but steel and aluminum users and consumers will lose. In fact, tariff hikes are really tax hikes."
On tariff exemptions: "It's a Trumpian way of negotiating. You knock them in the teeth and get their attention. And then you kind of work out a deal and I think that's what he's done. My hats off to him. He had me really worried. Now I'm not."
On immigration: Kudlow said today that he wants the NEC to play a role in immigration policy. He has previously expressed support for Trump's views on immigration and his plans for a border wall.
On The Great Recession (2007): "The recession debate is over. It's not gonna happen. Time to move on. At a bare minimum, we are looking at Goldilocks 2.0. (And that's a minimum). The Bush boom is alive and well. It's finishing up its sixth splendid year with many more years to come."
Correction: This story has been updated to clarify that Kudlow resigned from Bear Stearns, rather than being fired, and remove an incorrect detail about the cost of his treatment for cocaine addiction.
Go deeper