Staffers depart as Univision restructures English-language division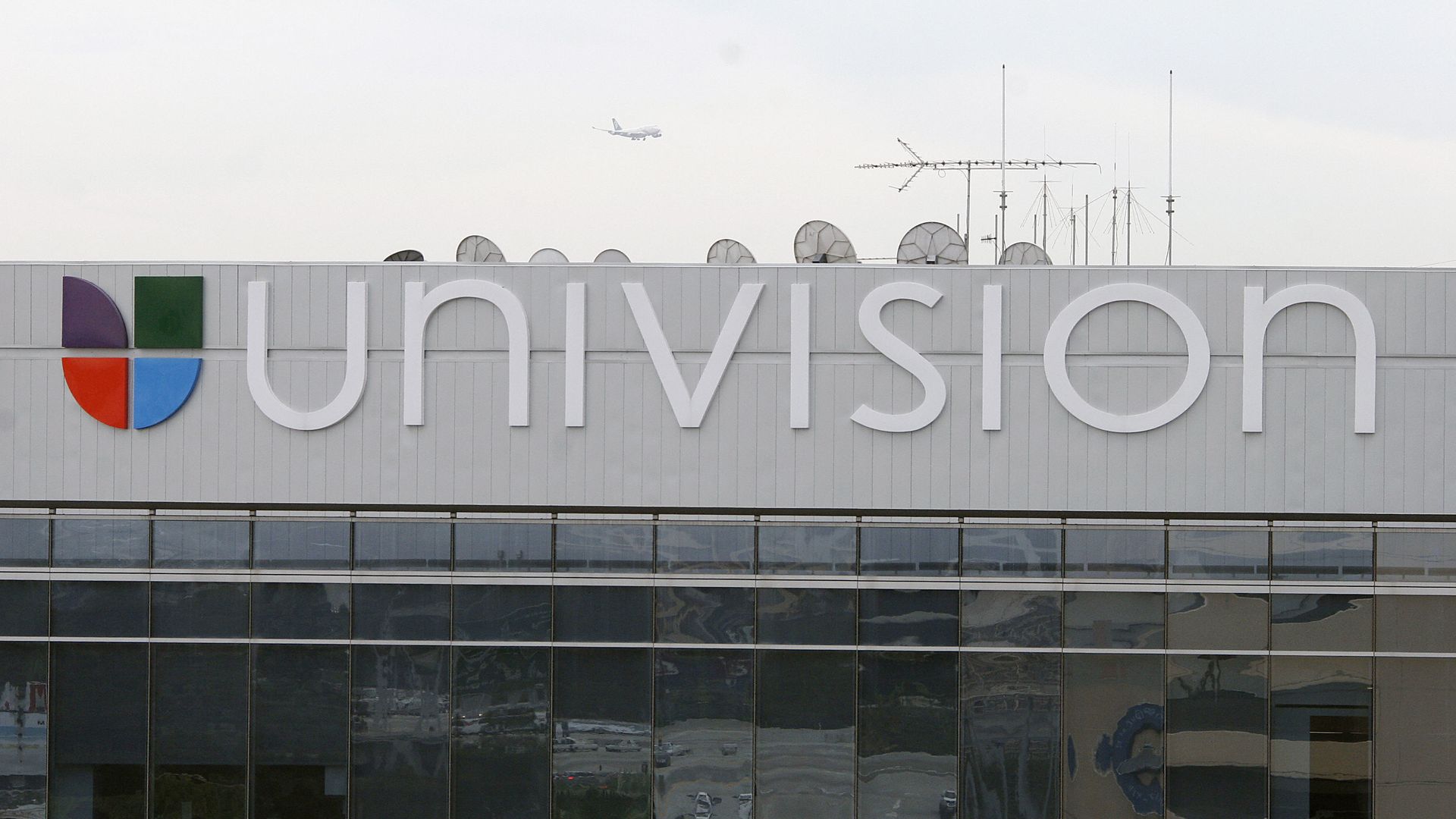 Univision is eliminating some roles, including Fusion Media Group CEO Felipe Holguin, as it integrates its English-language assets.
Why it matters: According to sources within the company, the move is part of plans to restructure its business in light of a cancelled IPO, which was triggered by difficult market conditions that have led to consolidation within the industry.
Sameer Deen, EVP of Univision Digital, will now oversee Univision's entire digital portfolio of English and Spanish-language assets, including Gizmodo Media Group (Jezebel, Deadspin, etc.), The Onion, and Univision.com.
Deen will report to Univision CEO Randy Falco, who announced he would be retiring within the year.
Those editorial properties will remain independent digital entities.
Tonia O'Connor, Univision's Chief Revenue Officer, will oversee the FUSION cable network. O'Connor will replace Daniel Eilemberg, who has led the network for the past two years.
Non-editorial functions at Fusion Media Group, including human resources, marketing and public relations will now report to the corresponding division leaders at Univision.  
The backstory: Univision's English-language media assets have been a key investment for the company as it has looked to diversify its business and bolster digital revenue. Last fall, Deadline reported that following Univision's digital expansion with the acquisition of Gizmodo Media Group (formerly Gawker Media) its combined digital revenue saw a healthy increase.
Go deeper