Trump open to short-term DACA solution in exchange for wall funding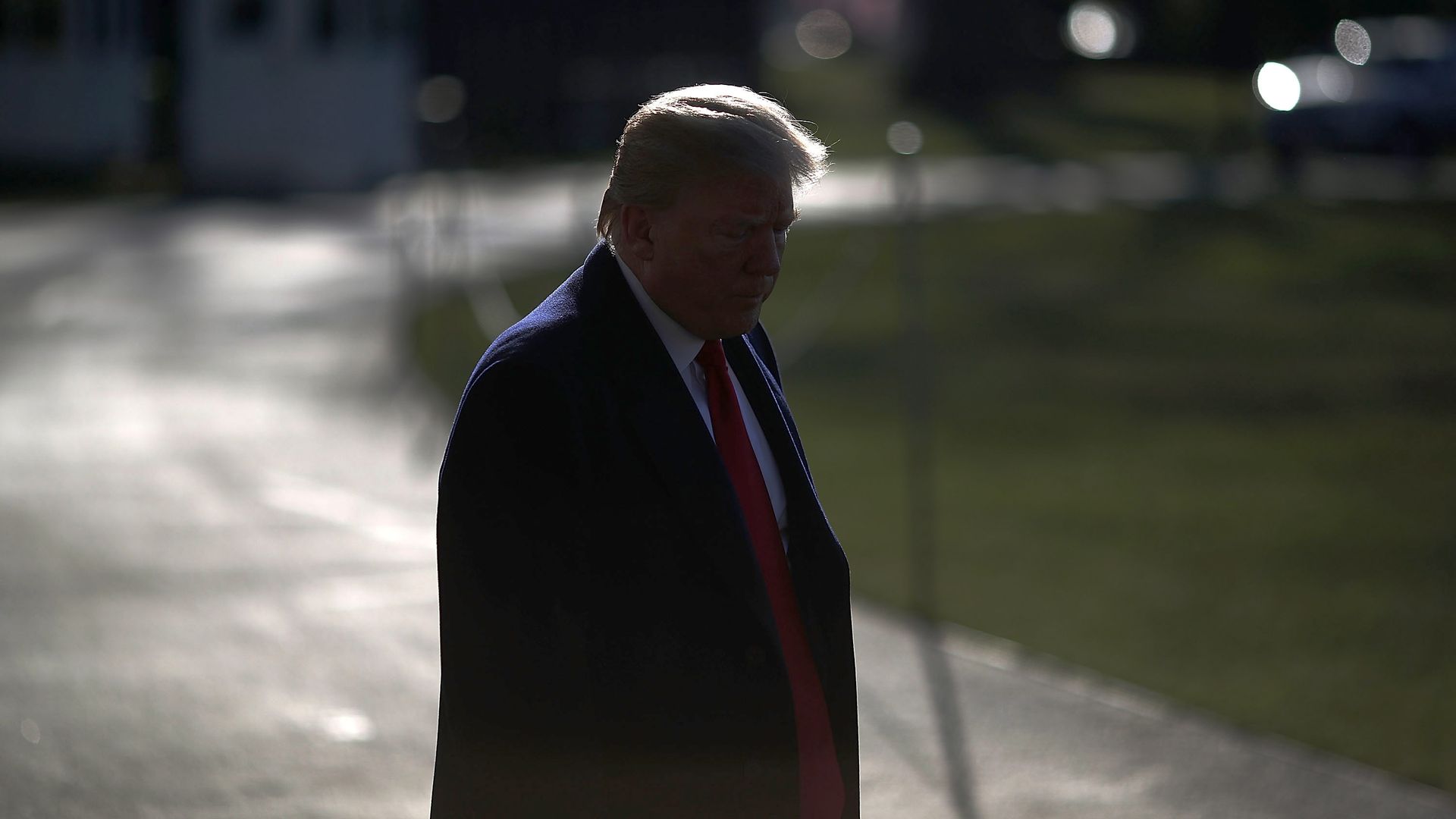 White House officials told Republican Hill leaders that President Trump is open to a short term solution protecting DACA recipients in exchange for full funding for the border wall, Washington Post first reported and Axios' Jonathan Swan since confirmed.
Why it matters: Until now, President Trump has insisted on a "four-pillar" approach to long-term immigration reform which included eliminating the diversity visa, cutting back on family-based immigration and beefing up border security in exchange for passing DACA protections in to law. During the Senate DACA debates, a short-term solution was off the table. This would be a significantly slimmed down approach.
The details are up for debate and the DACA solution is not likely to make it into the March omnibus, a source familiar with Trump's thinking told Swan. Trump also wouldn't be open to a path to citizenship for DACA recipients, only an extension of work permits and temporary protection from deportation.
Go deeper