Tight Pennsylvania race signals blue wave rising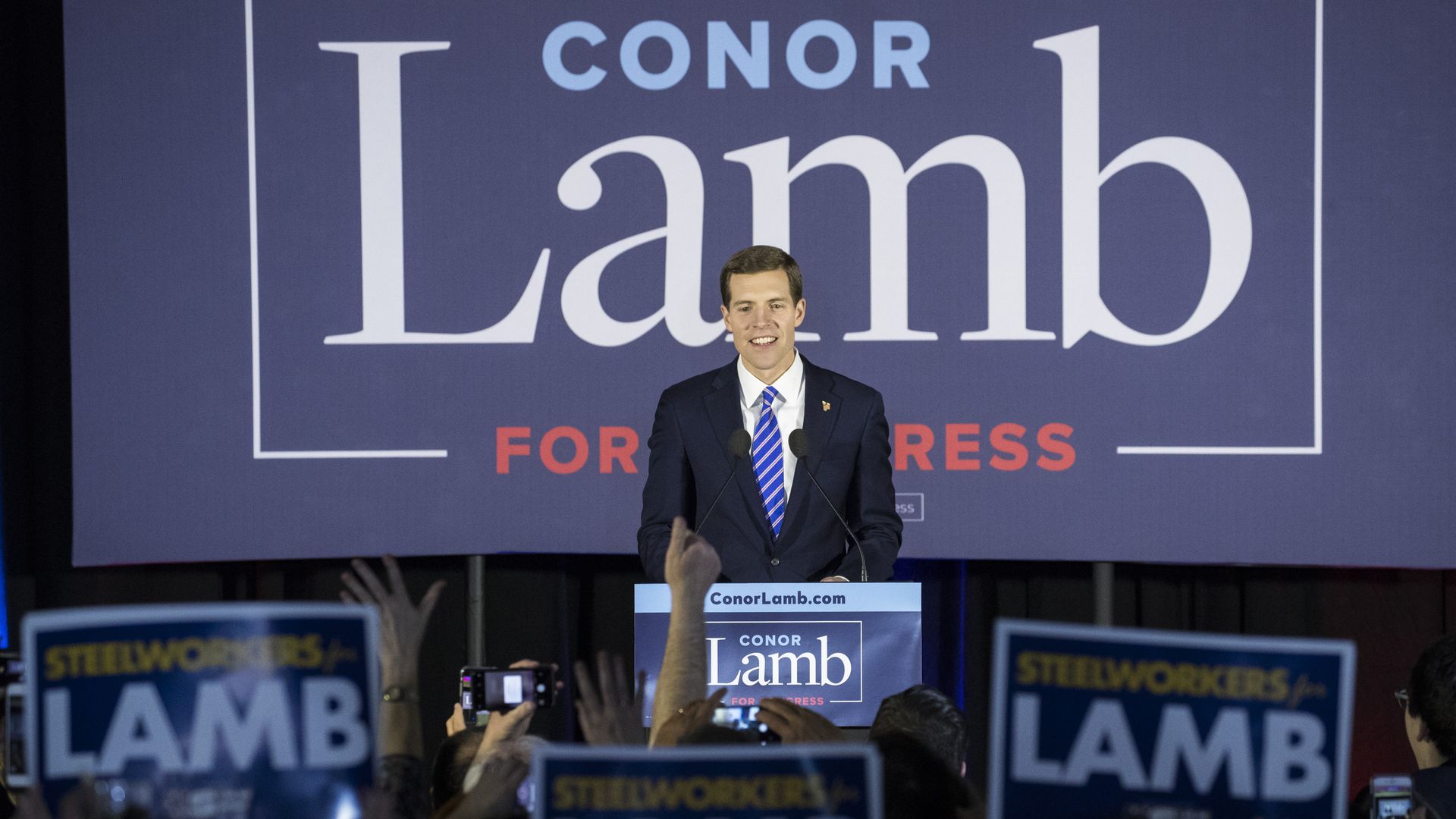 NBC News declares Democrat Conor Lamb the apparent winner in a special U.S. House election in western Pennsylvania, the heart of Trump country, a blow to the White House and the Republican Party.
Why it matters: Regardless of the ultimate winner, it was a humiliating and sobering night for the GOP. This a district President Trump won by 20 points. The Democratic energy and Republican depression signal a brutal midterm season and the increasingly likely return of Speaker Pelosi.
A recount is possible, and AP says the race is still too close to call.
Lamb, a Marine veteran, claimed victory over Republican Rick Saccone, telling exuberant supporters after midnight: "Mission accepted."
Fox News politics editor Chris Stirewalt: "It's more than a ripple. It might be a wave."
CNN's Dana Bash says this result may lead to more Republican retirements from Congress, as lawmakers realize the strength of this year's headwinds.
Be smart: In race after race, Democrats are consistently topping their performance in previous elections (often by double-digit margins), the surest sign of sustained momentum and a possible November wave. 
Go deeper: Republicans fear the House is slipping away fast.
Go deeper