Pennsylvania's special election, by the numbers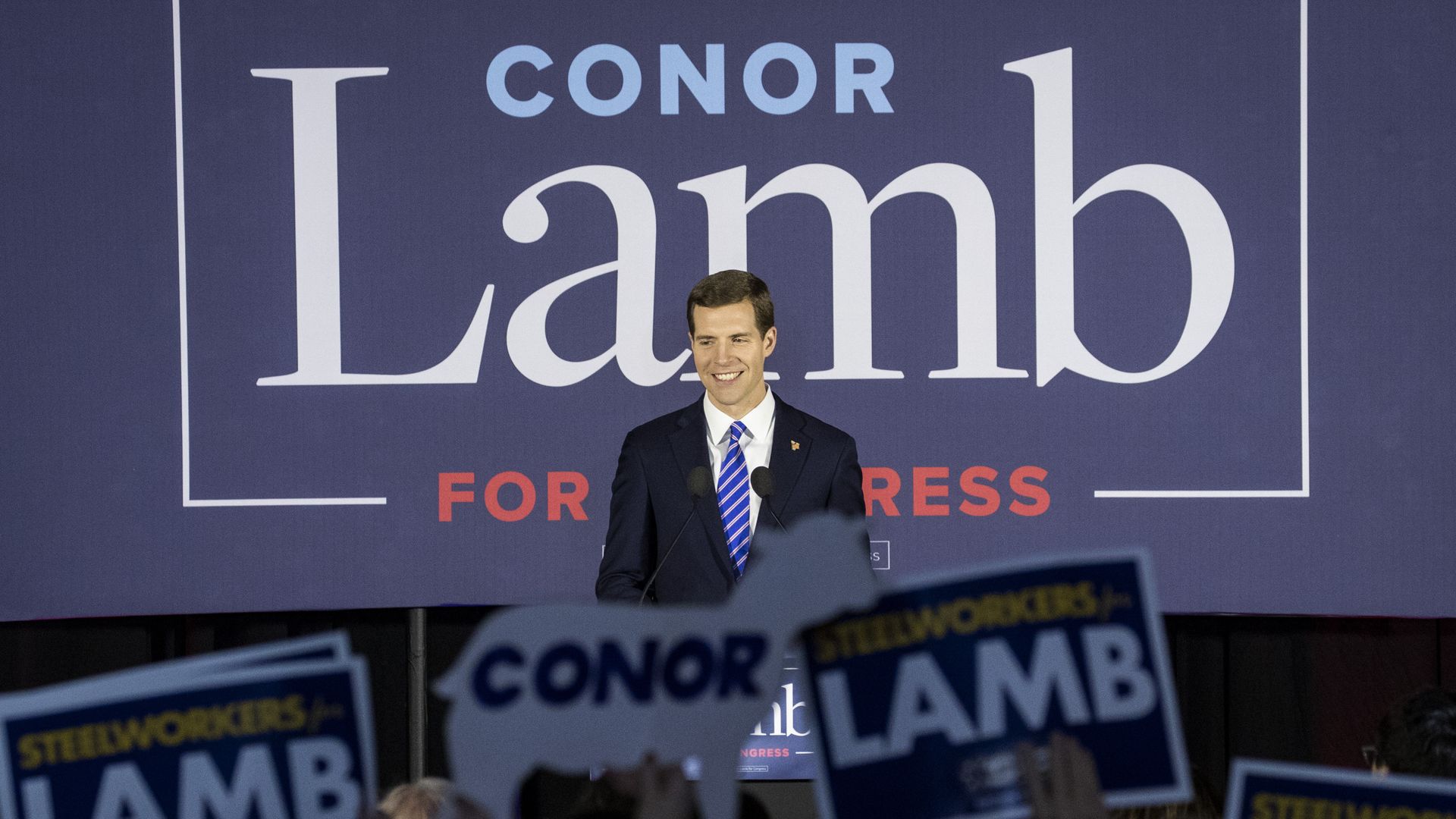 Democrat Conor Lamb has beat out Republican Rick Saccone by a razor-thin margin of 627 votes — with some provisional ballots still outstanding — in last night's special election in Pennsylvania's 18th district. The NRCC is hoping to challenge the results.
The numbers behind the race, from the fundraising totals to past Republicans' support, provide more insight into how we got here.
The key takeaway: "Candidates cannot get out-raised 5-to-1 and expect to be competitive in 2018," said a national Republican operative. "Saccone was a god-awful candidate."
The cash:
$3.9 million raised by Lamb.
$600,000 raised by Saccone.
$2.6 million spent by outside Democratic groups to support Lamb.
$10.7 million spent by outside Republican groups to support Saccone.
The margins:
20 points was Donald Trump's margin over Hillary Clinton in 2016.
17 points was Mitt Romney's margin over Barack Obama in 2012.
11 points was John McCain's margin over Barack Obama in 2008.
The polling, per Monmouth University:
A 49-49 split among voters in the district on approval for President Trump.
42% for both Republicans and Democrats on the congressional generic ballot.
A 44% favorability rating for both parties.
The rest of the country:
R+11 was the Republican advantage in PA-18. Other Republican districts with big name incumbents have even narrower margins. A sampling from around the country — Paul Ryan: R+4; Pete Sessions: R+5; Devin Nunes: R+8; Steve King: R+11; and Mark Meadows: R+14

More than 60 candidates running for Congress in the DCCC's targeted races "who are veterans, national security experts, CIA officers, job-creators and trusted elected leaders in their communities," per a DCCC release.
One more thing: This worthy chart from G. Elliot Morris at The Economist that shows "the drop-off in GOP votes relative to Democratic turnout ... the single biggest issue for them going into November 2018."
Go deeper