Trump: I made decision to oust Tillerson "by myself"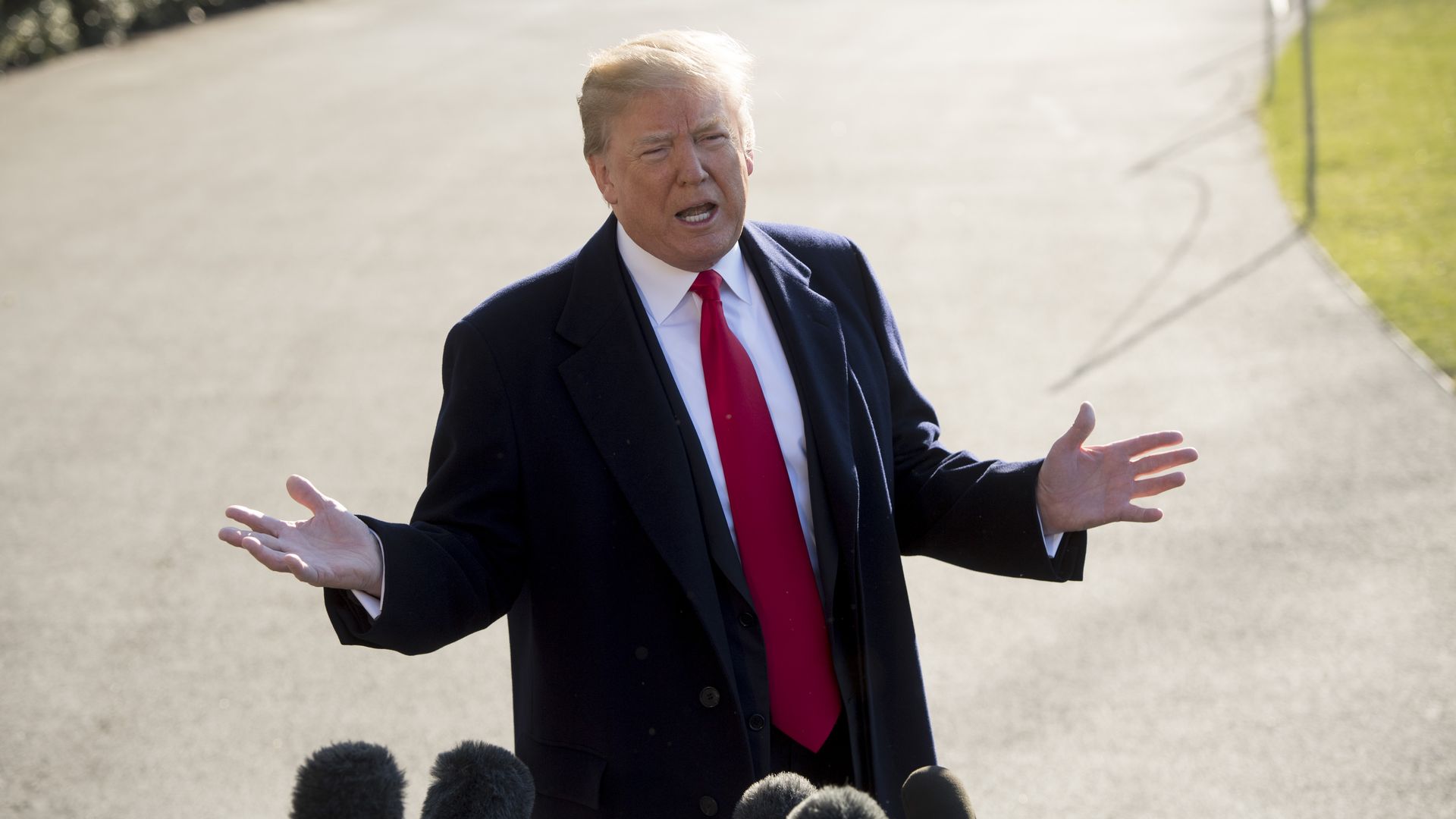 President Trump told reporters as he left the White House Tuesday that he made the decision to fire Secretary of State Rex Tillerson "by myself" and admitted that he "didn't really discuss it much" with Tillerson before announcing it on Twitter.
His reasoning: Trump said that he appreciated Tillerson's commitment the position, but that the two "disagreed on things." The president said that he and Pompeo are much more aligned, adding, "From day one, I have gotten along with Mike Pompeo."
Top quotes:
"I've worked with Mike Pompeo now for quite some time. Tremendous energy, tremendous intellect. We're always on the same wave length. The relationship has always been very good. That's what I need as secretary of state."
"I actually got along well with Rex. But really it was a different mindset. It was a different thinking ... I wish Rex a lot of good things … I think Rex will be much happier now."
"I'm really at a point where we're getting very close to having the cabinet and other things that I want."
Go deeper